Most kids want to wear their favorite characters on their clothes. Often times a Disney character will be a child's favorite character and so naturally they want shirts, shoes, swimming suits or any other form of clothing with that character on them. At Kohl's you can find these cute Disney character clothes and purchase them. Check out Money Saving Parent's review of this clothing line and enter to win a $50 Kohl's gift card.
Giveaway
Thanks to Kohl's and Money Saving Parent we get to offer you a chance to try this collection of clothing "on for size!" One lucky reader will win a $50 gift card for Kohl's and then can show their Disney Side as they shop for some adorable and fun clothing for the kids to wear this summer.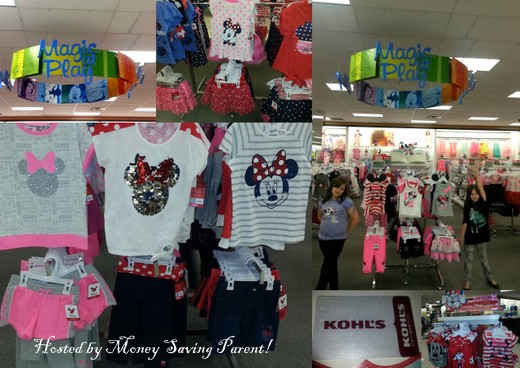 Just use the Rafflecopter form below to enter. All terms and conditions are stated in the RC form, but let's review a few. Must be 18+, only US addresses. Leave your address and get your gift card that much faster if selected as the winner. Not endorsed or affilated with Facebook, Twitter, or Pinterest. Giveaway runs from April 7- 13.
Want Money Saving Parent to do a review or host a giveaway for you? Contact us! We would love to hear from you.