I received free passes to visit the Kennedy Space Center Visitor Complex. All opinions are completely my own.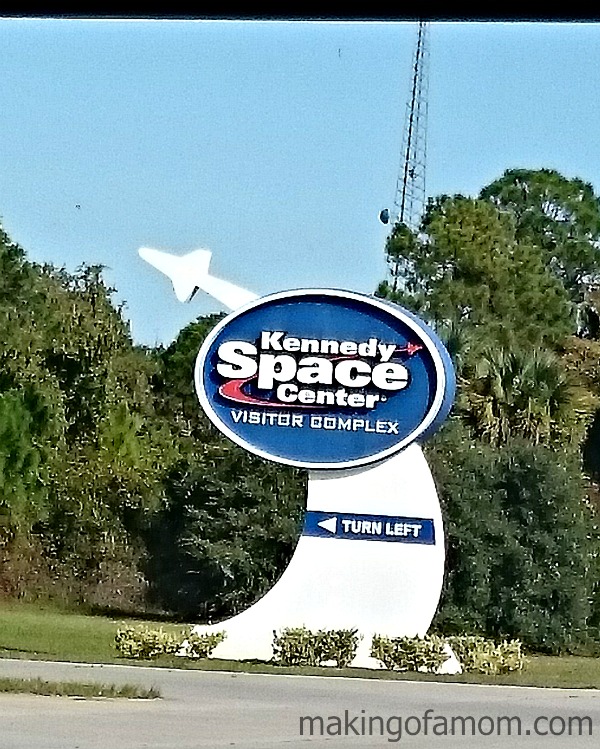 During my 4 days at Tuckaway Shores Resort we were treated to several local attractions on the Space Coast. When I found out we were going to the Kennedy Space Center Visitor Complex I was super excited. It wasn't anywhere I had ever considered going before but once I saw the details of our visit I couldn't wait!
The Kennedy Space Center is about an hour north of Tuckaway Shores Resort. When we arrived at the space center we were greated by our tour guide.(*Side Note, I highly recommend taking a tour of the Kennedy Space Center with a tour guide or group. There is so much to see and so much to learn you get a lot more out of it from a tour!)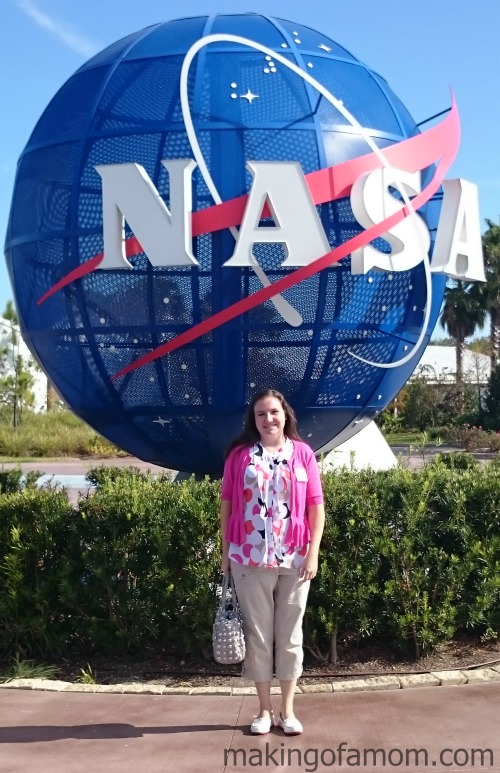 We only had about 4 hours to spend in the complex, which definitely isn't enough time to see it all, but we got a great taste of the Kennedy Space Center.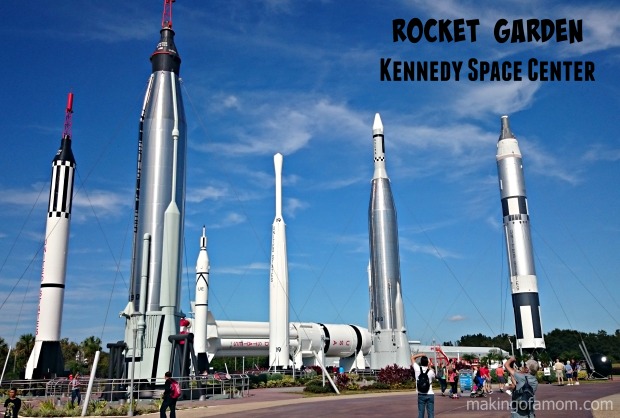 When you first walk through the admission gates you are greeted with this incredible Rocket Garden. The true-to-life-sizes rockets show the progression of the US rocket program. These rockets are made from pieces from the actually rockets, left over pieces and replication pieces. Our guide was so knowledgeable about how rockets work and she was really good at explain the process to us.  Of course it involved complicated phrases like "orbital velocity" but I mostly followed her!
We were in a bit of a hurry to head to the Space Shuttle Atlantis before any school groups got there. Atlantis is permanently retired at the Kennedy Space Center. This exhibit is reason enough to come to the Kennedy Space Center Visitors Complex. Before entering to see the shuttle you view 2 movies. The first talks about how the idea and building of the shuttle came to be. The second discusses Atlantis and her 30 year history. The presentation is full of education, entertainment and emotion. It is beautifully done and is sure to get the waterworks flowing. I cried at the amazing accomplishments of Atlantis and when the shuttle is finally revealed.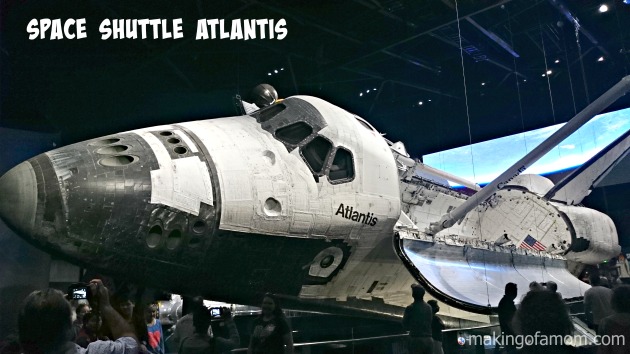 Visitors get an amazing view of Atlantis as astronauts would have seen her in space. Tilted to a 43 degree angle with the payload doors open and Canadarm extended, we get an authentic look at the shuttle.
Space Shuttle Atlantis features state-of-the-art multimedia presentations and more than 60 interactive exhibits and high-tech simulators that bring to life the complex systems and components behind this incredible feat of engineering.
Our tour guide had an amazing knowledge of the shuttle and it's workings. We learned about the outside panels on the shuttle and the building of the space station. To get to the bottom floor of this exhibit where the Shuttle Launch Experience and interactive displays are you can 1. take the stairs (boring) or 2. go down a slide similar to how the astronauts get out of the space shuttle when it lands (FUN!). After viewing the shuttle we headed to the Shuttle Launch Experience for the most authentic simulation of what it is like to be an astronaut launching into space. Don't be scared, it is a lot of fun. Some of the warnings might make it sound scarier than it actually is, but it isn't scary and completely appropriate for adults and children that reach the height requirement.
After we launched into space we headed to have lunch with an astronaut. This is an experience that anyone can purchase tickets to, and I completely recommend it. You are fed from a huge buffet with tons of food. In a large banquet room filled with circle tables you will enjoy a lunch and be treated to a question and answer session with a real NASA Astronaut. The astronaut that spent the time with us was John David Bartoe. During our lunch we had several groups of children on a field trip so they dominated the questions, but some of them asked really important and interesting questions (you know you are interested in how an astronaut goes to the bathroom in space!). It was such a fun experience.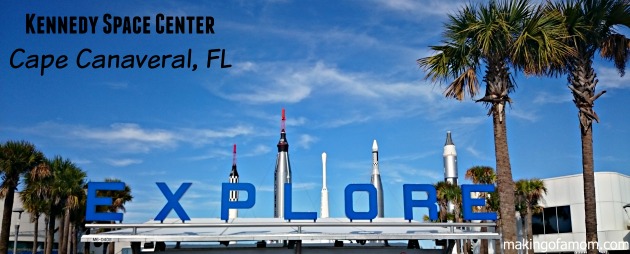 The Kennedy Space Center is a must do when visiting the Space Coast. It is set up with several exhibits especially for children. This family friendly attraction will offer education and entertainment to all who visit. Plan on spending at least one full day here, and don't forget to book a Kennedy Space Center Tour for a better experience!