Disclosure: This post is brought to you by iCaughtSanta.com. All experiences and opinions are my own. Yours may differ.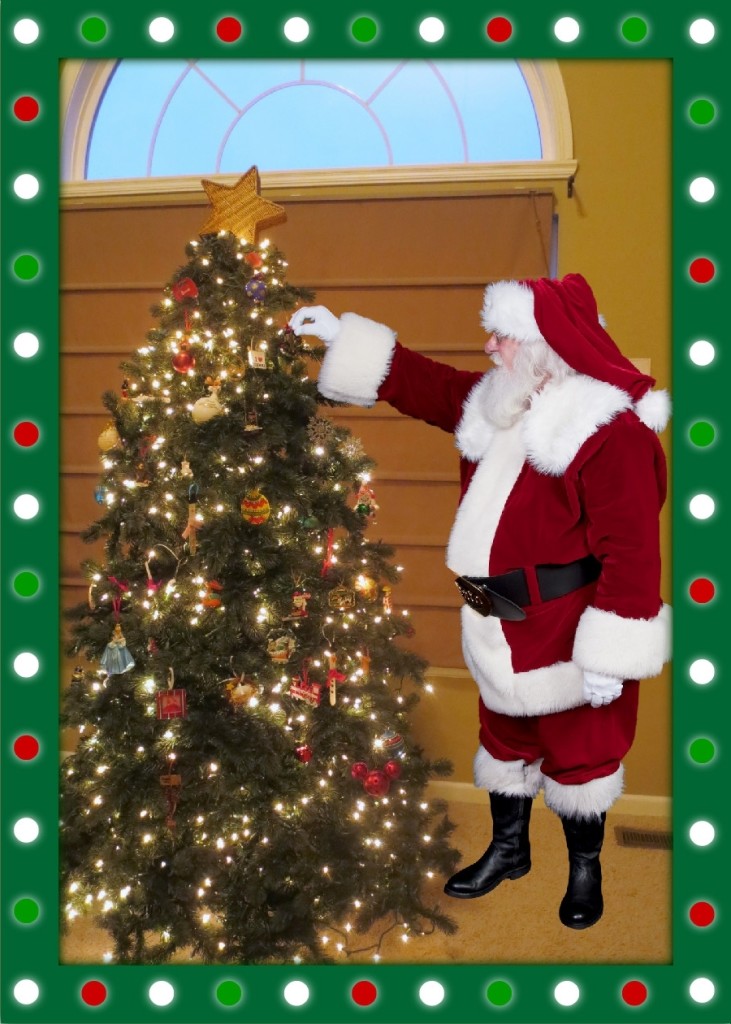 Whew! I caught Santa hanging ornaments on my Christmas tree. I guess that means we are on the nice list this year! Imagine how excited my kids are going to be when they see this picture! I thought it turned out pretty cute so I emailed a copy of this picture to my parents. I'm thinking I might make this into a refrigerator magnet to keep up year around. You know – to help the kids remember to be good because Santa is always watching.
iCaughtSanta.com is a very fun website that allows you to capture a photo of the big guy himself! You can choose from several different poses to sleeping on your couch, touching the tree, checking the naughty/nice list, even crawling on the floor! You can even choose to have Rudolph in your front yard if you wish!
About iCaughtSanta.com
Six years ago I wanted to surprise my kids with a picture of Santa Claus caught in the act in our living room so I created iCaughtSanta.com. Imagine the look of wonder and surprise when a child receives a photo of Santa caught in the act in his or her very own home. iCaughtSanta.com is a unique website that helps visitors create those memorable keepsake photos.
Making the Picture
Using the iCaughtSanta.com site is really easy. You just upload the picture you want to use. Enter your name and email address and get started. You can rotated, flip, adjust colors and brightness. There are so many options you really can create the most magical moment for your kids. Since hanging ornaments at our house is one of the activities my kids look forward to the most, I thought it would be fun for Santa to help us out.
Discount Code
Right now you can get 25% off your iCaughtSanta.com order by using code SANTASAVE25.
Giveaway
I'm excited to share the fun of iCaughtSanta.com with 9 lucky readers! Each iCaughtSanta.com photo costs $9.99 but I'm giveaway 9 FREE photos! This giveaway will run from December 13 through December 18. Please enter through the rafflecopter below!