Horseshoe Canyon Ranch hosted myself and 4 other Kansas City bloggers for 5 days so we could experience the ranch life. All opinions are my own.
Horseshoe Canyon Ranch is a special place.
If you would have told me Wednesday night when I drove into the ranch at 5pm in pouring rain on a dirt road that 5 days later it would hold a special place in my heart and I'd even shed a tear or two to leave it, I'd laugh in your face.
Let me share the story of my experience at Horseshoe Canyon Ranch.
I was born and raised into a city/suburban lifestyle. I hate outside. I hate nature. I hate dirt and anything creepy crawly. When I set up the trip for myself and 4 other Kansas City bloggers to visit Horseshoe Canyon Ranch I guess I didn't realize what I was really getting myself into. I pictured cabins, horse riding, canoeing, zip lining and eating yummy camp food. I must have forgotten that all of those things are usually accompanied by dirt, critters, and the outdoors. I was in a happy bubble thinking of my first time horseback riding in 20+ years.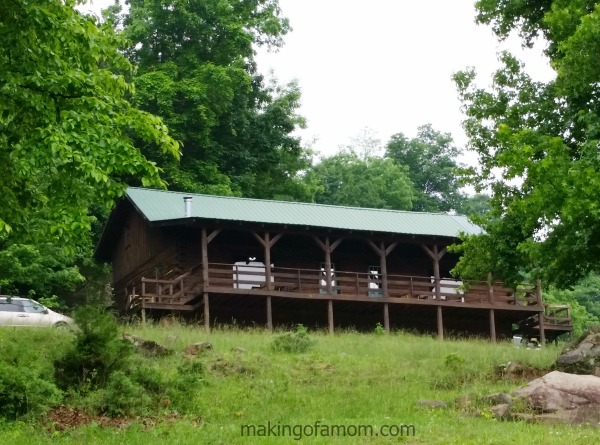 Driving into Horseshoe Canyon Ranch in my minivan with brand new tires in the pouring rain on a dirt road was the OPPOSITE of where my mind had me staying for the next 5 days. I honestly didn't think I was going to last for 5 days. Dinner that night was delicious (all the food was incredible, get off your diet at the ranch!) and gave me hope. That night we had a mouse visitor (totally our fault as us city girls didn't realize we needed to put all our food away) and so a couple of us were terrified and didn't sleep at all.
I had a bad first impression that night, but it quickly took a 180°. The staff at Horseshoe Canyon Ranch is amazing. They go above and beyond at all times. Each one of them want to help you have an amazing vacation experience. It's really incredible the group of staff  at Horseshoe Canyon Ranch. It speaks volumes of the owners- the ability to gather such a stellar group.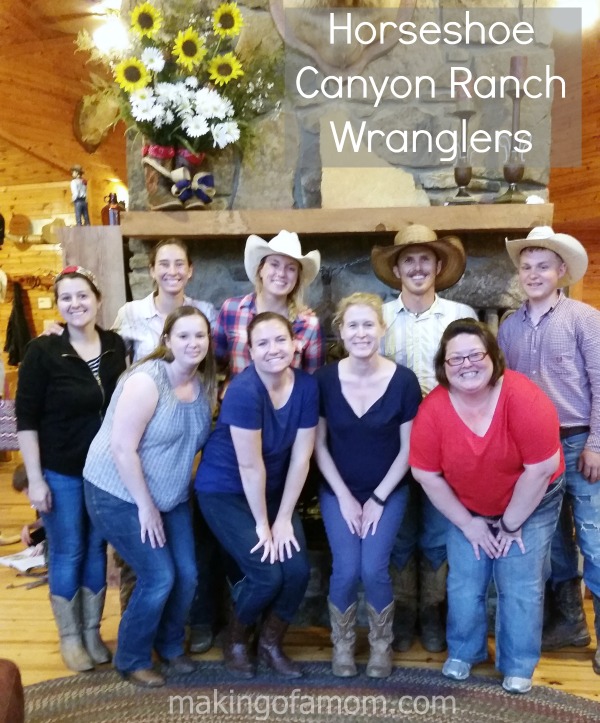 The wranglers will teach you everything you need to know about handling a horse. They took special care with our group as we were nervous to ride the horses. They were friendly and personable. Very patient with us first timers. They made sure we were able to ride as much as we wanted. There was a trail that we had missed because it was done earlier in the week and they made sure we got it in.
The adventure guides are a sassy bunch. They will push you beyond what you think your limits are. They are sincerely excited for you to stretch and grow in the things you try on the ranch.  There is tons of adventure waiting for you:
rock climbing
via ferratas
zip lines
"screamer" swing
platform jump
The adventure guides are there to encourage and teach. They are happy, upbeat guys (with a slightly sadistic personalities – they enjoy talking people into the scream swing, but for good reason). They will give you one on one, personal attention and help you with the challenges you are facing. They will celebrate your successes with you.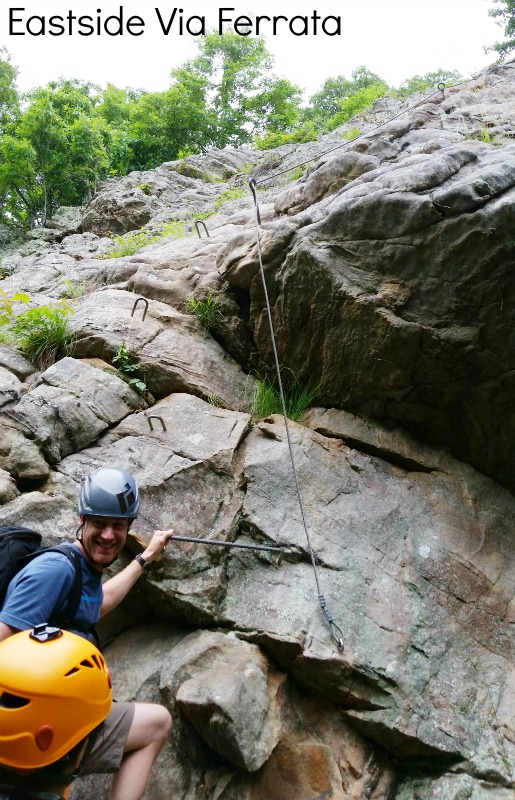 Jason, a climbing guide, was able to help me through the Via Ferrata, which is a rock climbing challenge going up, down around, through, every which way and across a cable bridge. It was intense. It was hard. It was dirty. It was really scary for me. It was something I never in a million years ever wanted to attempt (well I guess I could say I didn't know I wanted to attempt it until I had). I'm not THAT person. When it was over it was amazing. It was a challenge I didn't even know I needed to face. It was confidence boosting. It was life changing.
It seems for me the moral of my story from Horseshoe Canyon Ranch was about life challenges you didn't know existed. I surprised myself with abilities I had no idea I possessed.  Every once in a while we are all blessed with experiences that change our life in some way. Horseshoe Canyon Ranch changed my life and now holds a special place in my heart. I hope I can share this treasure with my family someday.