We received complimentary and/or media discounted tickets to some of these attractions. However, all opinions are my own. Your experiences may differ.
We recently returned from a week long vacation to Branson, Missouri. We take a trip to Branson at least once a year, and if you explore my blog you'll see I have written a lot about Branson. The theme of our trip this summer was "new." We did a lot of things that were new to Branson and new to us, plus visited some old favorites that had been updated with new things. Let's dive into our recommendations for family fun in Branson this summer.
Dixie Stampede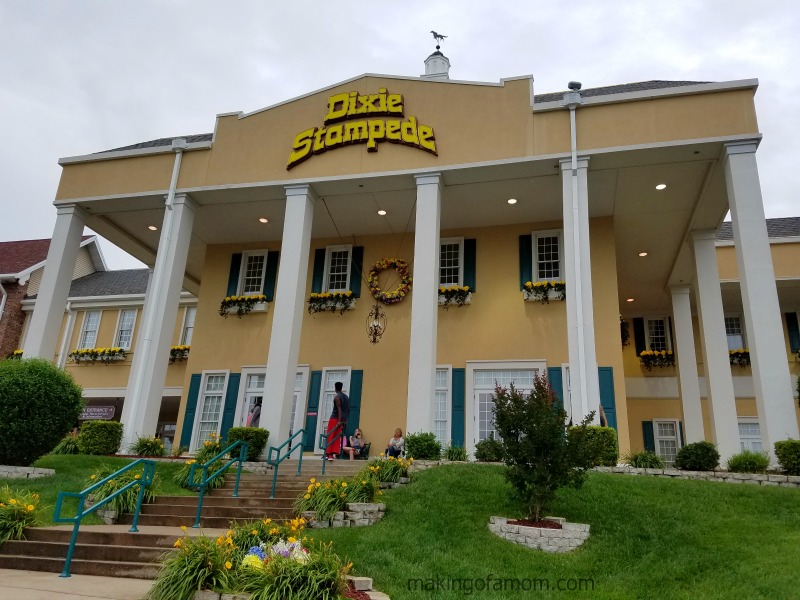 This is our favorite dinner show in Branson.
Dixie Stampede
has been around for a long time and has recently been updated with a beautiful LED backdrop, new scenery and enhanced sound and lighting. You can see the difference as soon as you walk in. The updates are beautiful. My favorite part of the show that really incorporated the new LED backdrop was during a patriotic number. It was so beautiful to have the horses, flags and the screen with a waving flag working together. There was such a feeling of pride in the theater in that moment.
The pre-dinner show was also changed. It was always enjoyable to watch the last pre-show with the juggling and spinning plates. The new show features some awesome music and comedy. There are also some new parts added to the show that made it a lot of fun and super entertaining for the kids. Canine Capers was a fun addition to the show with rescue dogs trained for some fun tricks.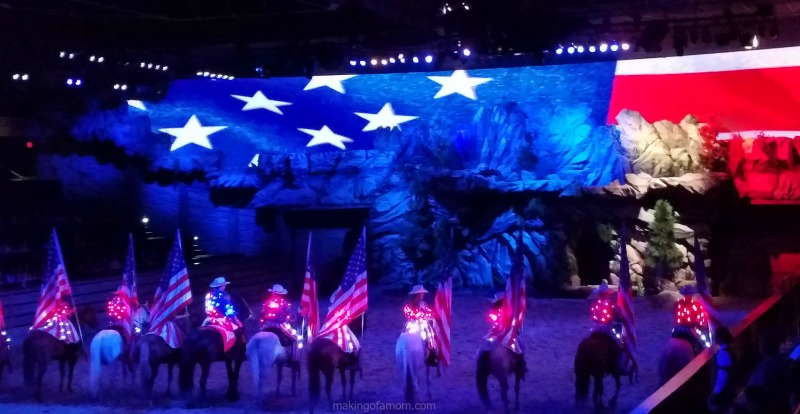 Though Dixie Stampede is a little on the expensive side (if you have a big family like mine), the four course meals so delicious and you can't beat the show. This is a MUST on our Branson list and definitely recommend you put it on yours.
You can find other restaurant recommendations in Branson here in this Branson Dining Guide.
Amazing Pets Show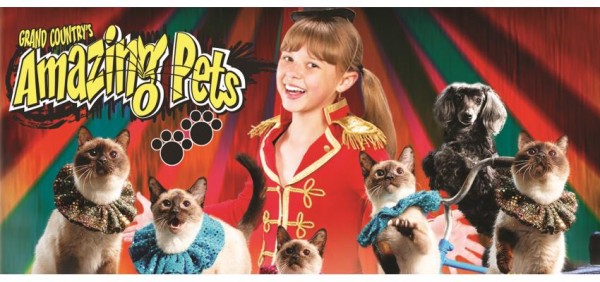 This is the first time my family has gone to the
Amazing Pets Show
. This definitely gets two thumbs up from my family for a couple reasons.
First, the show is pretty funny. Lots of great comedy throughout from the MC.
Second, the dogs, cats and birds are so cute and so well trained it is really enjoyably to watch.
Third, the show is interactive with kids able to go up on stage for a variety of reasons several times throughout.
The last reason I give this two thumbs up is because the show is a good length of time. Maybe just over an hour, which is appropriate for young kids and their attention spans.I really appreciated that they kept this show shorter.
They also don't mind the noises that come along with kids so I didn't feel so much pressure to run out of the room when my infant because a little fussy. She was able to be bounced at the back of the room and so that my husband could enjoy the show while trying to help her be quiet.
Want to save money on this show? Here is a $3 off each ticket coupon that expires in December!!
Bigfoot on the Strip
We didn't even know this new attraction existed before driving down Highway 76 through Branson.
Bigfoot on the Strip
 features mini golf – 18 holes! (Get there between 10am and 5pm for a discounted rate), Bigfoot Action Tower featuring two rides – none of which I want to participate in as I don't like sudden drops, an arcade, an Adventure Maze – which is completely amazing featuring some fun things to do in the maze as well as a complete maze underground as well, food trucks and more!
We stopped here on several occasions during our week trip. The golf was a ton of fun, though this is a super new attraction so they are still putting the details together. The maze is the most amazing thing ever. The kids had so much fun exploring the underground tunnels while the baby and I wandered lost through the maze above. We have been to several maze attractions in many states and this is by far the most fun, impressive maze we have ever done. Also, at night the tower lights up and they have a few light shows.
Go to this place! You will love it! You might even seen some local celebrities when you're there. A member of SIX was there one of the times we visited.
Branson Tracks
Again, the
Branson Tracks
are a must do for our family every time we go to Branson. They have several locations which makes it really awesome. Each location features a big go kart track along with other fun stuff. Some of the locations feature tracks for kids, kid rides, arcades, bumper boats and the Branson ferris Wheel. At night you can see three different, lovely light shows on the ferris wheel. When we visited this time it was a new show we hadn't seen and it was ready for Independence Day with a beautiful flag made of lights on the side. Time your ride just right at night and you can watch the Bigfoot Tower light show from atop the ferris wheel.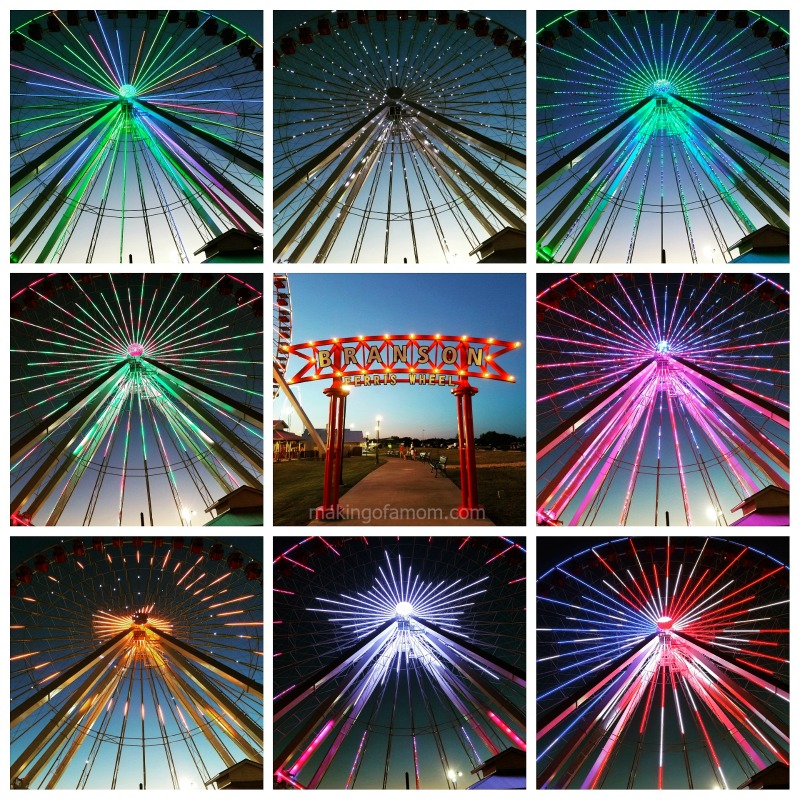 We look forward to our annual trip to Branson and this time did not disappoint. It seems every time we visit there is something new or updated to do. We can't wait to return and try more of the new family attractions in Branson, Missouri.