Disclosure: I received free tickets to the show for review purposes. All experiences and opinions are my own. Yours may differ.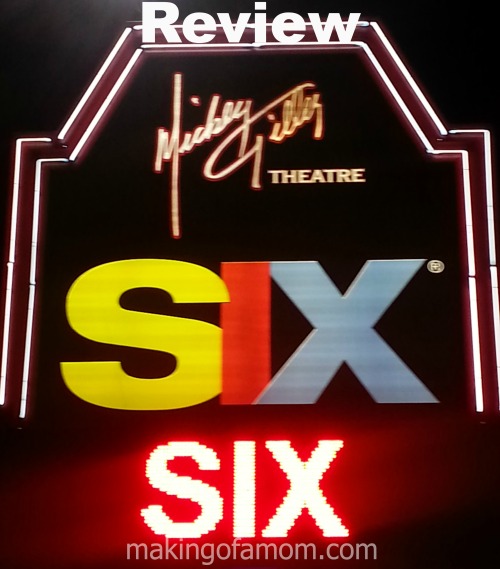 I had heard good things about the Six show so I was very excited to be able to work with them on a review.
Dubbed "An Orchestra of Human Voices", SIX combines the musical showmanship and boundless energy of six remarkable brothers (Barry, Kevin, Lynn, Jak, Owen and Curtis). Their intense high-octane energy, electrifying stage presence, and powerhouse vocals combine to create a truly amazing entertainment experience.

Now in their seventh year in Branson Missouri, SIX has perfected the vocal sounds of more than just lyrics, but also instrumentation and sound effects. The playlist for their current show set features everything from Elvis, Frankie Valli, Beach Boys and Tom Jones to Psy, MC Hammer, Kansas, Coldplay and Journey. Captivating audiences with comedy and family stories like only blood-brothers can, the masterful command of their voices take listeners on a roller coaster of emotion.
When we first arrived at the Mickey Gilley there was a really cool car out front. We were there a little early so we decided to walk down the street to indulge in some Andy's frozen custard. When we got back from getting the frozen custard there were 3 cars there. We decided to hang out in front of the theater and watch the rest of the SIX brothers show up. It was a lot of fun seeing their cool cars drive up. Some of them had lights on the bottoms so the ground lit up as they drove. We were even able to meet two of the brothers! It was fun to chat with them for a moment.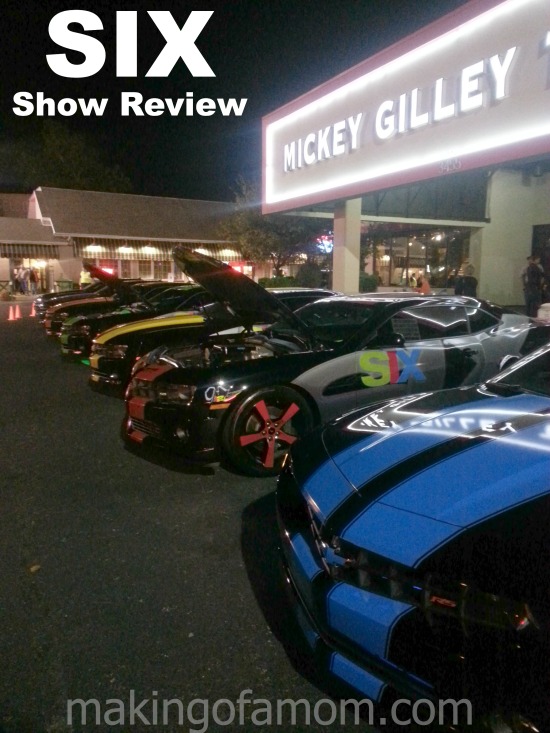 As you read in the description the show is Six brother singing A' Capella. All of the sounds of instruments you hear come from them. At first I was a little skeptical because it seemed over the top cheesy, but the show was fantastic! I LOVED it. They performed songs across the spectrum to entertain the audience filled with old and young. They comedy was family friendly which I really appreciated because my kids were in the audience. There  were lots of colors, props and costume changes that helped keep the kids be entertained and interested in the show.
I love the way the brothers ended the show. They told the story of how they started singing. They began as small children by harmonizing their church hymns. They ended the show by singing several of those hymns and it was powerful and beautiful. I loved that they were able to have a lot of fun with the audience and at the end proclaim what they believe.
This show was a little hard for my 4 year old to stay still the entire time. He did good watching most of it, but his attention span was running low at the end. I completely recommend checking out The Six Show show next time you are in Branson! Here is a little video promo clip to get you excited:
You can follow them on Twitter @SixShow and like them on Facebook.