I received some products free for review purposes. There are affiliate links in this post that will result in a small commission for me if you make a purchase. All opinions are my own. Yours may differ.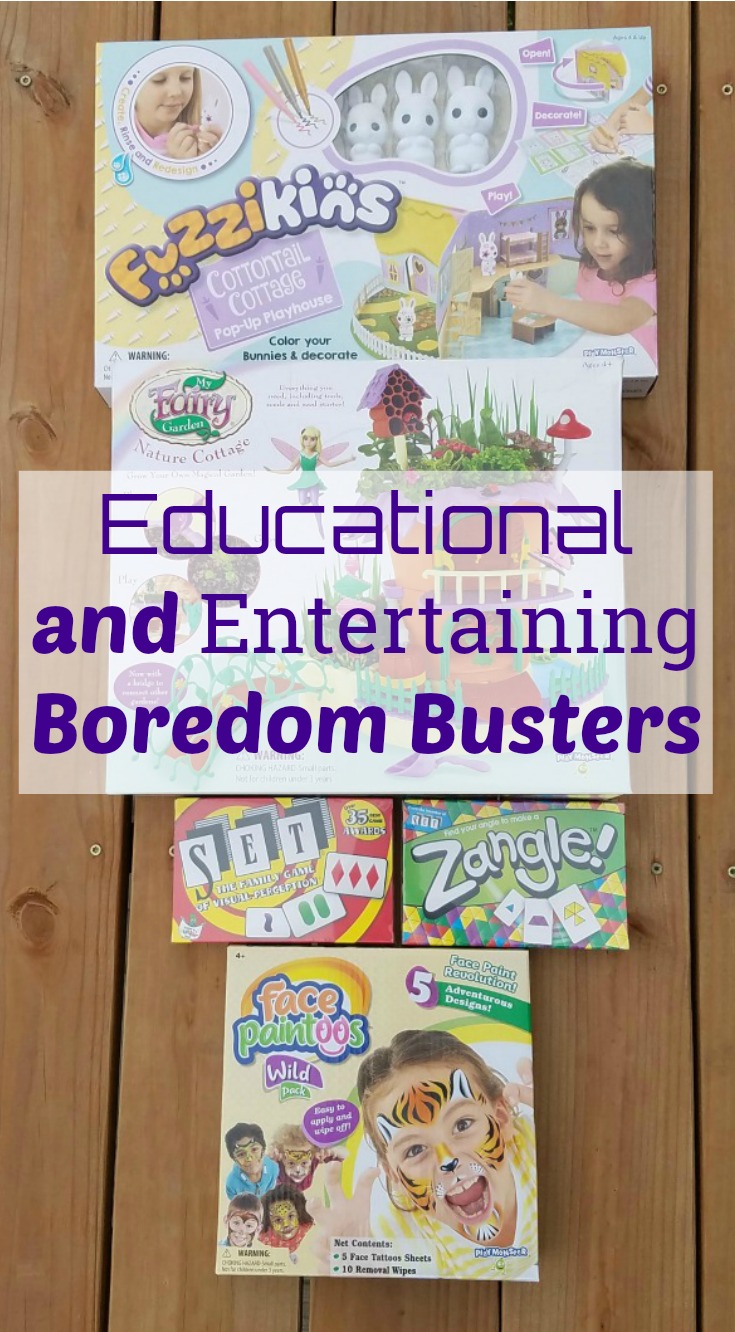 We're all home now, for who knows how long, and so I've been on the look out for some boredom busters. I want things that are entertaining and things that are educational. I realize that even the act of playing is helping my children learn in some way. I have found some really fun options that have been helping us have fun and learn while we've been spending so much time at home.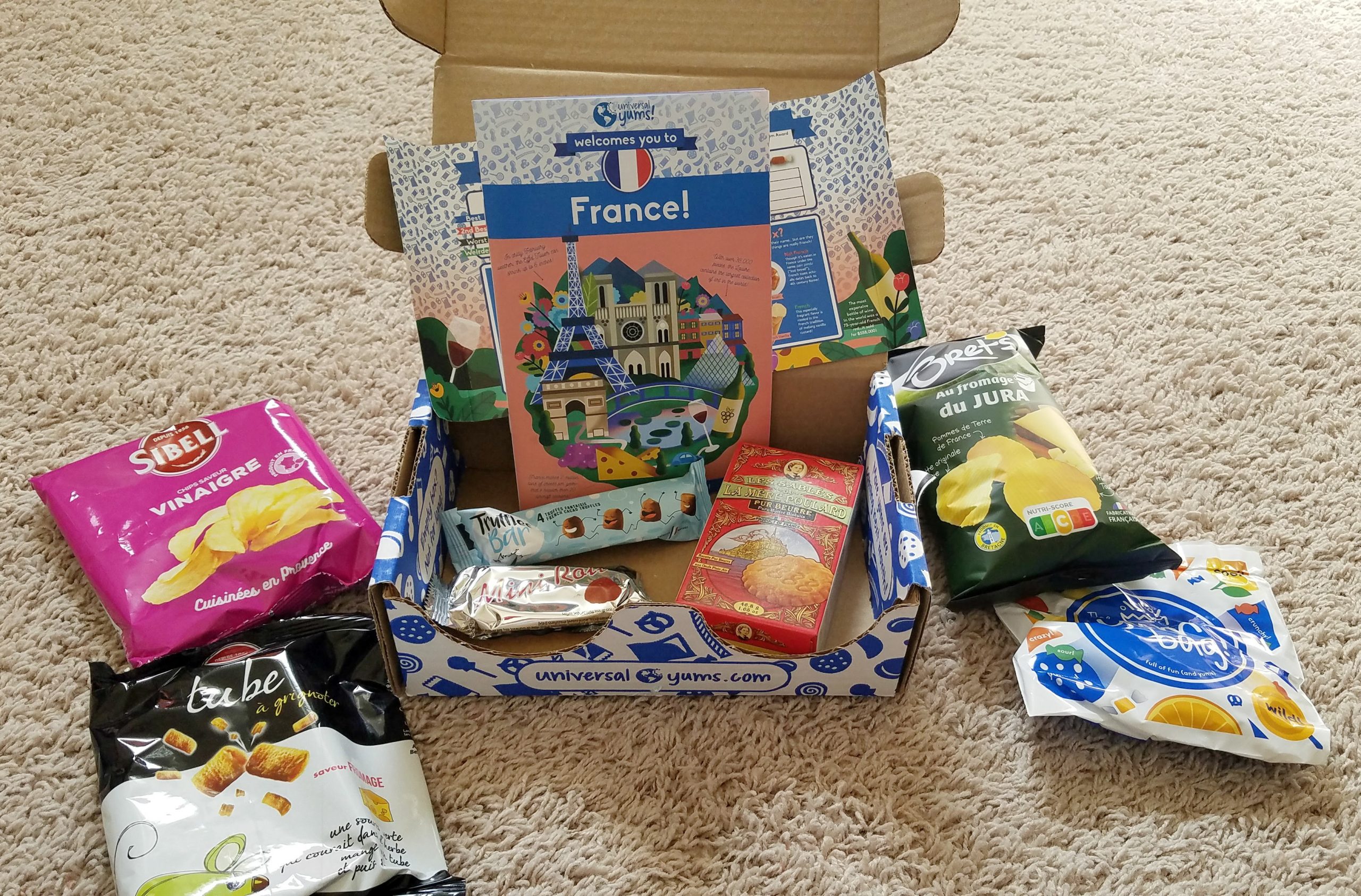 Universal Yums is a subscription box featuring snacks and goodies from other countries. Not only do you receive some yummy treats you receive a booklet full of information about that country. We received a box featuring France. We enjoyed some of the treats, some not so much. We had a lot of fun learning more about the snacks and more about France in general. We had such a fun and educational afternoon using a lot of our sense! Combining snacks with learning seems like it's always a good idea!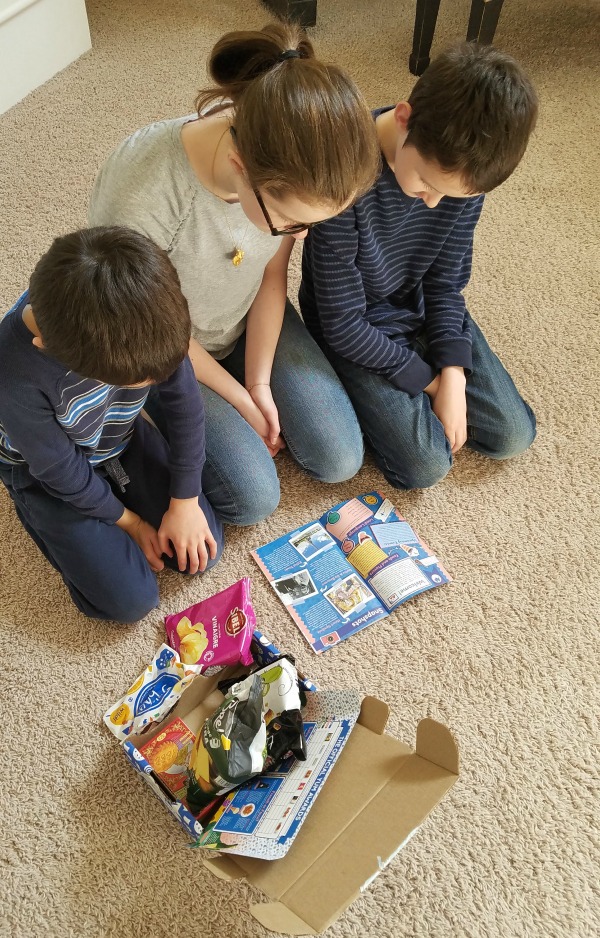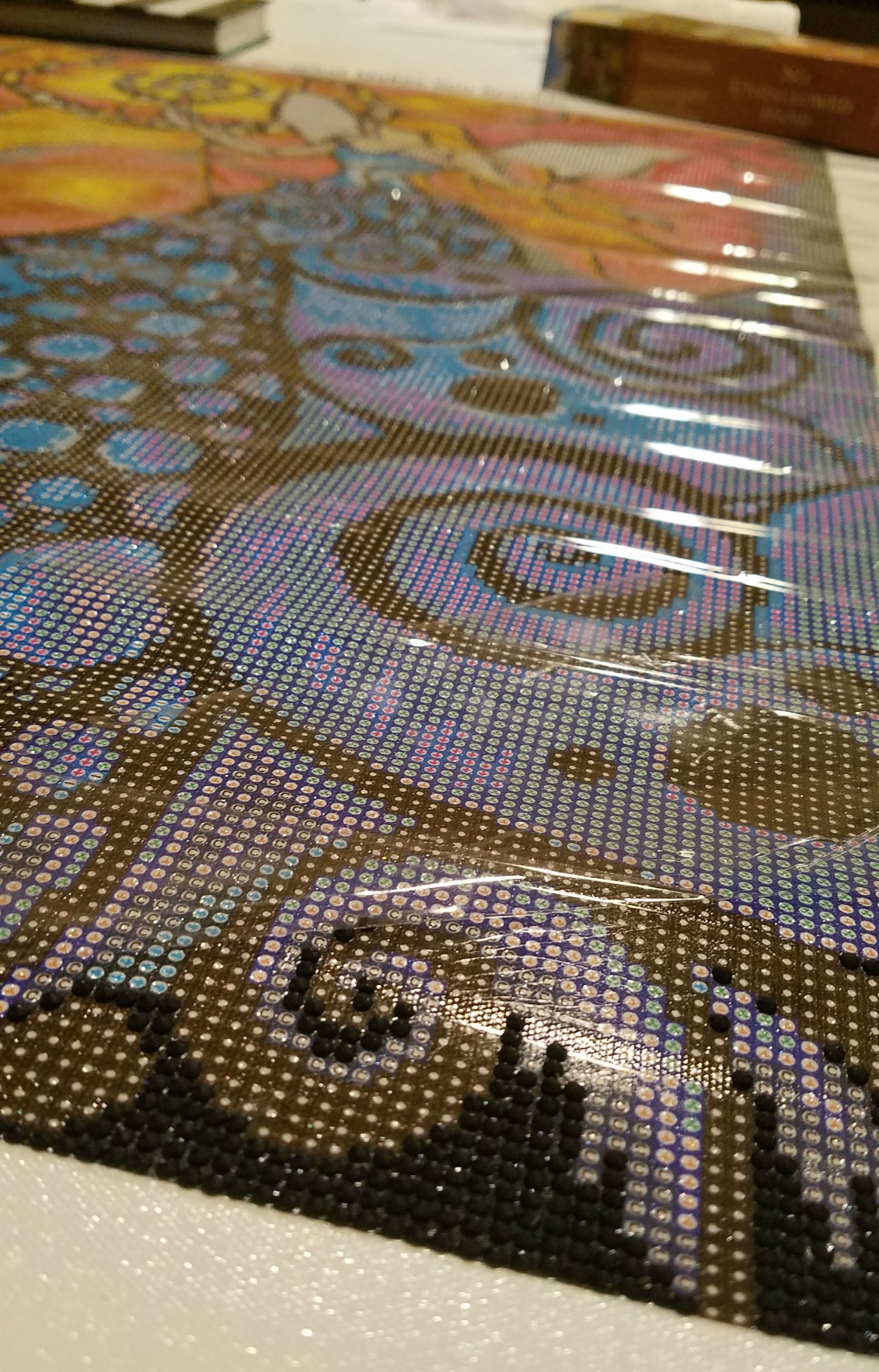 I'm late to the diamond art game, but so happy Diamond Art Club reached out to invite me to participate! My daughter chose the Blue Fairy for her picture. The picture is HUGE, and came on a nice canvas material so that it would be able to be framed. We have only worked a couple hours on it. It's slow going, but really fun and really relaxing. I really enjoy working on it. I have purchased a second setter so that my daughter and I can work on the picture at the same time.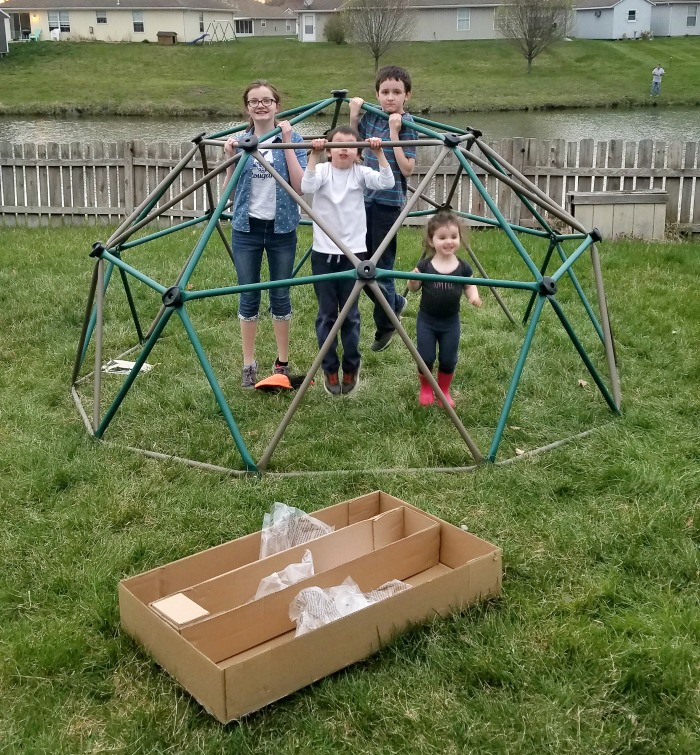 My kids were having a hard time wanting to stay outside for "recess" because we don't have any toys or anything in our backyard. Our backyard isn't level so we've never gotten a play structure. I looked around on Amazon and found this climbing dome and decided it was the perfect backyard toy to help my kids with their daily recess! We've had it for a week and we love it. The kids had fun helping up build it and now they have fun coming up with different ways to play in and on it!
Some Mom's are "fun Mom's" and they don't mind a mess (or a pretty relaxed about it). I'm not really one of those Mom's, but since life is different and some days we struggle, I might try to calm down a little and let me kids so some face painting in the bathroom. The Face Paintoos kit is perfect for that!
This is such a darling toy! I love it and my kids love it! Fuzzikins features three bunny figurines you can to color and design yourself. They play in a pop-up house. The pop-up house is in a book that you clip together. It is so darling. There are three scenes in the book that are all connected with doorways. The cute Fuzzikins can spend hours playing in their home and garden. This is a big winner that you can get at Walmart.com.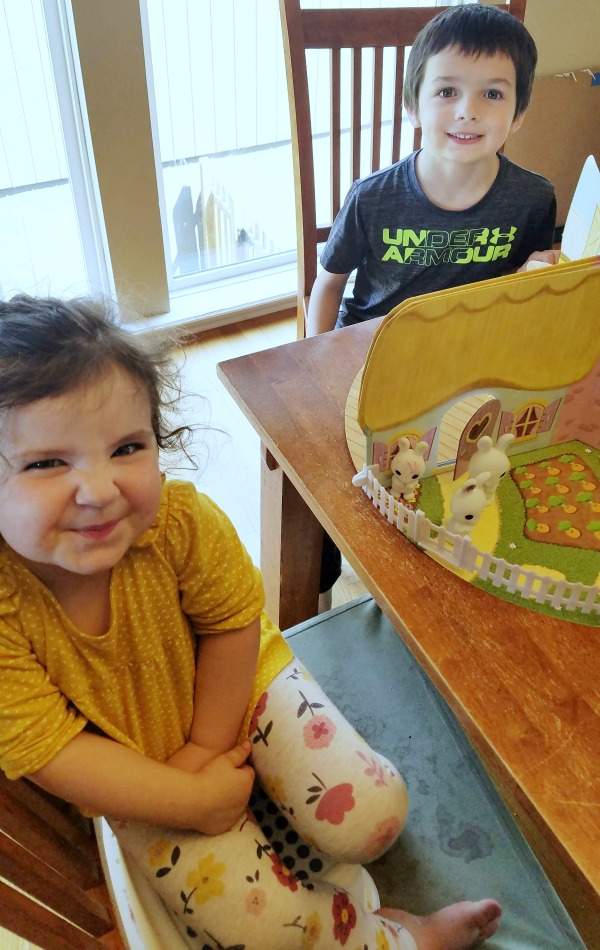 Card Games
Set is a really fun game. It definitely requires some focus but once you catch on to what a SET is, it is really fun. It's for ages 6+ and is easy to set up and doesn't take very long to complete.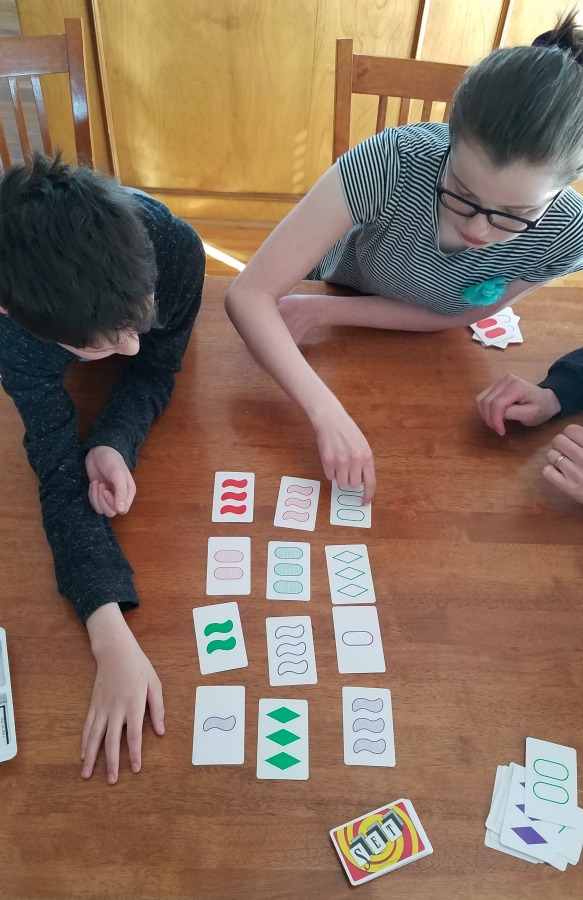 Zangle
is also a fun card game that uses a lot of brain power. This one is a little more complicated than Set but we had a fun afternoon playing it together.
This fairy garden set is so adorable and perfect because it comes with everything you need. There is a house, accessories, a fairy, dirt and magical flower seeds. This is so cute as a porch or deck decoration. My toddler loved the fairy and her house so much that we haven't put the dirt and seeds in yet because she wants to play with it like a playhouse. With multiple levels to play with the fairy, so many rooms, a ton of accessories, this is just an adorable and fun addition to your house, and possibly garden!
"Just Add__" STEAM Kits
We received these two STEAM kits from Griddly Games. They are so much fun. Inside the box is most of the things you need to create several projects. We have done a couple of the "Just Add Milk" activities and had so much fun. With having to home school right now it's nice to have these options for science and art. My kids teachers also love that we are doing some of our own projects!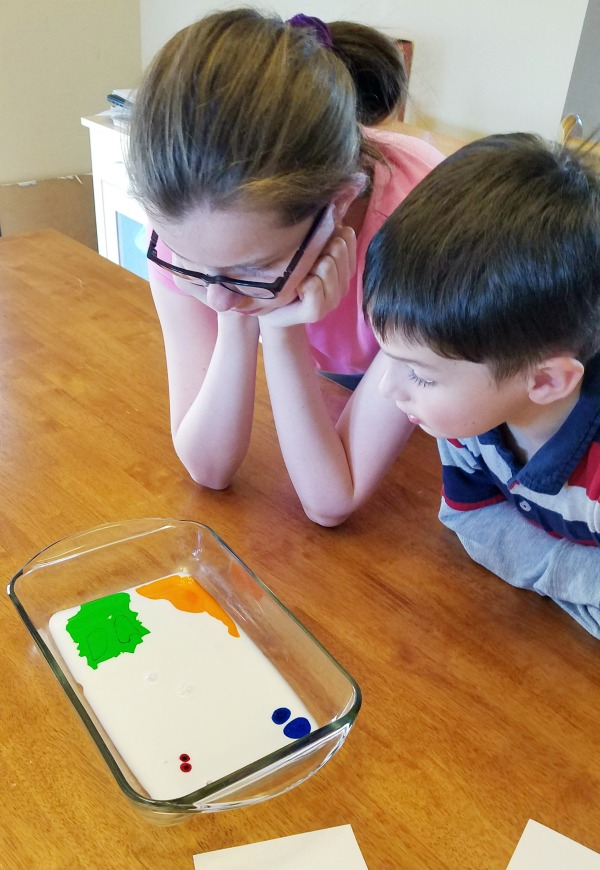 It's amazing what milk + food coloring + dish soap can create. It's a lot of fun. Next week we'll start on "Just Add Sugar." Griddly Games has a lot more awesome kits, go check them out and kick up your science and add classes a notch with their kits!
Paint by Number
A fun way to pass the time is with a paint by number kit. These aren't the paint by number I had growing up. These are huge and beautiful and detailed and so impressive. My daughter got a kit from Winnie's Picks and she had so much fun painting it. They have so many unique and beautiful paint by numbers to choose from. Want to work on a meaningful project? Winnie's Picks also will create custom paint by numbers. Send a picture of your family or your pet and they'll turn it into a paint by number! Check it out and get started on a project!