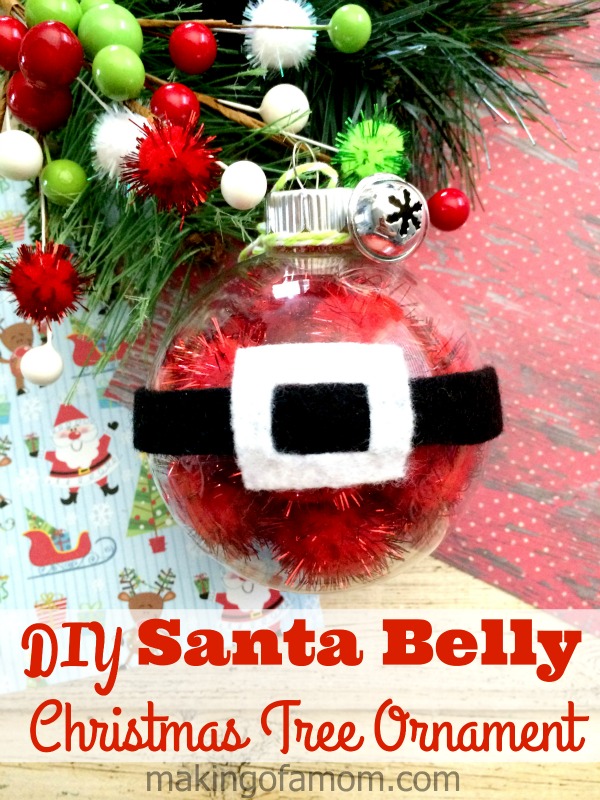 As I previously shared, our
Christmas ornaments
 come from our travels around the world. We don't have any  ornaments on the tree that don't have any meaning. So what happens if I want to make ornaments? Or do an ornament craft with my kids? Well these things also hold special meaning, or they can become gifts. Also, maybe you are invited to an ornament exchange party, here is a fun and easy ornament to make to exchange.
Materials-
Clear glass or plastic round ornament
Red glittery Pom-Pom balls
Black and white felt
Silver jingle bells
Decorative twine or string
Hot glue/hot glue gun
Scissors
Directions-
1.  Take the top off your ornament and fill the inside of your ornament with your red glittery pom-pom balls (you might need to push down the pom-pom balls with a pencil, just be careful if you have a glass bulb)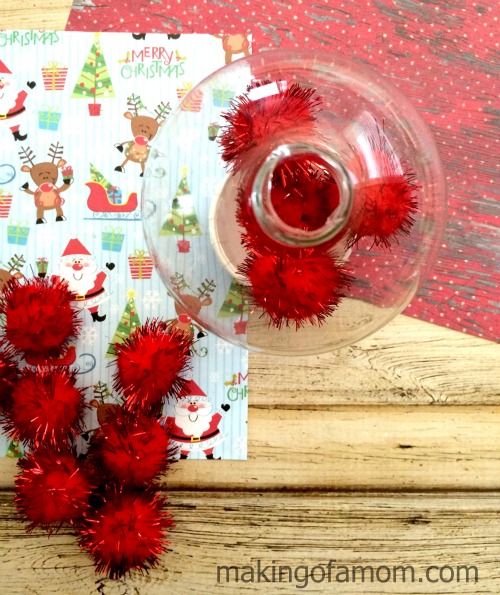 2. Once your ornament is full put the top back on
3. Cut out a 12″X1/2″ piece of black felt
4. Cut out a 1″X1.5″ piece of white felt, then cut out a small square from the inside
5. Glue your white piece of felt on top of the middle of your black piece of felt to look like a belt
6. Now glue the belt around the middle of your ornament
7. Tie two of your jingle bells onto your decorative twine or string and then tie around the top neck of your ornament
8. To finish your ornament tie another piece of decorative twine or string around the top metal hook of your ornament
Enjoy!