Get into the Halloween spirit with these easy to craft DIY Halloween Monster Clips. You only need a few basic craft supplies, and it is the perfect craft for your little ghouls and boys to enjoy! Here is how you can get started making your own.
Supplies needed:
Wooden clothespins
Orange, green, purple craft paint
Paint brush
Googly eyes
– Assorted sizes
Craft glue
Black marker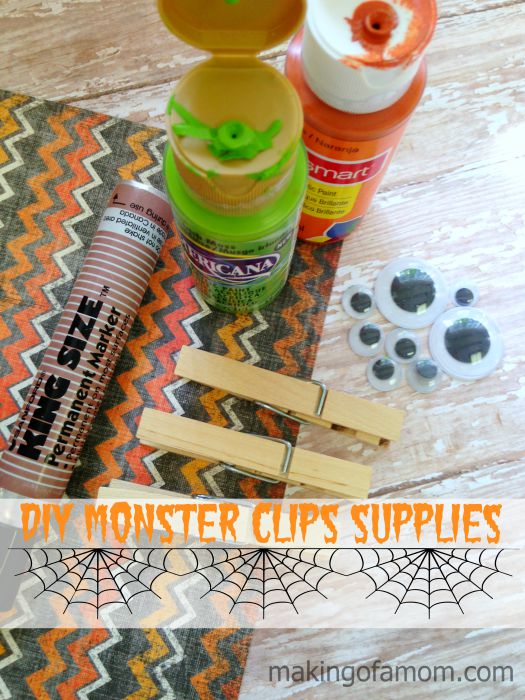 Directions:
1. Begin by painting the clips a solid color. We love the colors orange, green, and purple for this project.
2. Once your paint is dry, it is time to apply the googly eyes. Add some glue and press them into place. Get as creative as you wish when applying these eyes. You can do one, two, or multiple eyes if you wish.
3. Use the black marker to add accents. Some ideas of accents would be a face, hair, stitch marks, mouths, etc. Again, you are only limited by your creativity.
Your Halloween monster clips are now ready to be enjoyed. Use them to clip up artwork or you can even add magnets to the back so you have fridge clips. However you decide to use them, you will find they are fun and functional! Give them a try.
Looking for more Halloween fun? I have a whole section of Halloween crafts, food, and fun! You can also purchase my Halloween Activity book for .99. It's filled with coloring pages, puzzles and games.