As a member of the #CMHMoms team I get to share different information relating to Children's Mercy Hospitals. Though the information is sponsored, the opinions are my own.
Spring is the time of year when parents begin to plan their children's summer activities and get registered for summer camp. Ever since we moved to Missouri I have made sure that my kids have several fun activities to look forward to during the summer months, so they have already started to ask what our plans are. Definitely on my list is summer camp but there are some things to consider when choosing an appropriate summer camp.
What are their interests?
What are they good at?
What do they want to learn?
What activities do they want to try?
What skills do they want to improve?
How much time can they handle being there?
Last year we found a fantastic summer camp that was incredible. They had age appropriate activities, stretched them to try new things, introduced them to new activities they hadn't ever done and helped them learn and grow in a unique way. They ended up loving canoeing, archery and didn't mind getting dirty discovering nature. I'm so glad to have found this camp that is so amazing and appropriate for my children.
I recently learned that Kansas City is also home to several summer camps for children with different special needs. It was pretty exciting to learn about because I didn't have a clue. It's also neat that these camps include doctors or staff from Children's Mercy! I'm so glad there are fun camps for children that need help in different ways than my own kids.
When: June 6 – July 29, 2016 (8am – 5pm)

Where: Kansas City Christian School, Prairie Village, KS

Cost: equivalent of 80 hours of personalized treatment

Attendees: 6 – 14 years old

Note: this camp is run by Children's Mercy
Camp ChiMer for kids with kidney disease
When: June 5 – 9, 2016

Where: Lake Doniphan, Excelsior Springs, MO

Cost: Free

Attendees: 9 – 17 years old
Camp Joint Adventures for kids with juvenile arthritis
When: June 20 – 23, 2016

Where: Rotary Club Youth Camp Lee's Summit, MO

Cost: $100/child; scholarships available

Attendees: 7 – 15 years old
Centerview Food Allergy Management for kids with food allergies of all kinds
June 24 – 26, 2016

Where: Location TBD

Cost: TBD

Attendees: Grades 1 – 6
To get more information about each of the camps and learn how to register, click the links associated with each camp.
I think one of the huge benefits of sending kids with unique health related needs to the appropriate camp is for the opportunity to meet kids just like them. How nice it would be for them to have friends that understand their struggles, pains, how daily life goes. I love this opportunity for these kids to get together to get help and build friendships. Not only is making new friends fantastic, the ratio of kids to medical professionals that specialize in the different diagnosis is 1:1 or 1:2. That is amazing attention to each child!
I have a friend who has a daughter that has Hydrocephalus. Every other year she attends a conference where there are classes that teach about the latest research and is able to connect with people who also have Hydrocephalus. She has gone to this traveling conference several times so she always looks forward to connecting with her friends at the conference. She and her family love this conference as a time to learn and reconnect with old friends. Since the Kansas City summer camps don't travel like that conference, it's easier to connect with the kids that deal with similar issues.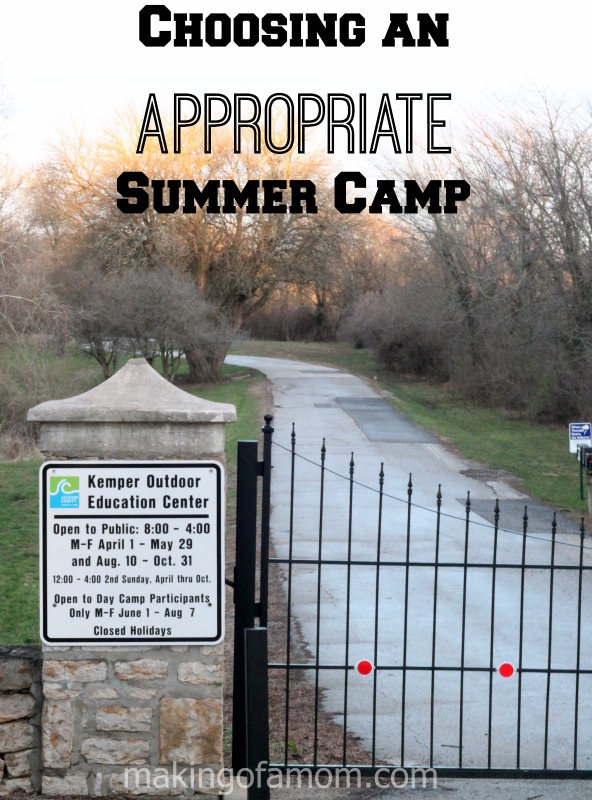 This summer whether your children's summer camps with be about sports, music, art, or a unique health situation, each can be a fun time for children to make new friends with similar interests and experiences. There are a lot of
benefits of sending your children to summer camp
, just make sure it is one that is appropriate.
Have you started thinking about summer camps for your kids? How do you prioritize camps for your kids?
Visit the Children's Mercy site to get more info from the
CMH Moms
! Also connect with Children's Mercy on
Facebook
and
Twitter
.