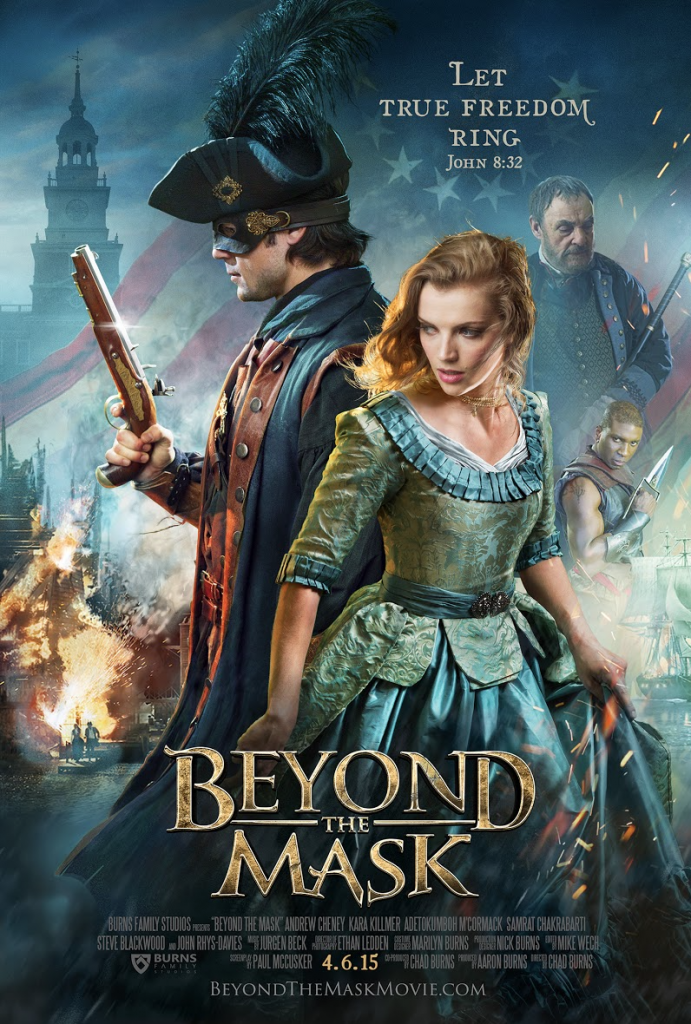 Beyond the Mask
 is a revolutionary new family film that brings history to life in a faith-filled adventure celebrating grace, liberty, and the true freedom that can only be found in Christ.
The leading mercenary for the British East India Company, Will Reynolds, has just been double-crossed and is on the run in the American colonies. Working to redeem his name and win back the woman with whom he's never been fully truthful, Will now hides behind a new mask in hopes of thwarting his former employer. As his past life closes in, Will must somehow gain the trust and the help of his beloved Charlotte—as well as Ben Franklin—while he races time to defuse a plot of historical proportions.
Enter for your chance to win 1 of 2 Beyond the Mask posters signed by the stars in the film! This giveaway is open to US residents ages 18+. This giveaway will run from June 14 – 19. Good luck!