I received a free product sample for review purposes. All opinions are my own.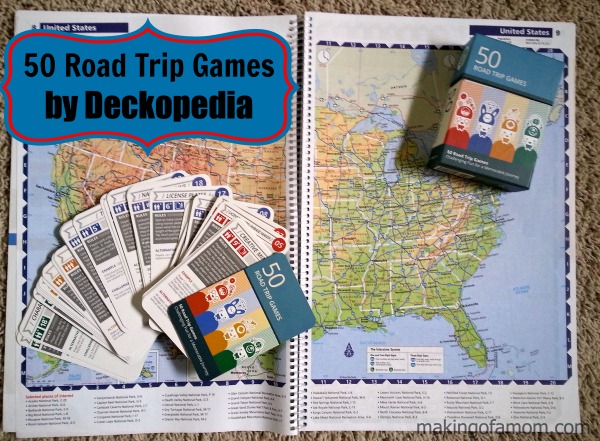 When I am planning for trip I look for activities that can occupy my kids, but don't take up too much space. Enter Deckopedia. This awesome company provides decks of cards of many categories and they don't take up too much room.
I received the 50 Road Trip Games deck. This deck consists of cards that give the details and rules of each game. It tell you how old the game is for, how many people are required for play and all the instructions for playing. There are games you have heard of before and completely new car games. We are heading on a road trip soon so I can't wait to be entertained with this deck of cards.
Interested in another topic? They also have
The Raw Food Beginner's Deck
50 Must-See Destinations
50 Ways to go Green
I think this is a really cool and unique idea. Definitely a fun stocking stuffer idea! Check them out!