Zootopia
is now in theaters! I don't know if it is all over your Facebook timeline, but it is all over mine. Everywhere I look I see Zootopia getting tons of praise and it's well deserved.
Yesterday my family headed to see Zootopia in Dolby Cinema at AMC Prime. There are only 11 Dolby Cinema theaters in the US and we are lucky to live near one.
When I arrived at the theater with my family I found my favorite KC blogger Heidi from
Life with Heidi
. After a quick picture we found our seats with our families in the theater. My family had gone in ahead of me so I found them very festive in their Nick Wilde and Judy Hopps ears, already reclined in their chairs and ready to go.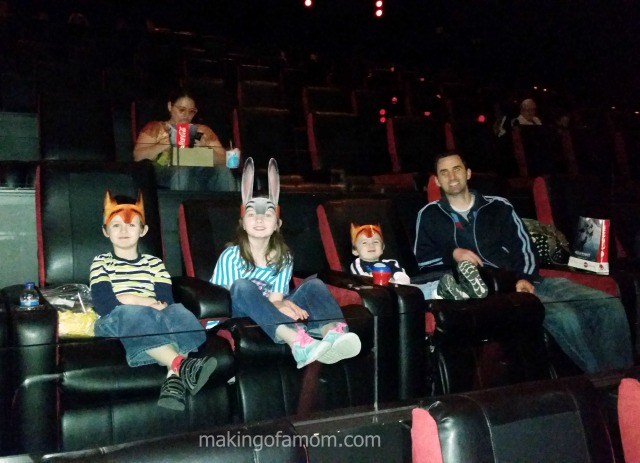 The theater itself is HUGE to make room for those amazing seats!
My family LOVED the movie! The movie itself was beautiful with so many colors. The Dolby Cinema makes the colors more vibrant and bright and it was a visually stunning movie. The story is also very cute with a wonderful message that is very fitting for this point in time.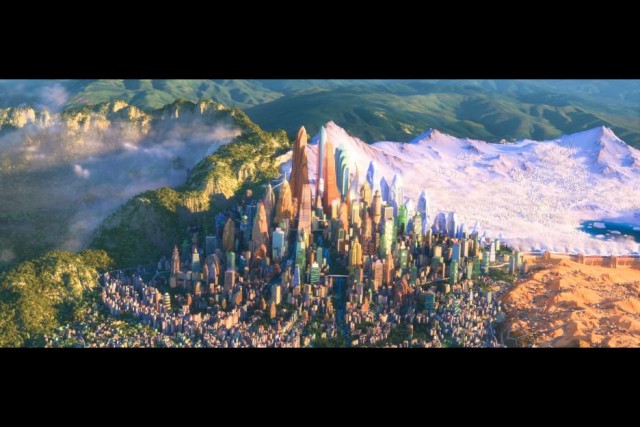 Normally I'm not a very deep thinker when it comes to movies. I just sit back and enjoy the plot and take it all at face value, but certain words that were used in the film brought the message forward and obvious in my mind. As we were driving home I asked my husband if he saw the message while we were watching and he said no. After I talked about my thoughts and certain points of the film, he could see the bigger picture and the point the movie was trying to portray.
Once we got home I asked my 10 year old daughter what she thought the message of the movie was. She had a fun answer: "Don't judge a predator by his appearance." Bahahaha So then we discussed the message of not judging, not listening to stereotypes, be kind to everyone and to be a "tryer" because you can be anything you want to be.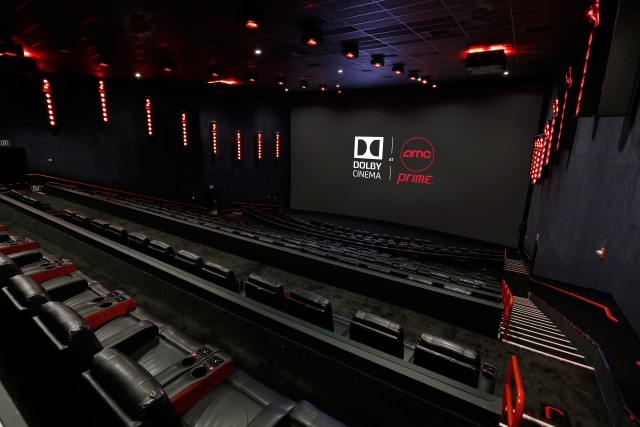 The lights you see on the walls and ceiling are actually speakers! Talk about surround sound. Not only are you totally encased in sound but your chairs also vibrate in appropriate places. It's really awesome!
Because the Dolby Cinema really draws you into the film there were a few intense parts of the movie that scared my little kids a tiny bit. With the music and the vibration in the chairs they were temporarily scared. Those moments didn't deter them from loving the film, however.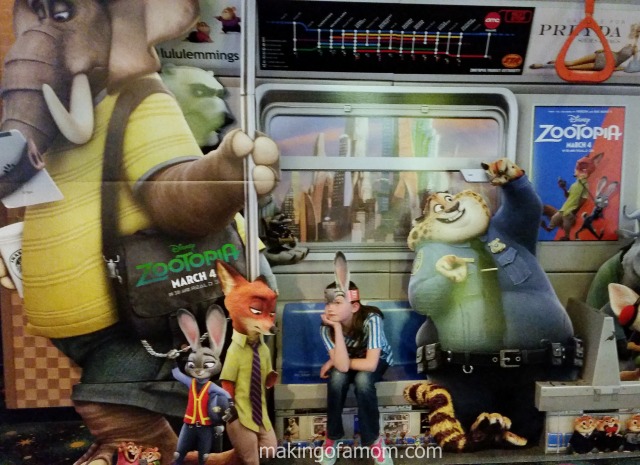 If you are lucky enough to live near a Dolby Digital Cinema at AMC Prime then I definitely recommend seeing the movie there! Here's the list so you can see if you do live nearby:
Arizona
AMC Desert Ridge 18
Georgia
AMC North Point Mall 12
Illinois
AMC Hawthorn 12
Misouri
AMC BarryWoods 24
New Jersey
AMC Garden State 16
Northern California
AMC NewPark 12
Southern California
AMC Burbank 16 AMC Century City 15
Texas
AMC Deerbrook 24 
AMC Willowbrook 24 
Virginia
AMC Hampton Town Centre 24
If you don't live near one of the Dolby Digital Theaters then head to your regular theater and see Zootopia! It is so funny, so cute and so worth it!
If your kids love activity pages, here are some coloring pages of the characters. Simply click the picture and download the coloring pages of all the characters.
If you haven't seen Zootopia yet, go see it! If you have, I'd love to hear your opinion of the movie in the comments!
Like ZOOTOPIA on Facebook