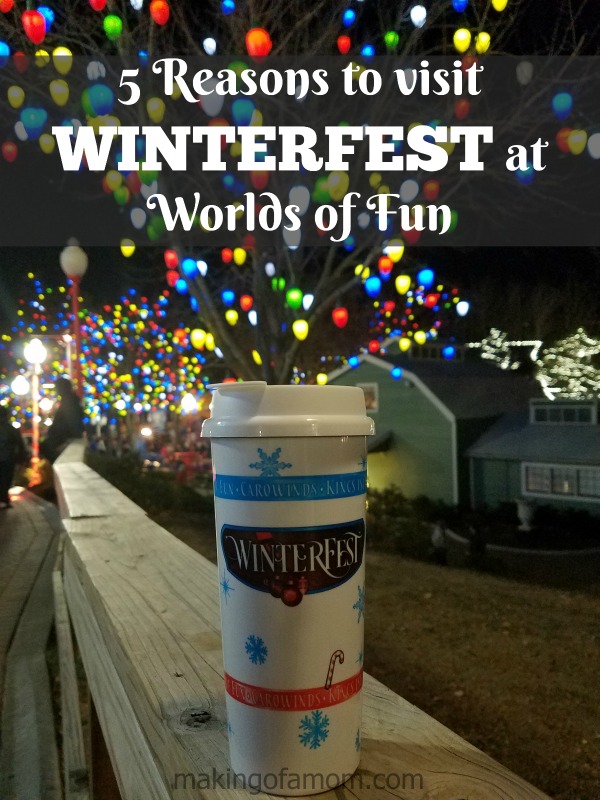 A new holiday festivity at Worlds of Fun in Kansas City, 
Winterfest,
is sure to be a new holiday tradition. My family was invited by Worlds of Fun to visit and join in the fun during this holiday season. We had only been to Worlds of Fun two times previously, and that was more than 3 years ago, so we were very excited. There is so much to do and experience, let me break it down for you with these 10 reasons to visit Winterfest at Worlds of Fun.
Lights
First of all, the park is all lit up. There is a giant beautiful Christmas tree welcoming you to Winterfest. Get there before 5:30pm to participate in the tree lighting ceremony with some jolly elves. The rest of the park is bright with brilliant lights. It's beautiful strolling along the sidewalks taking in all the beauty from the lights.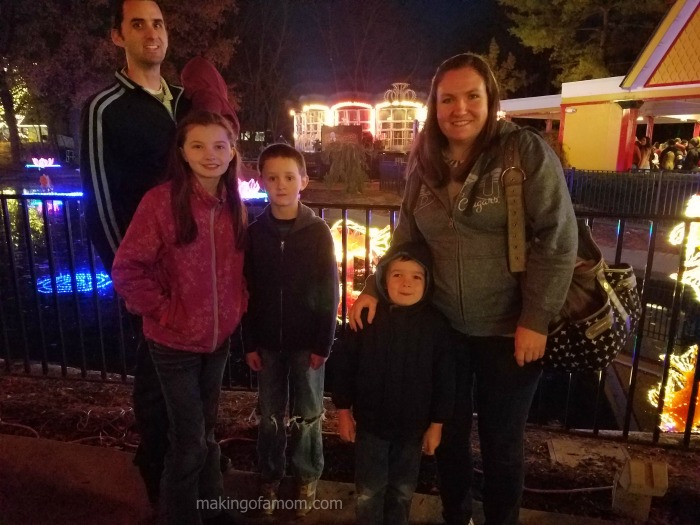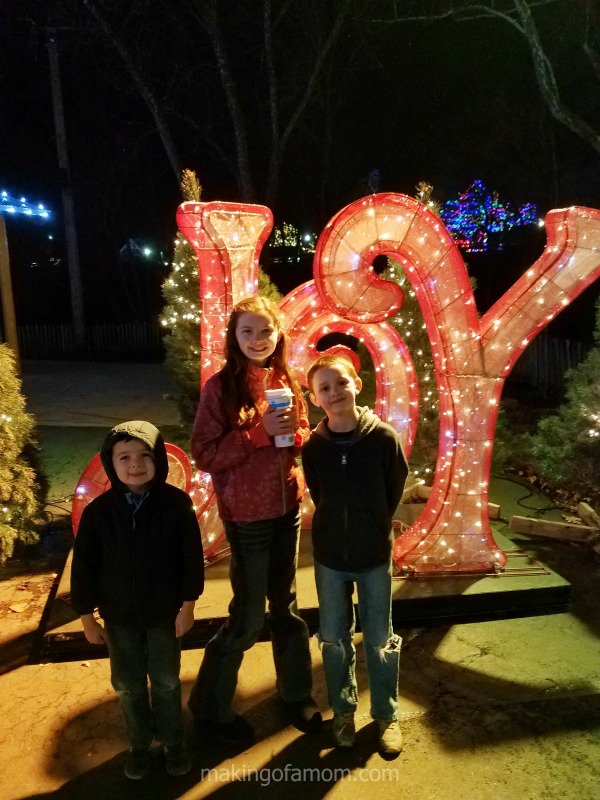 Rides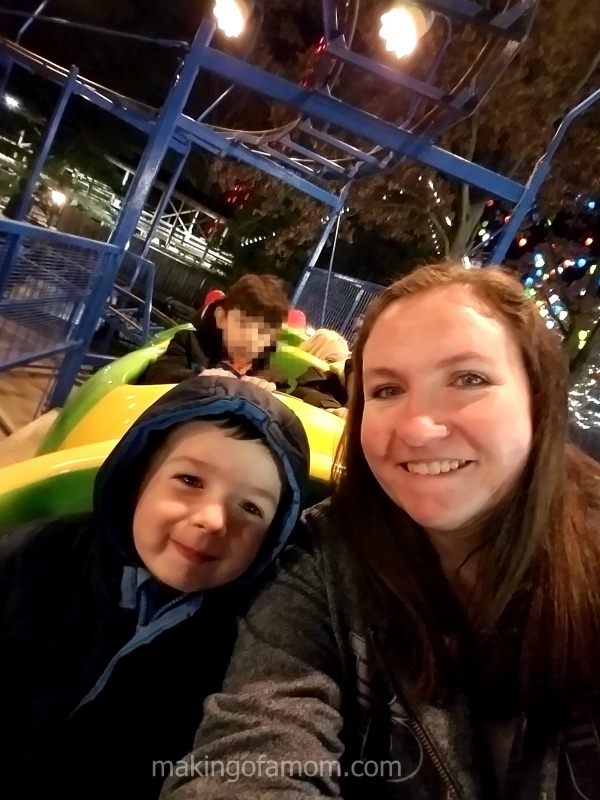 Obviously, right? Tons of the rides at the park are open, especially in Planet Snoopy. Just know that the train has been transformed into the Polar Express so that line gets crazy, go there first if you don't want to spend your whole night in line. Other than that ride, we were able to go on a ton of rides in a short period of time. Don't forget to get your picture with some of the Peanuts gang before you leave Planet Snoopy.
Activities
There are 10 different shows sprinkled throughout the park. They were really fun to watch as we were waiting in line, or walking from stop to stop. My favorite was the Nativity. I love that surround by the lights and fun of Christmas, there was a show dedicated to the real reason we celebrate Christmas. This really impressed me.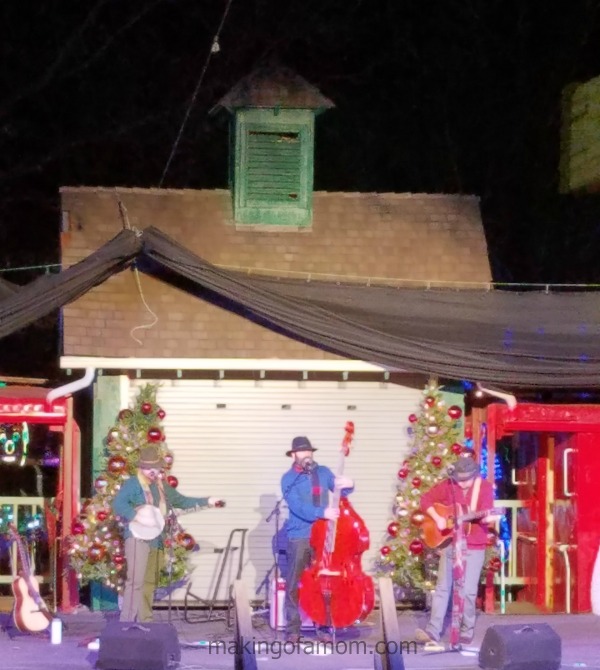 Want to hang out with Mrs. Claus? How about decorate cookies with her? Visit Mrs. Claus' kitchen and do just that. This is a crazy busy activity, so be prepared for a little wait, and you may have to decorate outside, but there are heat lamps and it was still awesome. Grab your 4 giant cookies, 4 colors of frosting and choose from beautiful sprinkles to decorate your cookies. You'll have a magical visit with Mrs. Claus at some point during your decorating so get your cameras ready.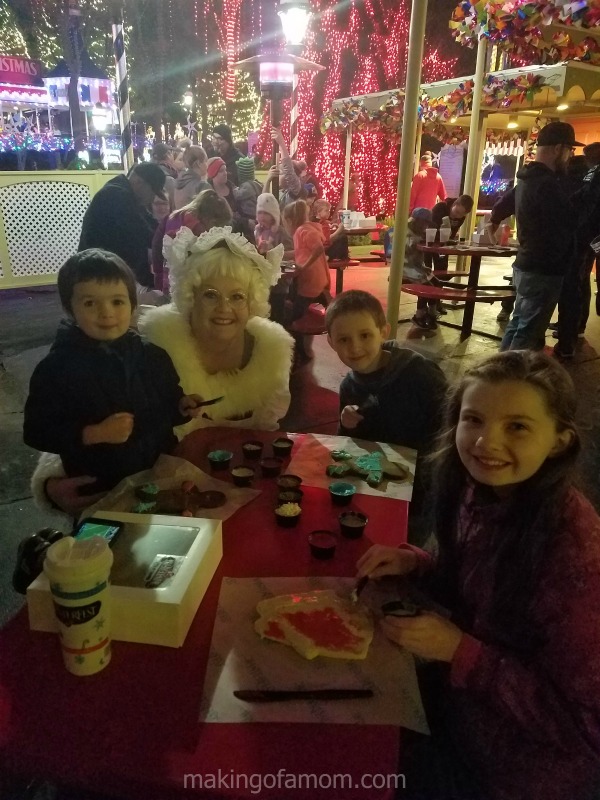 Oh and don't forget to play in the snow!!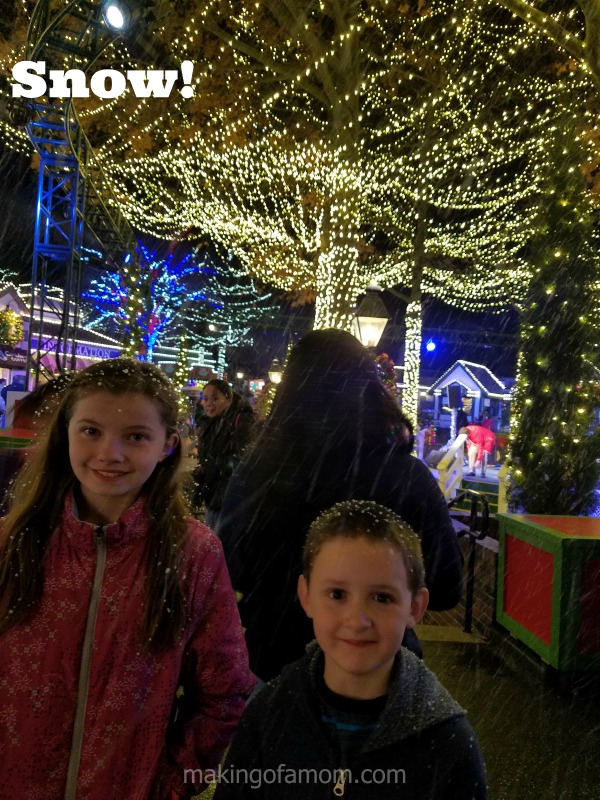 Shopping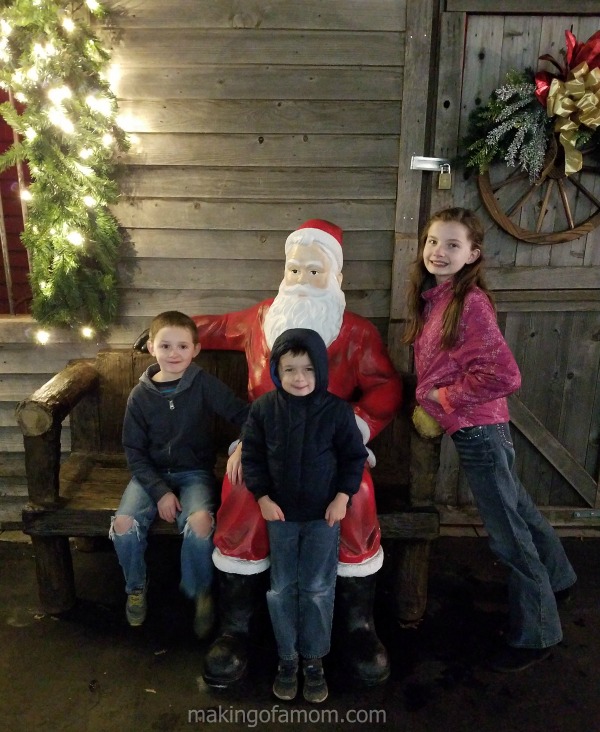 In addition to some of the park's gift shops being open, there are also over 30 local artisans selling their beautiful work. This is a great opportunity to get some unique gifts!
Food
Holiday treats abound at Winterfest! Beyond the sugar cookies and gingerbread cookies you can decorate with Mrs. Claus, there are also sweet potato nachos, funnel cakes and warm cookies. Oh, don't forget about getting a souvenir Cocoa mug that you can get free refills that day! If your sweet tooth needs a break there was plenty of "real" food like burgers, chicken and pizza. No reason to be hungry.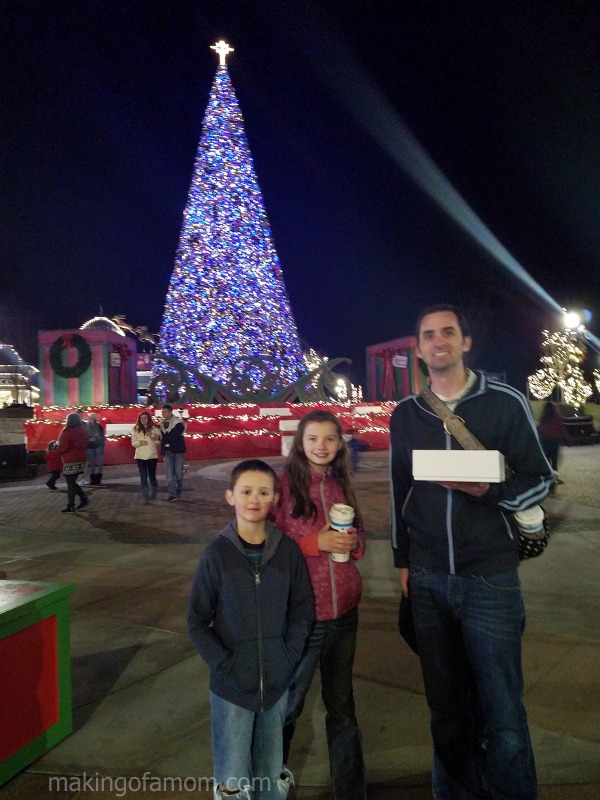 Overall, Winterfest was a blast. It's so much fun and we really recommend it. We are adding this to our holiday traditions list because we had so much fun. Though crowds were thick and the park is figuring out how to be efficient with running Winterfest (this is the first year, after all) we really had a great time. It's a special treat to enjoy an amusement park in the winter fully shining with lights and holiday spirit. Get yourself to
Winterfest select nights through December 30!