I received a variety of Whiffer Sniffers in exchange for this post, however all opinions are 100% my own.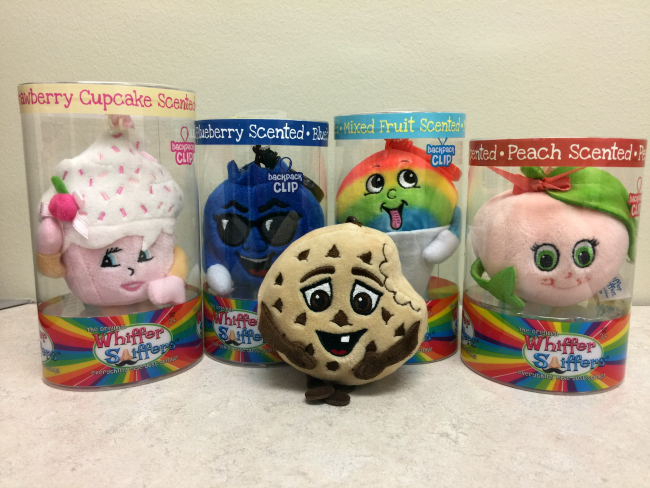 Being original is important for kids. That's why I was so excited to get the chance to review Whiffer Sniffers for my son. With Whiffer Sniffers, he can personalize his backpack with the look and scent that he wants! He can even switch out the clips each day if he wants! Does this sound like something your kids might want? Check out my review so you can see what I loved about my Whiffer Sniffers.
They Smell Good
Whiffer Sniffers smell so good! As soon as you open the package, you can smell the sweet scent of blueberries or the tasty scent of cookies. It's so fun to bury your nose in the plush clip-on.
They're Adorable
Whiffer Sniffers are also adorable. Each scent comes with a matching plush that looks like it smells. The blueberry plush smells like blueberry and the strawberry cupcake plush smells like strawberry. I love looking at these as much as I love smelling them because it's so fun to see all of the small details such as the small "bite" taken out of the cookie plush.
They're Easy to Clip
Whiffer Sniffers are easy to clip on to a backpack, which is definitely a great thing for parents. My son is in first grade and he can clip these on to his backpack all by himself. That means I don't have to stop what I'm doing to do it for him.
I absolutely love the selection of Whiffer Sniffers that I received. I know that as soon as my son has had the chance to try all of them, he'll be asking for more! They're cute, they smell amazingly good, and they're super easy to use. What's not to love?
You can purchase Whiffer Sniffers on their website!