Early in October I was blessed to be able to drive all over the state of Kansas with the Kansas Farm Bureau and the Kansas Soybean Commission. All expenses were covered but all opinions are my own.
I grew up in Southern California. I was very much a city girl with little exposure to the "country". When we moved to Kansas in 2007 it was a shock to my system. We lived in a tiny town of 12,000 in central Kansas and I basically hated everyday of my 4 years there. The people were wonderful, the town was quaint but the isolation from "civilization" was very hard on me. When we finally moved I was so relieved to be getting back into city living.
On the Farm Food Tour we visit this town I used to live. It was nostalgic and I only had happy memories. I realized how special of a place it was and the "isolation" was really a safety bubble in an ever increasing evil world. I missed that small town.
I tell you this story because in all my experience of living in the city and living in the country I never had any experiences with farms or learning where my food came from. I realized someone was growing my vegetables, fruit and meat but I never went beyond those thoughts. On the Kansas Farm Food tour I was able to learn the answers to some food questions I didn't even know had.
Here are some of the big lessons I learned driving across Kansas with 7 bloggers.
Family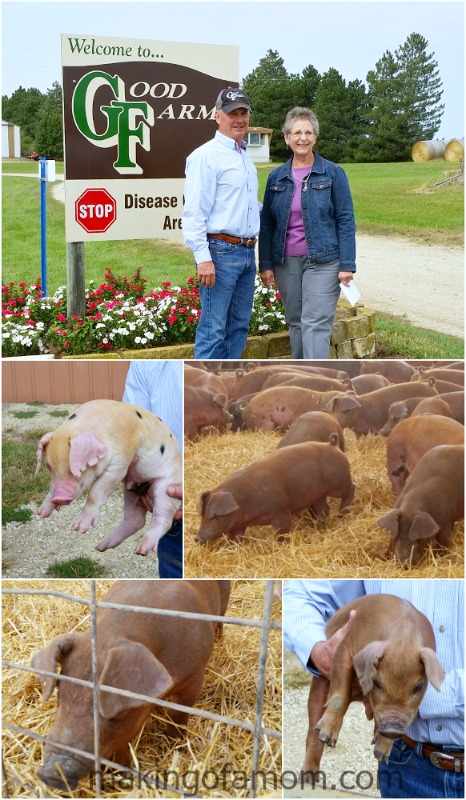 Kansas Farms are all about family.
The theme throughout all of the farms we visited was family. Each and everyone wanted to raise the best product they could because not only was it feeding our families (the consumer) but theirs.
This was the most special aspect of the entire tour for me. There was a focus on the family at every stop and it warmed my heart. I love these family farms!
Big Picture
Kansas Farmers see the big picture.
 My family doesn't eat all organic or all natural. We have meals we like and I buy the products required to make them. As previously mentioned, I hadn't ever thought much about food beyond the food groups and trying to get veggies in my kids.
When talking to the famers whether it was regarding GMO's or hormones in cows, they see a bigger picture, a greater good. Since I'm not involved in all of the hype over those topics I'm not very informed but it isn't easy to miss all of the negativity surrounding the topics. It was very informative hearing from the farmers themselves the bigger picture. What was equally interesting was hearing facts about how much trace (or lack there of) of these items are actually in the food we eat. I think, as in most things, the media has given the public some misinformation.
I'm not going to go into those topics because I'm certainly no expert, nor am I very passionate about it, but the conversations with the farmers made me feel like the way I feed my family is fine and that works for me. The end.
Passion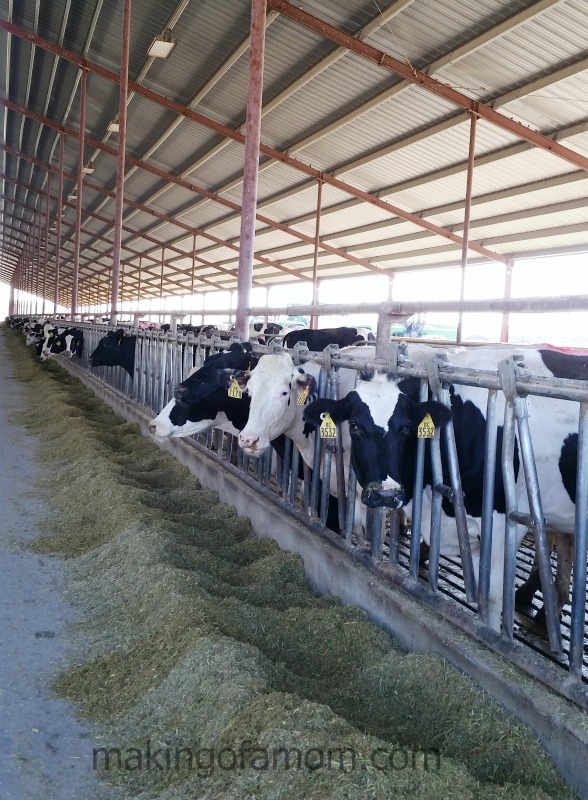 These farmers we visited were very
passionate
about their specialty. Whether it was basil, pigs, cows or crops, they were experts in their field and loved their farm.  These farmers, most multi-generations into farming, really care about serving the public well with their product.
I was especially impressed at the McCarty Dairy Farm. They are strict on cleanliness and the procedures with their production facility. They love their cows and treat them right. Their milk is tested 3 times before it hits the factory to be made into yogurt to make sure it is the highest quality.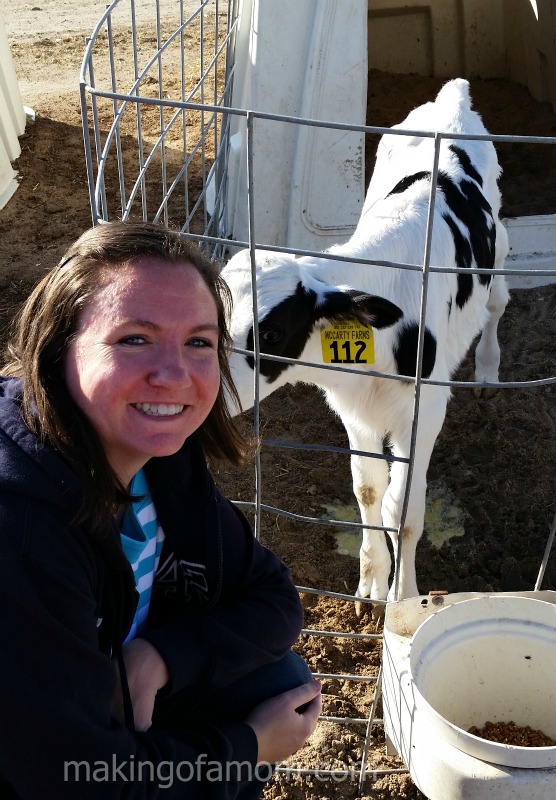 I loved touring the Dairy. The baby cows were so cute. They loved the attention we were giving them. The daily life of the cows at McCarty dairy was a happy one with plenty of time to roam and eat.
Sorguhm
Sorguhm, also called Milo, grows all over Kansas. When we lived in Kansas we would pass field upon field of Milo. I had no idea what's its purpose was, I just knew it was a beautiful crop.
On this trip I learned that Sorguhm is a grain that is naturally gluten free.  We visited Nu-Life Market which is a company that makes Sorghum products. We were able to sit down and have a meal with the CEO that contained Sorguhm. They produce Sorguhm as flour, pearled- similar to rice and popped like little pop corn. It was so much fun to eat it in those three different ways. They provided us samples of the flour and pearled Sorguhm and I'm very excited about trying it with my family.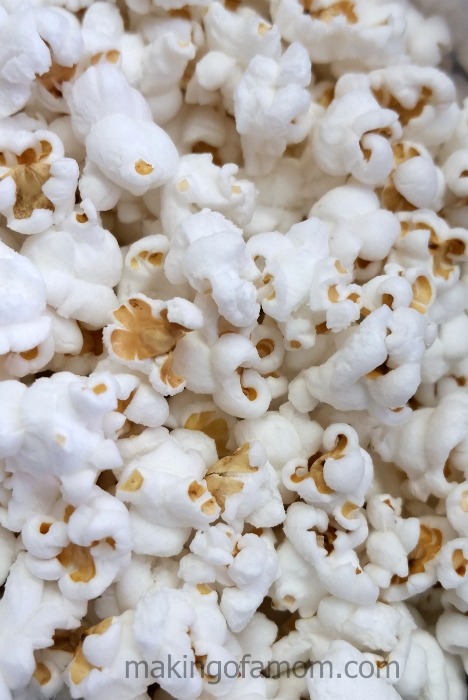 Nu-Life Market will also have a brownie mix made from the Sorguhm flour coming on the market in 2016. We got to preview that and had brownies for dessert. They were incredibly good and I can't wait to be able to purchase the mix. No one in my family is gluten free, but the brownies were dang good so I want to share that with my family and tell everyone I meet.
Appreciation
The biggest lesson learned for me on the plains of Kansas was appreciation for these farmers and the farmers around the world who provide the food my family eats. They work hard, almost non-stop. They don't get vacation and sick days. They push through to make sure the world gets fed and they love doing it.
I'm grateful that others are willing to work incredibly hard, long, continuous hours for my family so we can have good food; so we can go out to eat and get good food. To all the farmers across Kansas, especially the ones we visited a huge THANK YOU for your service, dedication and commitment to farming.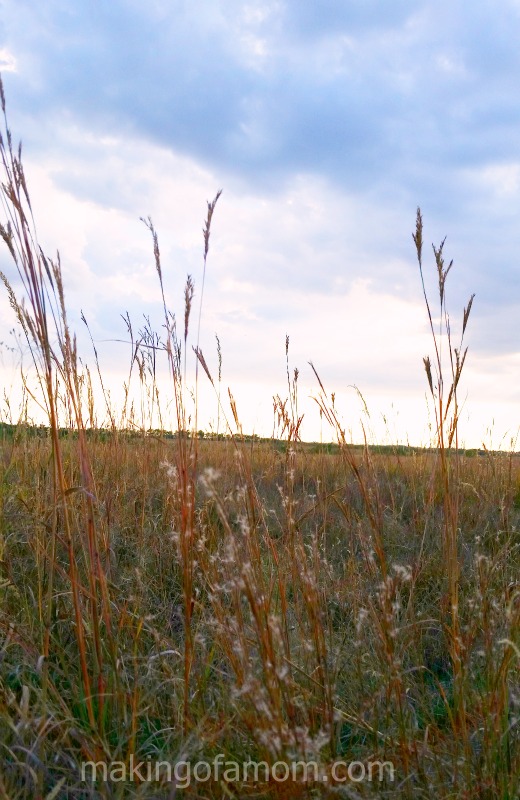 To learn more about some of the farms we visited, here are their websites:
Cal-Ann Farms (hydroponic basil farm)
Good Farms (Pig farm)