It's always fun to get together with friends and craft together, especially when it is so easy like this
DIY Tutu Wreath
. I purchased a Styrofoam wreath ( I think it was 8″) and then I picked out 3 colors or tulle (pink, purple and teal) and bought 2.5 yards of each. (If I did it again, I would get 2.75 yards of each) Then I found these huge flowers for 60% of at Michael's!
We folded and cut the tulle into strips that were about 2″ wide. Then we quadrupled the strips and looped them around the wreath. When you are finished all the tulle is packed in so tight it doesn't move. Then attach a giant flower with some hot glue and done. EASY!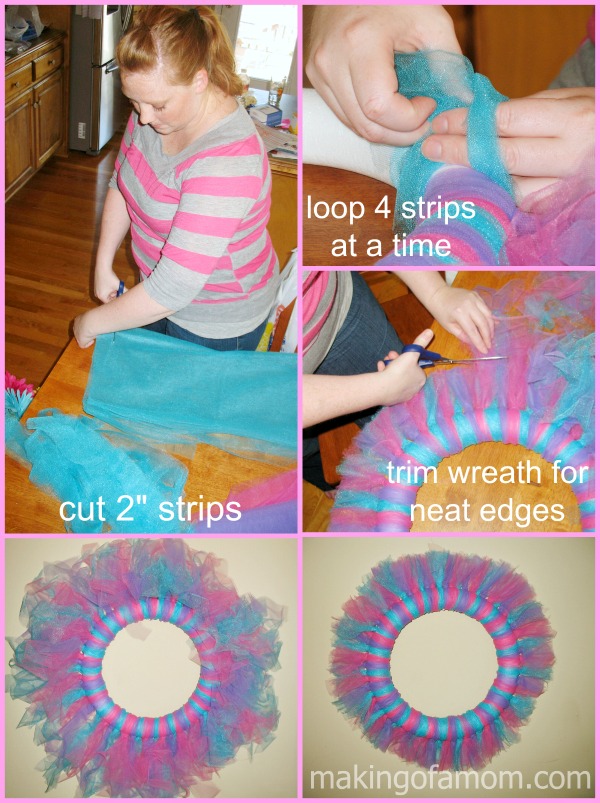 These colors are perfect for an Easter/Spring wreath. Change up the colors and make one for every holiday and season!