Thank you to Gerber for sponsoring today's post and inspiring my little one to eat healthy!
We all heard, and perhaps said to our children, "Don't play with your food!" Well, today I want to share a fun and educational
toddler snack game
using Gerber snacks so your little ones can play with their food and eat it too!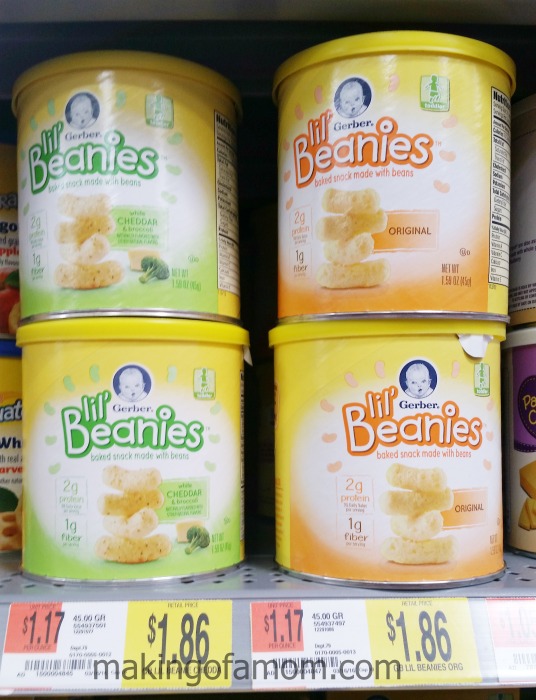 I'm always looking for yummy toddler snacks my little ones would enjoy. Snacks that would also be somewhere on the healthy spectrum. Of course my toddler wants to eat fruit snacks all day long, but that's not healthy. We reserve fruit snacks as a treat. Recently, on a shopping trip to Walmart I learned about a new snack, 
Lil' Beanies(TM)
, from Gerber. These baked snacks are made from navy beans- which have a mild taste. It makes these snack healthy and have great protein. They come in two flavors,
Original
and
White Cheddar and Broccoli
.
So what's the fun toddler snack game idea using these snacks? How about a game helping your little one learn how to count, learn his/her numbers and help with one-to-one correspondence. Check out this fun printable you can use for this game.
Simply 
print the game
 (there are two pages, it's 1-10). Put the pages and the container of snacks in front of your toddler explain the game. You might need to help them place the correct number of snacks inside each number square, depending on their age. They can go in order or you can ask them do to specific numbers. Any variation of the game will be so fun.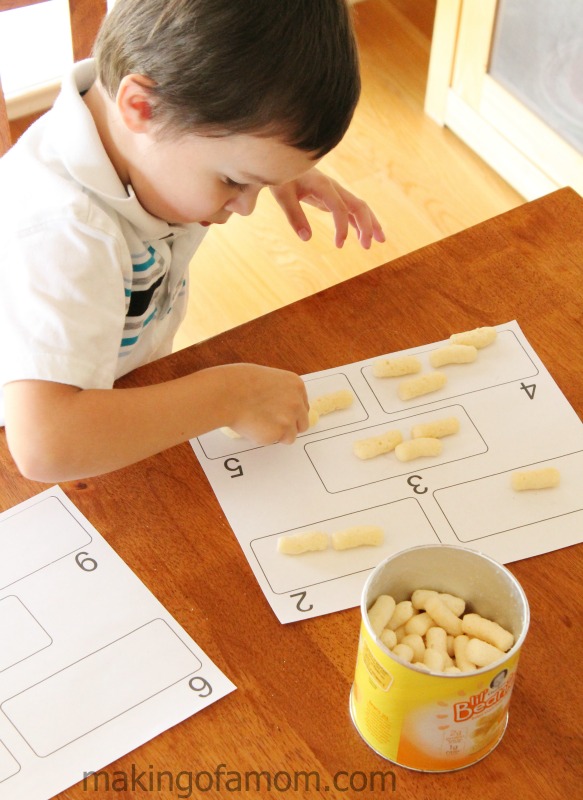 My 3 year old thought this was a really fun game. He was so excited to place the Lil' Beanies(TM) on each number and then count to make sure he got the right amount. When he got to the higher numbers he started biting the snacks in half to make sure the correct number would fit in the boxes.  After he had eaten a lot of the 
Lil' Beanies(TM)
he wanted to try the game with a new snack. I was thinking I should have laminated the game board to last longer. I'll do that with the next game I print so it stays nice and I can easily wipe it down.
So add
Lil' Beanies(TM)
 to your Walmart shopping list so you can try this game with your toddler.
Do you think your toddler would enjoy a snack counting game? Which flavor are you most excited to try?