This post has been sponsored by Cars.com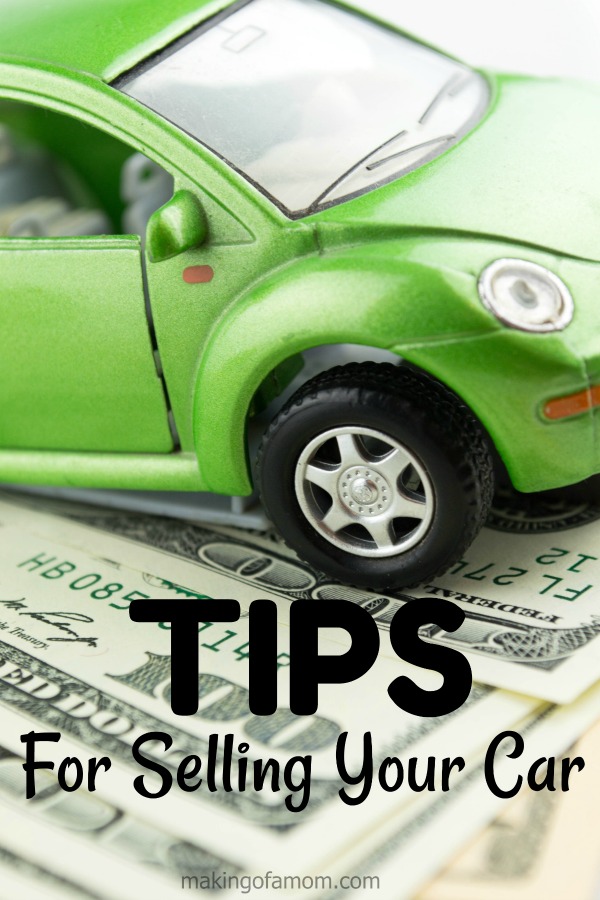 If you are thinking about selling your car it may seem overwhelming, especially if you have never done it before. Selling your car doesn't have to be a scary endeavor. With the right knowledge, you can prepare your car before you sell. This will help you get the most money for your car with a straightforward transaction. Here are some tips for selling your car.
#1. Find out how much your car is worth
It is pretty easy to find out the worth of your car online. With websites like Kelly Blue Book, Black Book from Cars.com, and Auto Trader, you can search for your make and model. This will help you decide on a fair price to sell your car for. You should be willing to go lower though, so price your car accordingly the first time. It's rare someone pays asking price for a vehicle, especially through a private sale.
#2. Be sure you have all of your paperwork in order
Before you start to sell your vehicle gather the paperwork you will need. These include the title to your vehicle, any maintenance or warranty papers and a bill of sale. If you don't know what you need to include in the bill of sales, look online for examples to help. Having all of this on hand right from the start can help you sell your car a lot easier.
#3. Prepare your car
It is very important to have your car in the best possible condition in preparation to sell. This means to clean out all of your personal items, trash, glove box etc. Wash your car, vacuum the inside, scrub the rims and tires, clean the windows and make your car shine. It will take some time to do all this, but the end result will be worth it.
#4. Take amazing photos
Photos are the bait that draws in potential customers. You have to take many different photos in a variety of angles inside and out. Use the best camera you have available to use and take advantage of the natural light outside. If you are a horrible picture taker, have a friend come help you with this process. The pictures are what will sell the vehicle, especially if you're selling online.
#5. Decide where you want to sell your car and advertise
You can sell your car on different websites. You can sell locally or even out of state. Be as open and honest with your description of your vehicle and include the information needed to buy a car. Honesty is always the best policy when selling a vehicle.
Selling your car can be an easy venture with the right information and the right preparation. If you don't understand something about the vehicle selling process, look it up online or ask someone you know before you proceed. Cars.com has a whole section on How To Sell a Car. Of course, after this transaction, you'll have a lot more experience when selling your next car.