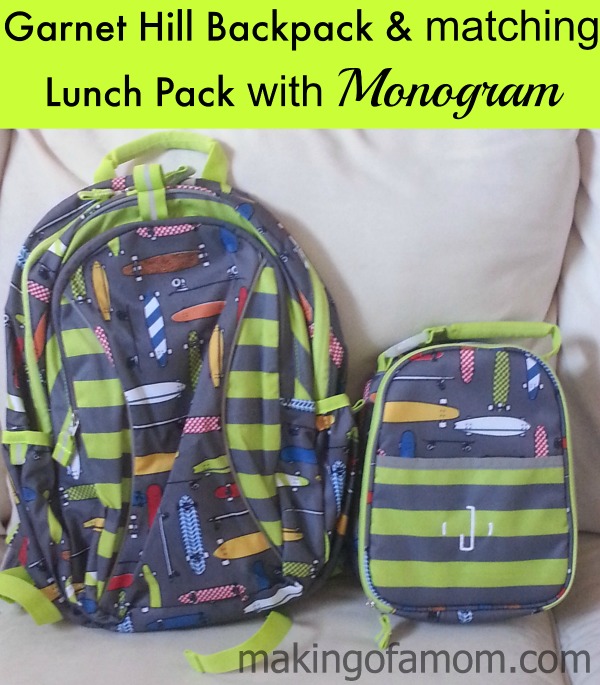 This year I have a Kindergartener heading off to school. It is an exciting time for him. He has been really nervous about it and not sure he wanted to go, but I knew with the right backpack and lunch pack that he would be excited to show them off to his new friends. Garnet Hill came through for him with an incredible new backpack and lunch pack. As I was on the Garnet Hill site letting him choose the backpack he wanted, I started thinking about all the things you need to consider when choosing the perfect backpack.
Size– If you child is going into preschool then it would probably be a great idea to get a smaller backpack to accommodate their small size. This "junior" backpack will also be appropriate for Kindergarten. If you have older children, then get a full size backpack that can accommodate all of their books, folders, lunch and everything else they need to carry.
Straps– This is definitely an important art of the backpack to consider. Ergonomic straps will help the backpack feel comfortable on your child's shoulders. Backpacks have potential to be heavy so great straps will help you child carry such a heavy load.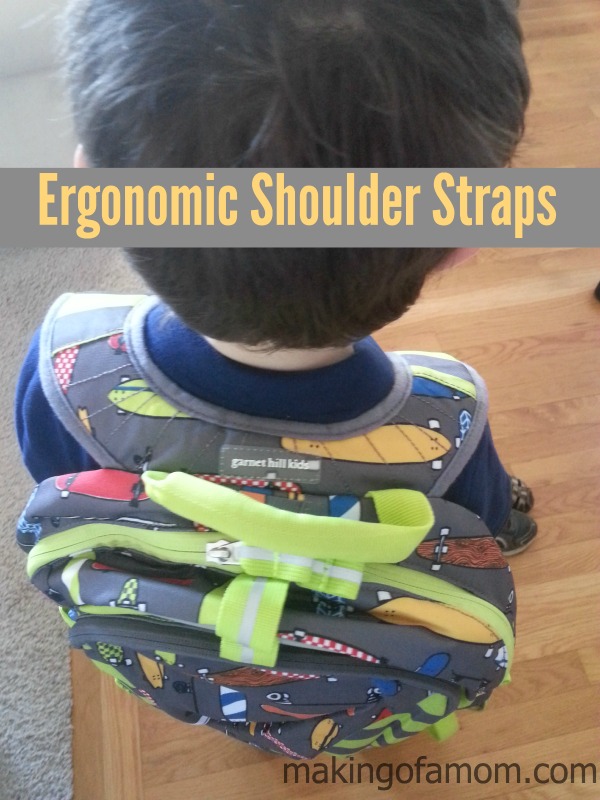 Storage– Similar to size comes storage. In my experience having several pockets help creates organization. We have one specific pocket that always carries my kids' lunch. Another pocket that holds their homework folder and any other papers they may be bringing home. Smaller pockets are good for holding money, or items they are bringing for a special purpose. With many pockets your child can be completely organized with all things going to and from school.
Durability– For me it is important to get backpacks that will last several years. Garnet Hill backpacks have a water-repellent finish. This skateboard backpack is made from a rugged 600-denier material with sturdy 1200-denier bottom. This backpack was built to last!
Design– Let you child's personality shine through with the patterns and colors of their backpack. My son chose this skateboard backpack. He thought the bright colors were fun and the skateboards were "cool". At Garnet Hill you can also personalize your backpack and lunch packs with an embroidered name or monogram. We got a 'J' on his lunch pack.
The beginning of the school year is a lot of fun with the excitement of new teachers and friends. Keep the excitement going with a brand new, sturdy backpack. Garnet Hill has a variety of designs to choose from. They also carry matching lunch packs, which you will get for FREE with a backpack purchase through September 9. Get them personalized for an extra special touch.
Giveaway Time
Garnet Hill has offered one lucky winner their choice of backpack with matching lunch pack. They will also monogram it for you! This giveaway is open to US residents ages 18+. Winner will be verified, emailed and have 48 hours to claim prize or a new winner will be chosen.
Giveaway will run from August 13 – 20. Good luck!