I love talking to directors because they are such creative people. They view the world in a way that is different from most of us and are able to take that view and create a fictional story that almost seems real.
Don Hall and Chris Williams are the directors of Big Hero 6. The whole project started from Hall finishing up Winnie the Pooh and needing another project. Since he has a love for animation and Marvel he started doing some research and discovered Big Hero 6. The story line was emotional, funny and everything a good Disney movie is made of so he pitched the idea to John Lasseter and it got the big green light!
Most people's favorite character in the film is Baymax. Hall said that he didn't intend to make such a big character out of Baymax, that it isn't something you can predict, but he thinks it's really cool to have contributed a character to the Disney legacy, one that will outlive him.
In order to correctly capture Hiro's grief and reaction to the loss of his brother Hall and Williams brought in a child psychologist to speak with them about the stages of grief and how to respond to that grief in children. A lot of the things she told them, they were already doing so they felt validated in their approach in the movie. I love that this story line is a relatable and empathetic one. We all have experienced loss and can empathize with Hiro and his feelings. It makes this real for all of us.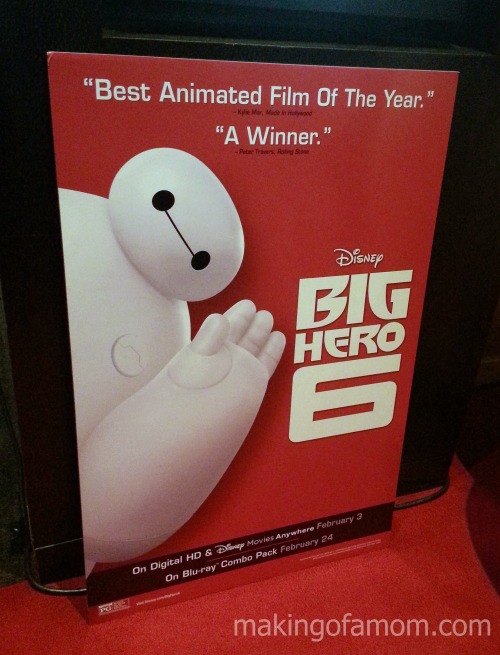 Hall and Williams shared a fun story about including Stan Lee in the film. He was always planned to be in the portrait at Fred's house, but the scene after the credits was a very late add-on. They were out of money and out of team members, but realized, in true Marvel fashion, that they needed an Easter egg at the end of the movie. After having a couple of "car washes" and scraping up a couple of team members they were able to add in the scene with Stan Lee. They said it was so amazing to meet him, even if it was just for a few minutes. They also managed to keep it a surprise from the majority of the Big Hero 6 team!
Though the film comes from a Marvel comic, it didn't have to fit within that world. It could be set apart and have its own world. That was the birth of San Fransokyo. Since the comic is about a Japanese super hero team they wanted to combine a recognizable place like San Francisco and add in the Japanese aesthetic. I really like what Chris Williams said about it:
I think for our Boss John Lasseter, world building is really important. Part of the experience for the audience is being told a great story but another part is being taken to a world where you've never been, and it's been a big part of Disney history as well. And so we love that idea of creating a world that is unique that the audience would love to go to and I think, I hope we achieved it with, San Fransokyo.
I can imagine it is special to be so heavily involved in a project that is beloved by millions, enough so that it is nominated for big awards. All Hall and Williams could express about it was gratitude. Hall said:
It just reaches back into those Childhood loves,I mean, it sounds trite but it is sort of a dream come true, to be able to do a movie like this, and then to have it be recognized by people. I mean, that's sort of the icing on the cake.
Williams said:
It's not process, it's not Don and I and a Crew that works with us. We work with hundreds of really talented Artists who are so invested and they give everything they have, and they give years of their creative lives to this one thing. And so we achieved it with them and I'm really proud of what ultimately came together.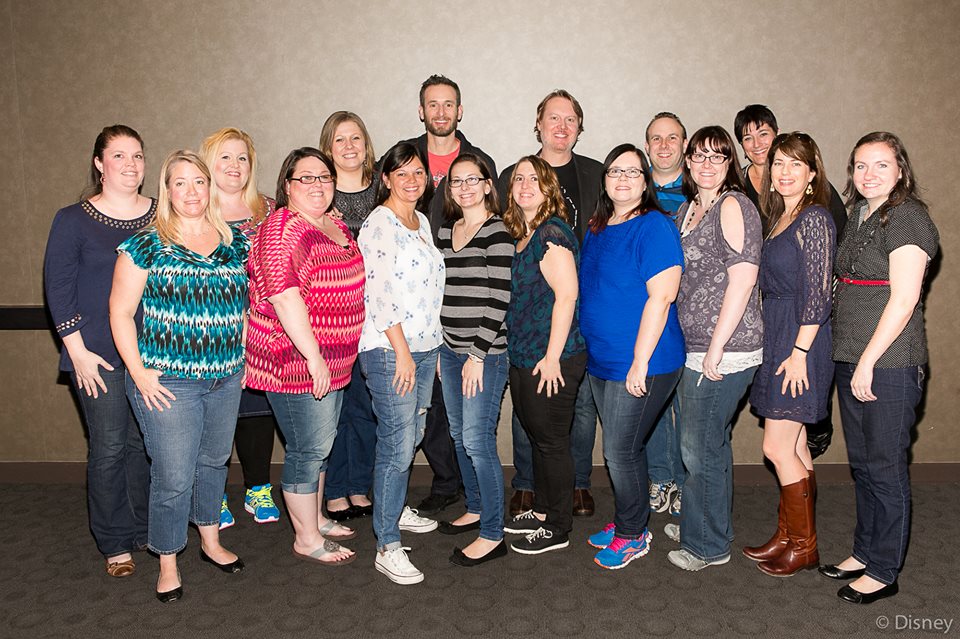 Big Hero 6 is already available on Disney Movies Anywhere and is coming to Blu-ray combo pack on February 24.
Read about my other #McFarlandUSAEvent adventures from this trip to LA.