Thanks to Groupon Coupon for sponsoring this discussion. All opinions are my own.
As I look around my home I realize we are swimming in "stuff". I'm not very good at decluttering and so it seems there are little piles of things here and there. As the gift giving season approaches the thought of adding to my stuff makes me sick. For this reason, this year I want our gifts to be experiences. I will let each member of my family choose an "experience" or activity they want to do with the family. When the activity is over we will be left with happy family memories. I think the gift of happy memories is a more meaningful gift than any toy I can give my kids.
As I casually ask my kids what experiences they might want to have for Christmas, I find myself searching the internet and Groupon Coupons for deals on these potential gifts. I know the happiest thing I can give myself for Christmas is a night off from cooking so I'm checking out the Restaurant category on Groupon Coupons to try and get us a deal for a nice meal.
My kids have talked about visiting Silver Dollar City, a theme park a couple hours away in Branson, MO. There are always fun vacation packages to Branson, so the travel section of Groupon Coupons will be my friend. Since that is a large gift, it would be gifted to all my kids.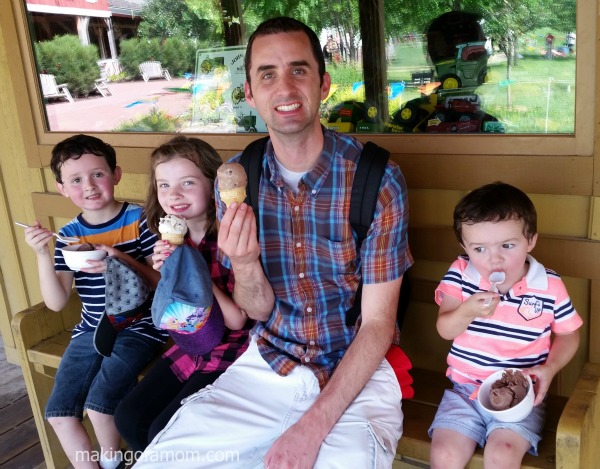 We also have some fun local attractions that are free or cheap that my kids might want to attend. The Kansas City Zoo is always fun. The Deanna Rose Farmstead is one of our favorite activities, getting ice cream cones is a tradition! Simple ways to be together is the goal and these local, fun things certainly fit that goal.
My husband is big into movies. There are some great movies coming out in the next couple of months. If he choses for the family to go to a movie together as his experiences, I'm fully prepared with an awesome Fandango deal.
Whether you are shopping for experiences, travel, toys, food, home decor, or anything else Groupon Coupons has you covered!
What gifts are you shopping for this season?