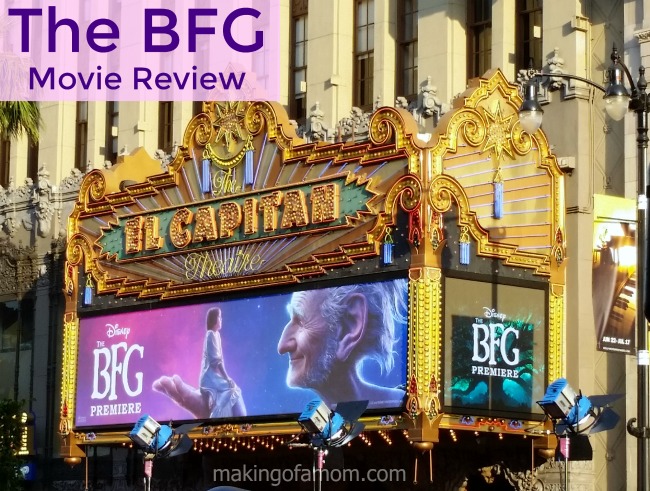 The BFG is in theaters now! I have had such a fun time reliving all of
The BFG Event
interviews and stories. Now I get to share with you my The BFG movie review.
When I got invited to The BFG red carpet premiere, I hadn't ever read the book. I'm not sure how this escaped me in my childhood, but it had. Luckily, The BFG is my daughter's favorite book so she owns it. I promptly borrowed it and read it. To be honest, it was a hard read. The giants speak a language that is incredibly difficult to read. I have heard some friends say they listened to the audio version and really enjoyed it. I imagine that would be easier to follow. Since I had read the book I then started feeling conflicted on if I was going to care if the movie strayed from the book or not.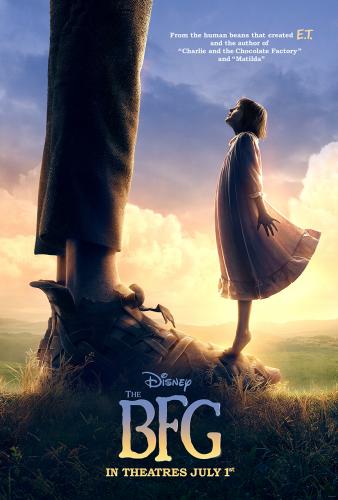 On this trip we were able to see the movie twice.  The first time I saw it I wasn't sure what I thought of it. I thought the film itself was beautiful and really does take you to a magical far off place. I enjoyed that it was in 3D, where normally I avoid 3D movies like the plague. They didn't try to be gimmicky with it being 3D. Nothing pops out at your or flies at your face. None of the annoying things that are apart of typical 3D movies happen in The BFG. Having it vein 3D made it so easy to become completely encapsulated in the film, to feel like you were in it too.
The second time I saw the film was at the premiere with the creators. There is something very magical about that experience. I don't know if it was the people I was with, or that I had previously seen the film so everything could sink in and I could get used to the parts that strayed from the book, but I really enjoyed The BFG a lot more the second time around.
The film itself is very innocent. Such a beautiful storyline that seems like a simpler time. The villains in The BFG are the other giants that live with The BFG. The BFG himself, although a giant by human standards, is a runt in giant standards only standing at 24 feet tall. The other giants in Giant Country are all 50 feet. Before he is the "runt" he is also the brunt of their cruelty. This isolates him. BFG meets Sophie, who is an orphan and, therefore, also an isolated person. Together their friendship grows and strengthens their courage as well. Making a great team they are able to hatch plan to fix their situation.
This film is perfect for families. It's so fun for children to have a favorite book brought to life on the big screen. My kids are counting down 'til we see it. The movie is funny and sentimental. There isn't any bad language, just weird giant language. It's completely clean and perfect for families with children of all ages.
Now, to get your kids excited, or as a fun family activity related to the film here are so great activity pages. There are coloring sheets, a maze and a word search using giant language (this will also help you translate what they are saying). Click the pictures or the links to download the pictures and print at home.
I'm so excited that The BFG is in theaters NOW! I'd love to know what you think about it, who you saw it with and what your kids thought of it!