I have a 3 year old son that likes to bang and build, take things apart and put them back together. He is an engineer, just like his daddy! With all those character traits it made the Take Apart Helicopter the perfect toy for him!
The Take Apart Helicopter is from the construction sets series of toys from Educational Toys Planet. This toy comes with 20 pieces and a screw driver that enables you to take the helicopter apart and build itagain. My son was in heaven having a real helicopter to build. My daughter had a fun time helping him figure out which pieces went where, and tightening the screws when he needed help. I love that my kids could play together with this toy.
As soon as the helicopter was built they immediately started their imaginative play together. My daughter grabbed a box and turned it into a rocket ship for her doll so they would each have a toy to fly together. I love how this has inspired a fun "flying game" for my kiddos. We do wish that the screw driver could somehow attach to the helicopter because we have misplaced it a few times, but all in all this is an amazing toy!! I can't say enough positive things about this toy, we love it so much!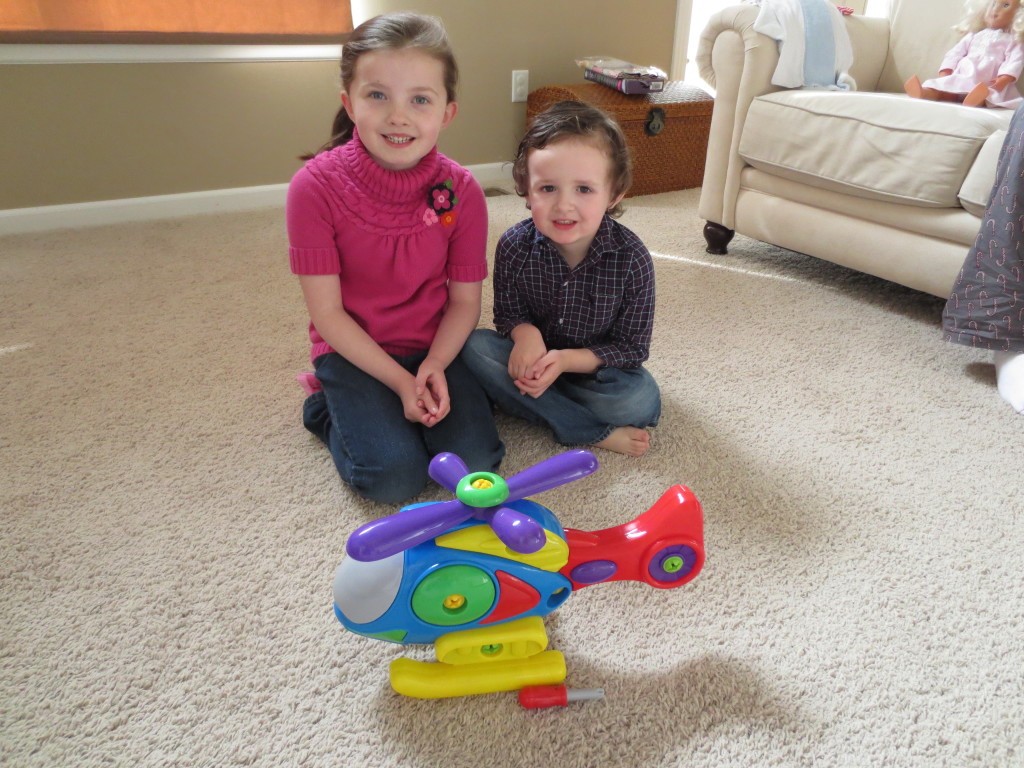 Educational Toys Planet has the most amazing toy selection I have ever seen. I love how they have some many categories of toys for boys and girls and all different age groups. There are several sets that I want to get for my kids. I love that they are hands on, educational and inspire their imaginations. So often my kids want to play on the iPhone with mind numbing games. It is so refreshing to have this fun toy that is a little bit of a challenge to figure out and requires your brain to work! Check out the fun selection of toys at Educational Toy Planet.
Disclaimer: I received the mentioned product free for review purposes. All opinions expressed are my own. Your opinion may differ.