This shop has been compensated by Collective Bias, Inc. and its advertiser. All opinions are mine alone. #AvengersUnite #CollectiveBias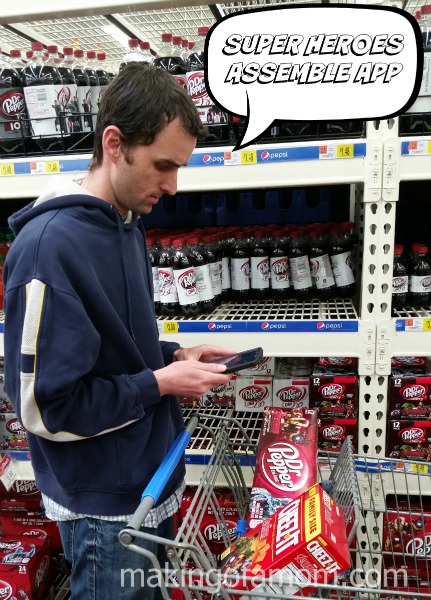 I've always been a big super hero fan. When I was younger I would read comics and watch all the super hero cartoons. As I grew up I always keep myself in the super hero "loop". I have loved all the movies and the super hero universe that Marvel has created and continues to expand. I look forward to these movies so much! Whenever there is a super hero app available, you bet I'm downloading it.
Recently I learned about the Super Heroes Assemble app. With the app you can turn your phone into a portal to exclusive Marvel's Avengers: Age of Ultron content.  You can gain access when you go to Walmart, scan select products and display posters featuring The Avengers and unlock new features in the app.
You can purchase select Avenger's products from Kellogg's, Dr. Pepper, Cheeze-It and Doritos. I couldn't wait until I brought the snacks home, I had to scan right in the store!
Here is a break down of each section of the app. Get the app from iTunes and the Google Play store.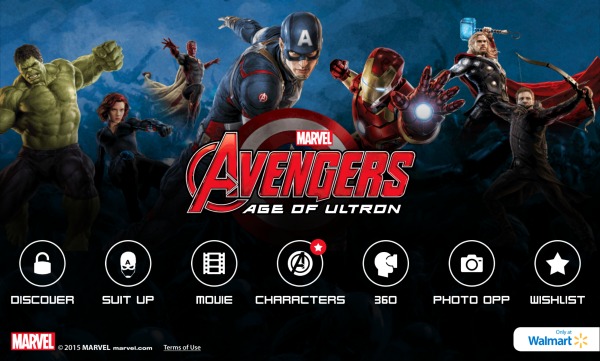 DISCOVER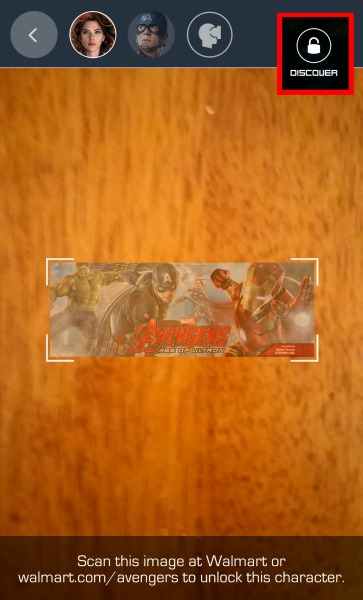 Use the Discover option to go around and scan Avengers displays at Walmart and walmart.com/avengers to unlock cool features in the app. When you find Avengers displays, line up the display and the picture in the app; once the two pictures line up you will get a congratulations popup like this.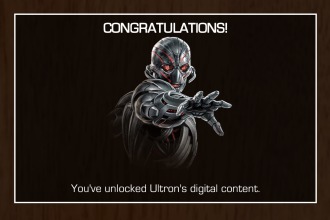 As you unlock more characters you get access to more in the next section, so let's "Suit Up"
SUIT UP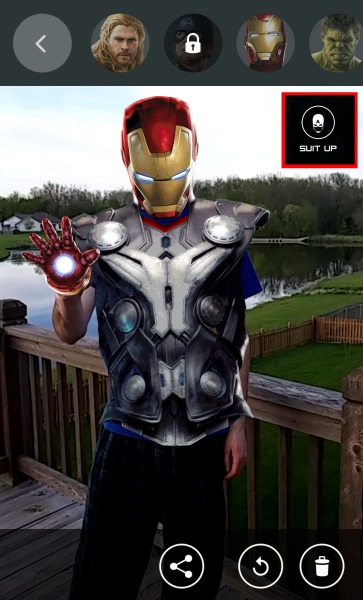 The first step in the Suit Up process is to take a selfie or take a picture of someone and then you can start adding Super features. I put on Thor's Armor, and Iron Man's helmet and glove. There are features you can add from all The Avengers but you will have to unlock them first.
MOVIE
In this section you can check out the latest trailers, videos and pictures from Marvel's Avenger: Age of Ultron.
CHARACTERS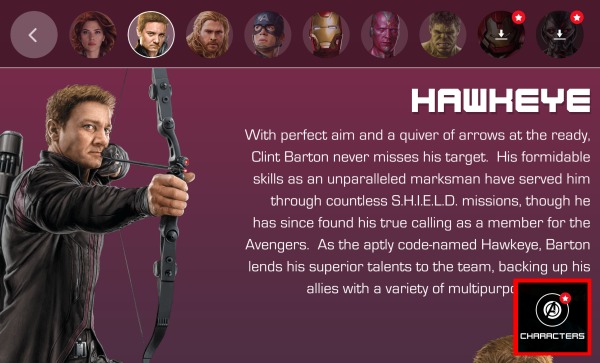 Read character profiles and find out all about your favorite heroes. You can also jump straight to a Photo Opp or Suit Up as that character from here. Tap a character head shot at the top of the screen and download the content for that character.
360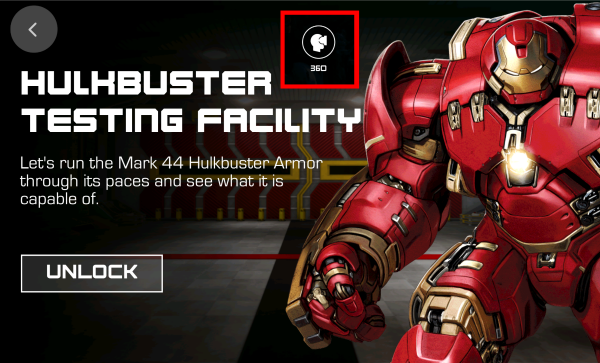 Check out the Hulkbuster Testing Facility where you can explore a 3D world in the Hulkbuster suit. You will need to find a box of the Kellogg's Avenger Fruit snacks to unlock this part of the app.
PHOTO OPP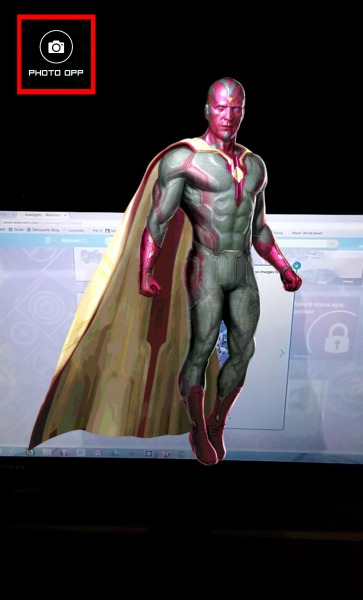 When you find the Doritos Avengers Display, line up the pictures and the character will appear on your screen and you can take a picture of them.
WISHLIST
Create a list of the Avenger gear ou want to get at Wal-Mart
BONUS: Starting 4/30 scan any 12 packs of Dr. Peppers Avengers or scan the in-store signage to unlock a digital comic book. This exciting comic book is brought to you by Dr. Pepper!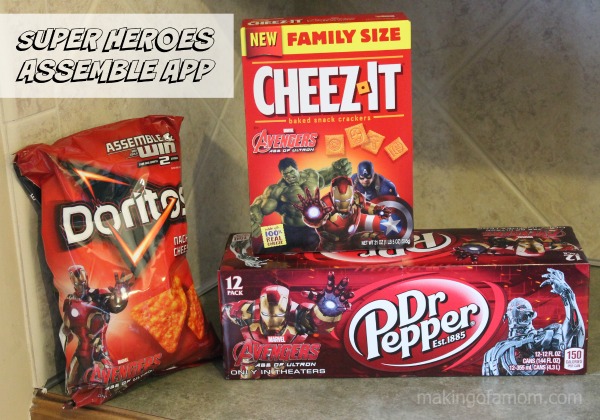 Which Avenger do you want to "Suit up" as? Tell me your favorite!