This post was sponsored by Landscape Structures as part of an Influencer Activation for Influence Central and all opinions expressed in my post are my own.
To help fight summer boredom we have started summer park exploring. We have lived in this house for almost eight years and have become pretty familiar with the parks around us, however, we haven't really stepped much out of our little sphere of the world we live in to explore parks beyond. Here are my tips to find a great park for your summer park exploring.
Landscape Structures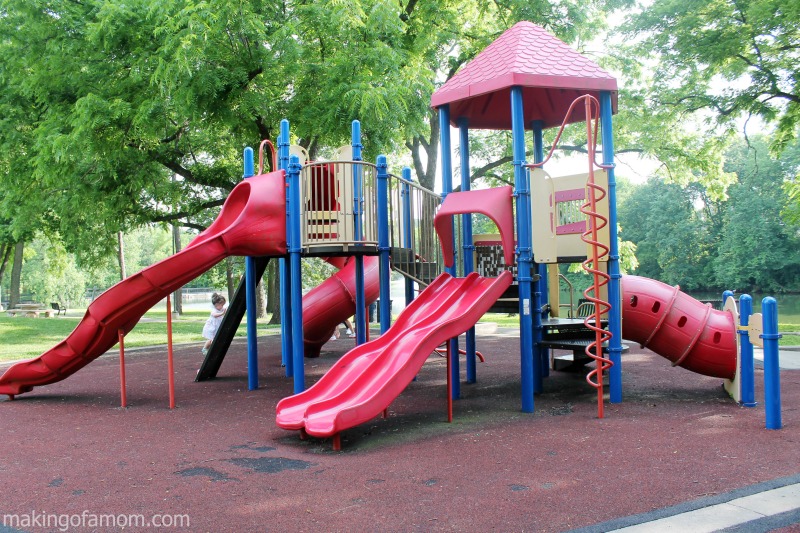 Recently, we spent the day celebrating my son's birthday and we ended the day by visiting a new-to-us park. I found this park by visiting the
Landscape Structures
website to find parks near us with their play equipment. The thing I love about Landscape Structures parks is that I know, even without having previously been to the park, that it will have play structures that fit the needs of each of my kids. Landscape Structures designs parks for children of all ability levels so I don't need to stress about my two year old who wants to just run free. She will find plenty of fun things to play on and a few things that offer her a little bit of a challenge. I also know that my older kids will find parts of the park that are fun for them and more challenging. I love to have one park that fits each of my children's abilities. I love the freedom of play that Landscape Structures offers.

Another things I have noticed at the several Landscape Structures parks I have been to in my area is that they have features that allow for discovery and creative play. At this particular park there was an art type feature that my oldest daughter loved. Any park that lets her be an artist is her new favorite park. Check out her little creation.
Google It
One Saturday a few weeks ago we decided to "park hop" to several new-to-us parks. I decided to turn on the location on my phone and Google parks around us. We had a fun time exploring new parks. Of course finding parks this meant there were hits and some were misses. When I step away from a Landscape Structure parks, it is kind of a gamble about the ability level the park was intended for. It was still a fun day and we were able to find a couple really great parks we definitely want to visit again.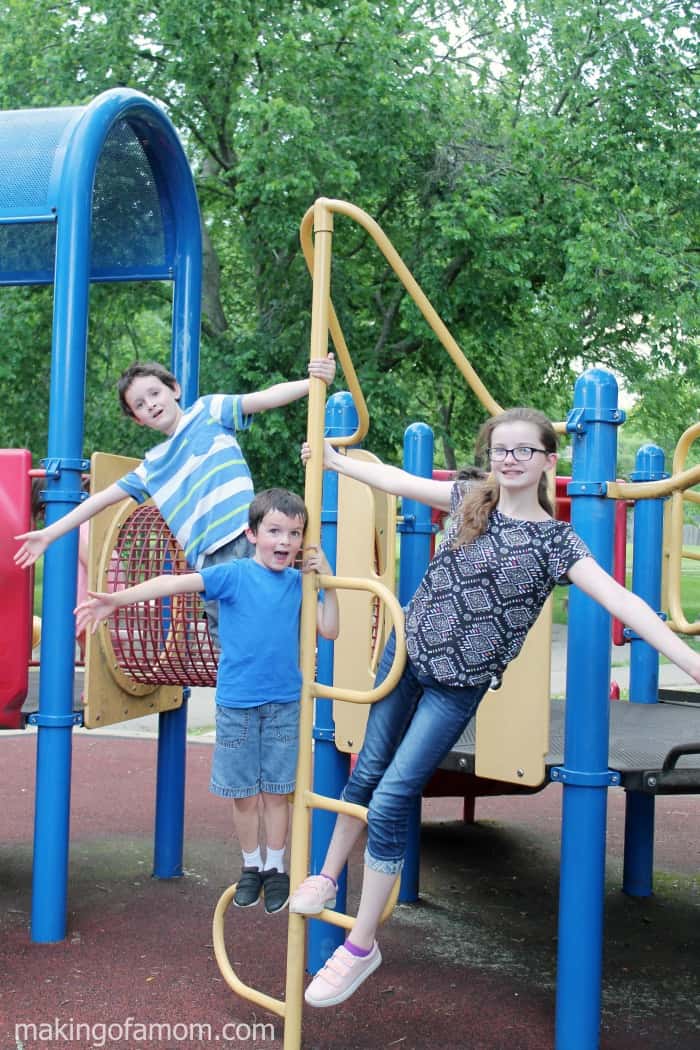 Word of Mouth
Word of mouth recommendations from friends seem to usually be best because one of the people has experience with the park and is able to answer all the questions of the inquiring person. When we first moved here we kept hearing about a park that was supposedly incredible. It took seven years but we finally visited it on our "park hop" day. I'm glad we waited because it turns out the park (which was previously really old and wearing down) had just be freshened up with new play equipment and structures. It indeed was an amazing park.
Another way to get word of mouth recommendations is to strike up a conversation with a parent of a child at the park you are visiting. Maybe they are local to the area and know about more parks around. It seems like whenever I'm at a park with my kids I end up speaking to at least one other Mom. This is a great time to ask their recommendation.
Review Sites
Search parks in review sites like Trip Advisor. Here you get the benefit of reading people's opinions, which is basically like a word of mouth recommendation. People love to write reviews of things they love and things they hate, so you'll definitely find out if a certain park would be a good visit or not.
No matter how you find the parks you visit, have a fun time. Here is a little video we compiled of our visit to Landscape Structures park for my son's birthday.