I received a product for review purposes. All opinions are my own.

My kids love bath time so I don't really need to bribe them with anything to get in the bath. Of course, new bath toys are always fun and help the situation. I received this Bathtub Ball Track from HABA Toys and my kids are so excited to play with it!
Today I was setting it up so it would be ready to go for bath time. I tried to be sneaky and distract my toddler while I was setting it up so he would have a surprise tonight in the tub. My plan failed and he walked in on my setting it up. He then decided to climb into the tub and let play time begin immediately.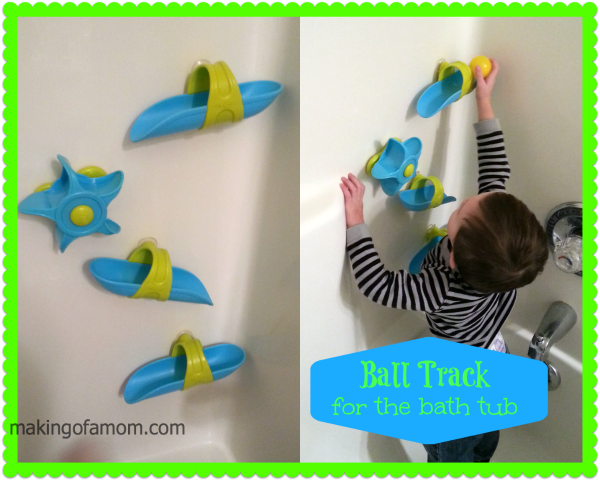 Setting up is as easy and wetting the suction cups and placing them on your bathtub wall. With trial and error your track will get the ball from the top to the bottom. The track comes with 3 track pieces, 1 spinner, 1 ball and 1 scoop. The track is great for water or the ball. Both with soar down the track and be tons of fun for your kids.
You can purchase the ball track right from the HABA site for $24.99.