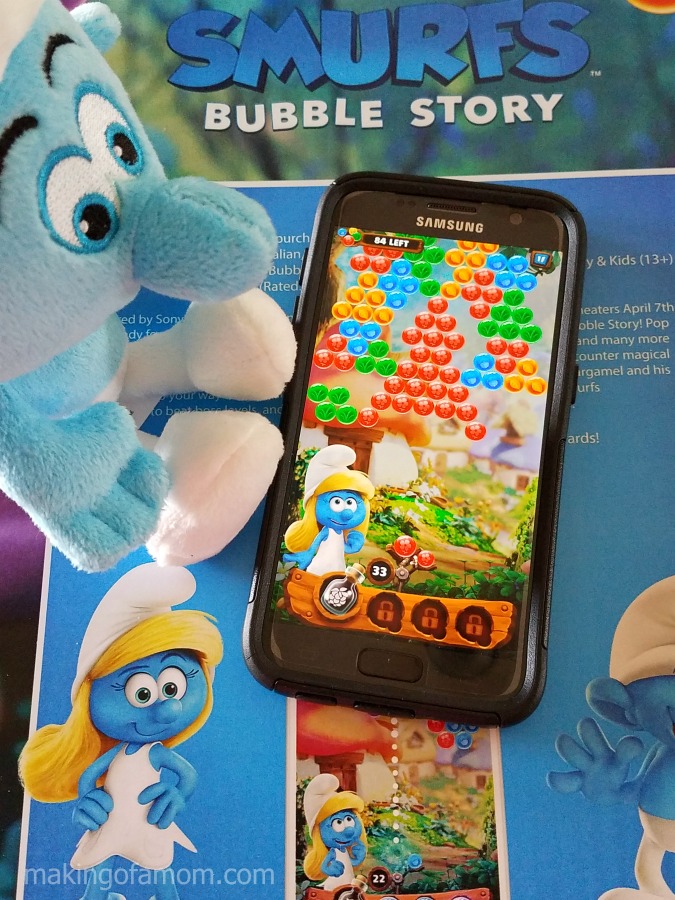 In celebration of the new movie Smurf's: The Lost Village coming to theaters tomorrow, April 7, there is an awesome new app called Smurf's Bubble Story. This fun new bubble popping game features all your favorite characters from the movie.
Smurfs Bubble Story allows players to pop matching bubbles, face off against Gargamel and his minions in a colorful bubble-blasting showdown, and compete in hundreds of missions to collect Smurfette, Hefty, Brainy, Clumsy and more iconic Smurf characters!
The game starts with a tutorial to help you figure out what your doing, but then you are quickly off on an adventure. There is a lot of fun to be had in Smurf's Bubble Story by building your collections, finishing missions, playing boss battles, completing bonus missions and more. You can even get social by connecting the game to Facebook and playing with your friends and gifting extra lives.
Smurf's Bubble Story is now available on iOS and Android. Be sure to see Smurf's:The Lost Village in theaters tomorrow!