We often like to "jazz up" boxed desserts. This time around we took some plain boxed brownies and turned them into fabulous brownies! Just by adding 2 ingredients you turn regular brownies into gooey, delicious brownies everyone will love!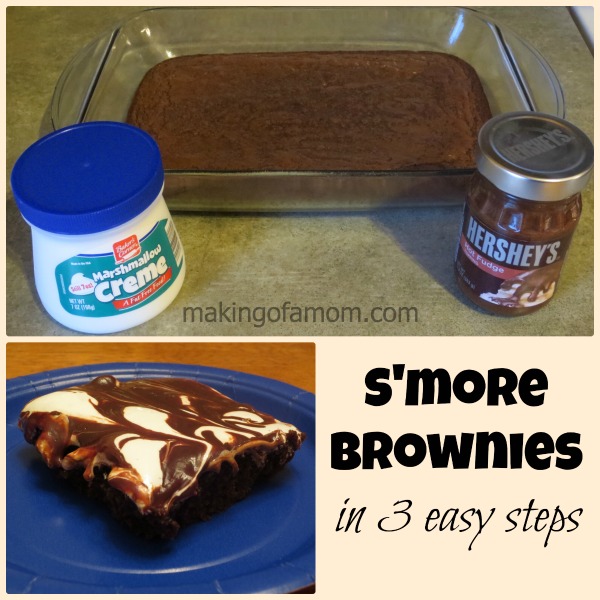 What you need:
Completed brownies (We just used a box mix)
Marshmallow Fluff
Hot Fudge Topping
Once the brownies are cooled, spread entire can of marshmallow fluff onto brownies. Heat up hot fudge topping. Drop spoonfuls of warm, somewhat running hot fudge topping randomly on top of marshmallow fluff. With a knife swirl hot fudge into marshmallow fluff. Serve!