The reviewer has been compensated in the form of a Best Buy Gift Card and/or received the product/service at a reduced price or for free.
There are several times a year that I could use several ovens in my house. Of course on holidays but I also could use it every Sunday and pretty much whenever I make dessert. Every Sunday we have a traditional family dinner of pot roast, mashed potatoes, gravy, corn and rolls and when we're lucky dessert. I usually have to have the pot roast and the rolls share an oven.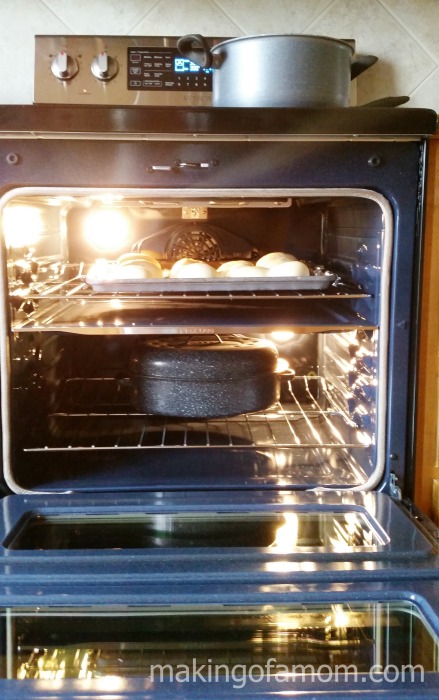 I'm so, so excited that this
Samsung Dual Electric Oven
has made itself home in my kitchen. I've had so much fun experimenting with different settings. I've tried making different kinds of foods that require different temperatures this week to see how the oven works and if cooks accordingly. I've been super impressed with my experience thus far.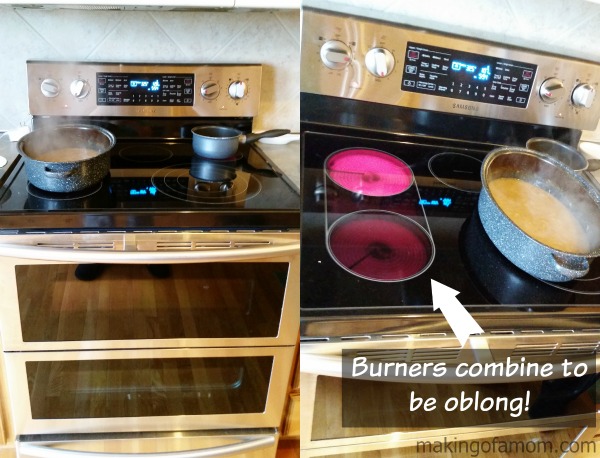 Now for the technical stuff:
There are 4 burners and a fifth that is used as a warming center.
The warming center is meant for keeping hot, cooked food at a serving temperature; there is a Low, Medium and High setting depending on what kind of food you're trying to keep warm.
Some of the other burners have additional features. The two medium burners on the left can be combined in a bridge mode that gives one long burner (#1, 2).
The large burner on the front right (#3) can be used as 3 different burner sizes, small, medium and large depending on what size of pan or pot you are using. All three of these zones are controlled by one burner knob, the knob is divided into 3 sections; the top left section is for the small burner, the bottom section is for the medium burner and the top right section is for the large section.
The oven is convection, but the bottom seems to function "normally". You can remove the middle barrier that makes the oven two and have it be a single oven as well.
There are dual timers for each of the ovens including a delay start, which is so awesome!!
There is a warming drawer under the oven.
Having the dual oven is awesome for making a variety of desserts. I had friends coming over last weekend and wanted to make brownies and cookies. Since the brownies were going to take longer the got put in the bottom. With the divider in the middle making my oven dual I could put the cookies in and out without disturbing the brownies. It was so awesome to make 3 batches of cookies before the brownies were done.
I'm so, so excited to welcome this Samsung Dual Electric Oven into my home. I'm happy to be able to make tons of things at the same time. I'm so happy to learn more about the cool features of this oven. I do have a tip though. This is a convection oven so temperatures and times need to be adjusted. From my experience so far if you lower the temperature down 25 degrees and take off a few minutes it cooks perfectly.
What food do you wish you could bake at the same time?