I'm so excited that Ratchet & Clank is now out on Blu-ray. If you remember I was lucky enough go to Los Angeles to
interview some of the cast of the film
. It was such a great trip and meeting the talent that helped make the film made Ratchet & Clank a special movie to me.
This weekend my family had  lot of fun hosting ranger training for three want-to-be space rangers. In honor of Ratchet & Clank, which is now out on Blu-Ray, the kids did a series of events to become Space Rangers. It was a ton of fun.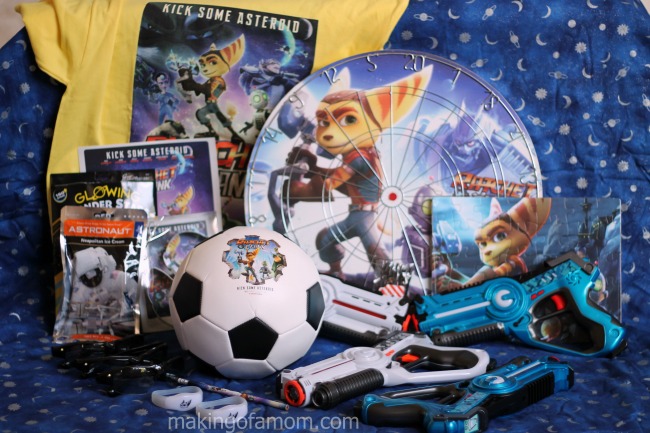 I was sent a big box of Ratchet & Clank items to assist in the ranger training. First up was learning to shoot a laser gun. Running all over the house the kids have enjoyed a weekend full of laser tag throughout the house. We love these guns, it's a lot of fun.
Next the kids needed to practice their problem solving skills if they were going to become space rangers. What a better way to get that practice in than by doing Ratchet & Clank puzzles.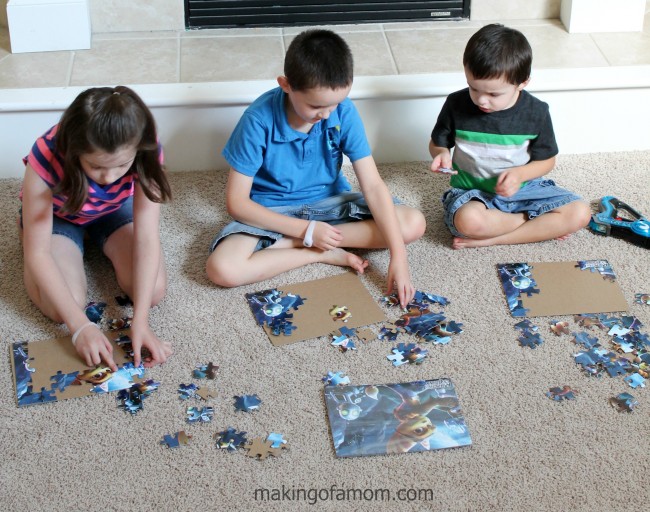 Next up was getting agile with a soccer ball. When you are a space ranger there is a lot of running to be done so getting your legs warmed up and ready to work is easily done with soccer practice!
After all the training and practice the kids passed the test and were able to become space rangers.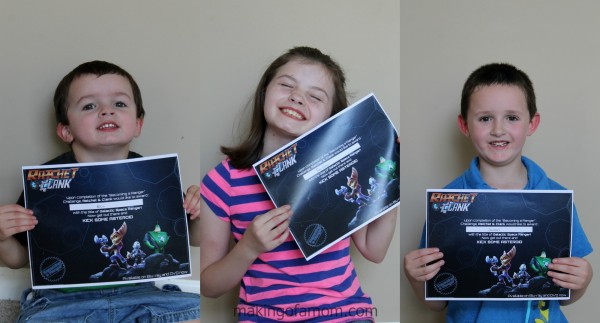 My kids have already watched Ratchet & Clank several times. It's such a funny movie and great for the whole family. It's not out on blu-ray so find it at a store near you!
GIVEAWAY
Want to win a copy of Ratchet & Clank? You can enter for a chance to win below. This giveaway is open to US residents ages 18+. Winner will be verified, emailed and have 48 hours to confirm before a new winner is chosen. The giveaway will end September 6 at 11:59pm EST. Good luck!