I love personalized products! I think they are fun to give as gifts and fun to receive as well! It is fun to have your name on a towel or a cup or any other product you can imagine. I LOVE my new personalized tote bag!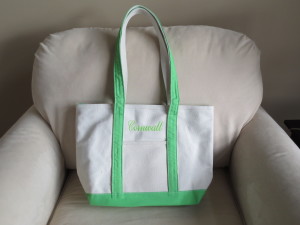 Posy Lane is a cute website that features a wide variety of products to be personalized. One of their unique products are shower wraps. They have several different styles as well as wraps for men. I think that would make a super fun gift.
I received this tote and had it personalized with our last name. I can think of a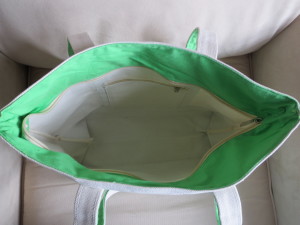 million things I want to use this bag for! It might become my new church bag to fill with all of our quiet toys and books, or my new diaper bag since it has an inside pocket and it is so deep! If we lived near the beach it would make a darling beach bag. I'm sure my daughter will try to make it hers so she can carry her things around in it!. This heavy duty canvas bag is so sturdy it would be great for any use really!
Another thing I love about Posy Lane is all of their personalization options. You have your choice of colors, fonts, embroidery or monograms! I had a hard time deciding on the colors and fonts because they have so many great options! Check out Posy Lane and see what you want personalized!
I received a free product in exchange for my honest opinion.