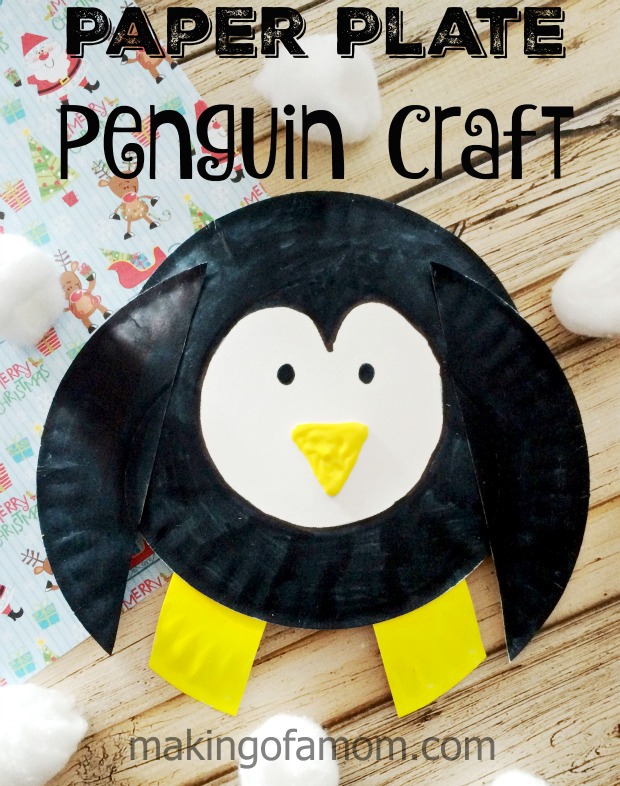 Having a toddler at home while her older siblings head off to school everyday means I am the preferred form of entertainment for him. She likes to follow me around throughout the day and tell me about everything. I love this time with her and want to help her develop her fine motor skills and creativity. I'm always on the look out for easy crafts made from items I already have at home. That's where this darling
Paper Plate Penguin Craft
comes into play. I love that it's easy and inexpensive to create.
So here are the easy instructions to create this cute Winter friend at your house.
Materials-
2 small paper plates
Black and yellow marker
Glue stick
Yellow puffy paint
Scissors
Directions-
1. Using your black marker, draw a large heart with a round bottom onto the paper plate
2. Cut the sides off your second plate and color these and everything around the heart black
3. Cut two small rectangles off the remaining scrap paper plate and color them yellow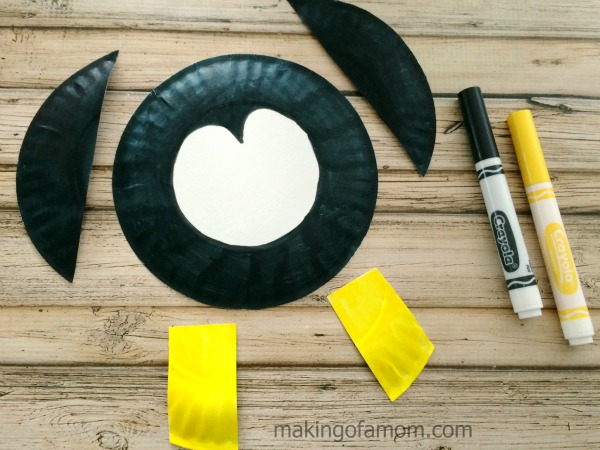 4. Glue your flappers (black paper plate sides) to each side of the Penguins body (heart paper plate)
5. Glue your penguin feet (yellow rectangles) to the bottom of your penguin
6. Now using your yellow puffy paint, paint on a triangle shaped nose inside the white heart
7. To finish your penguin, color on two black eyes with your black marker
Done! So easy and so cute! You could even use this new friend as a puppet if your child like to pretend and make up little plays or skits. Even if you just display this darling craft, it's been fun time spent together.