This post contains affiliate links.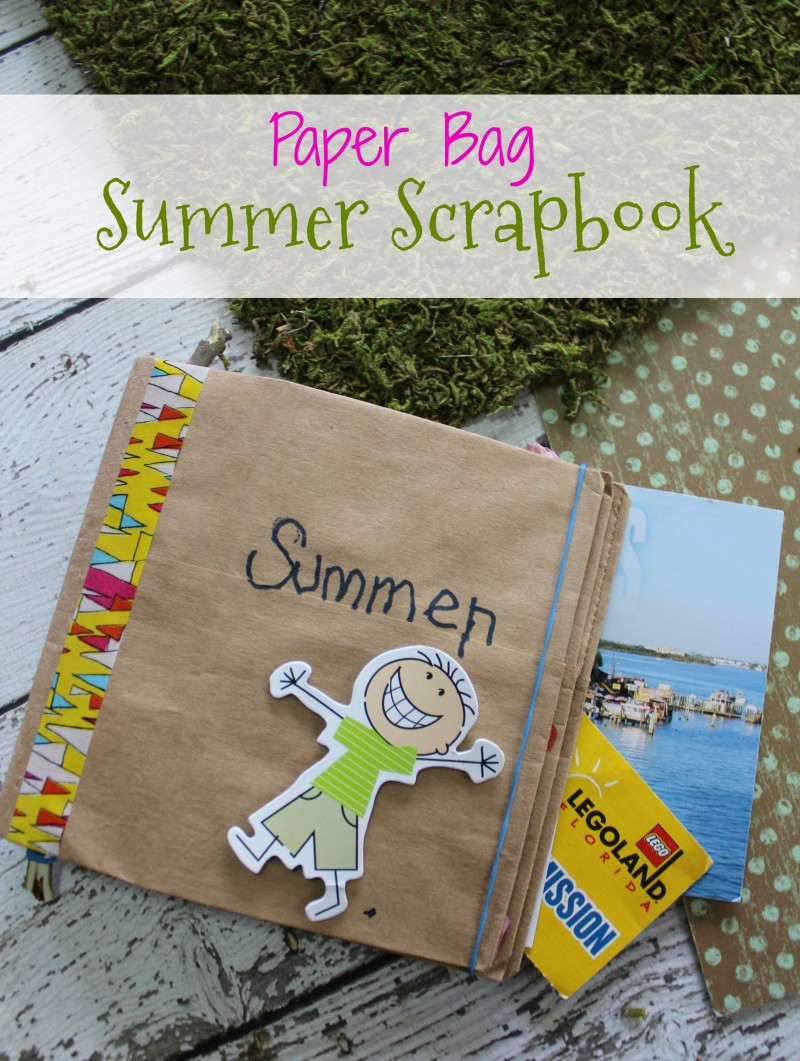 Those hot and oh so enjoyable days of summer are bearing down on us. There are 2 things that we usually want for our kids, especially in summer, to give them fun experiences and that they remember them long after school is back in session. A simple Paper Bag Summer Scrapbook covers both of those. It is inexpensive,  gives them a place to record their favorite memories of the summer, and of course easy and fun to make! If you have a particularly busy summer or a super creative child who enjoys filling it you might make 3, 4, or more throughout the summer. You may even use one for each big trip like a sight-seeing road trip, a visit to Disney, or a week at the beach.
You will need:
markers/crayons/colored pencils
Thick rubber band
Sturdy stick or pencil slightly larger than width of bag
Directions:
Fold how many bags you want to use in half, a good sized book is somewhere between 5-8 bags.  Fold each one individually giving it a sharp crease -using a craft stick to press helps give a good crease. Now alternate your bags so that on your stack you have a bottom of a bag then a top at one end. Then put them together and press it firmly again.  An hour under a couple heavy books will help as well.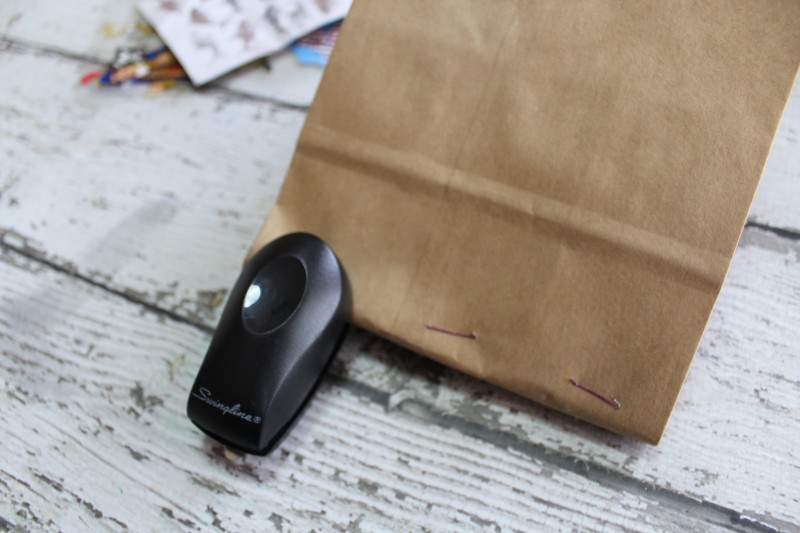 You can bind them with an industrial stapler or use a hole punch and thread with yarn or string. We like to use a stick and rubber band because we can easily add to our book or remove pages, and it gives it a rustic summery look too! Place your stick in the very center pages of your book and slip a rubber band over one end, wrap it again. Slide it down the outer "spine" of your book and down over the other end, wrap it twice.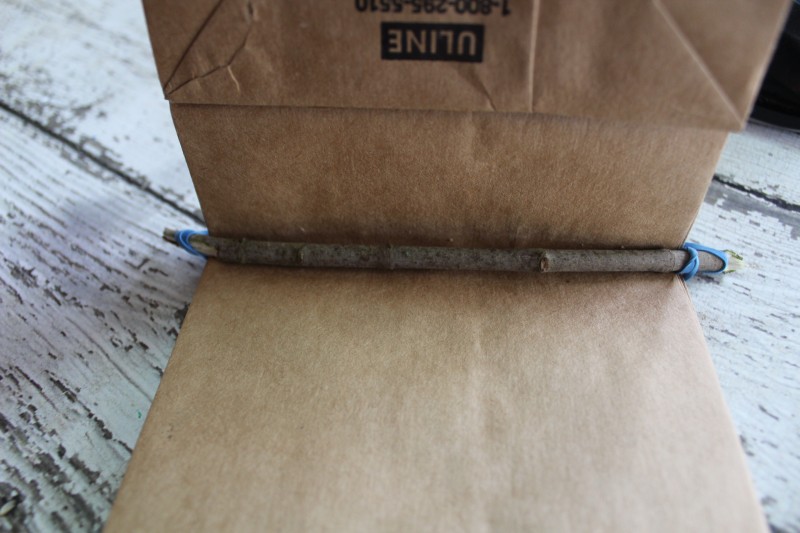 That is the construction part of the book, now comes the really fun creative part where you can  decorate and get it ready to fill with your summer adventures.
Have the kids create and add a title for their book, add some stickers and decorative tape.
Next, we like to start the inside of our book off with a summer bucket list, these ideas range from something as simple as watching fireworks or making homemade popsicles to visiting the local zoo or a trip to Branson.  Create a box for checking off each item as you do it.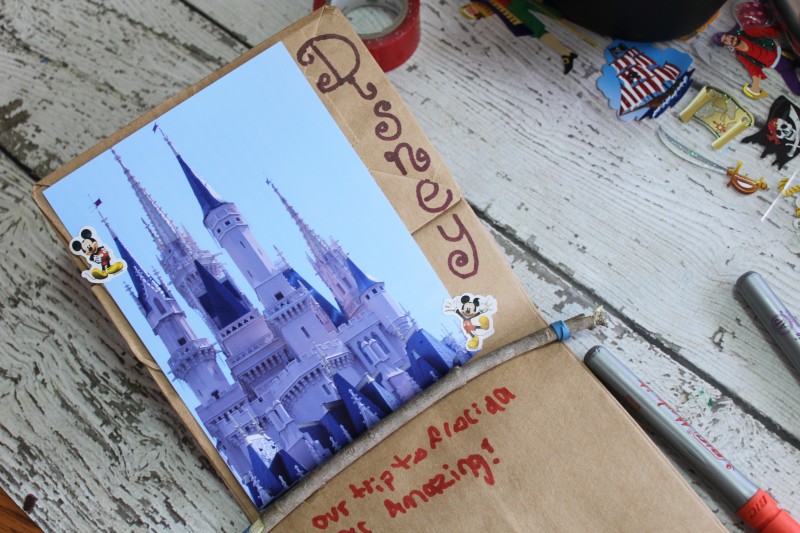 On the remaining pages you can add photos, tickets, postcards, brochures, pressed flowers, and handwritten journaling.   The alternating pages make great pockets for holding things as well.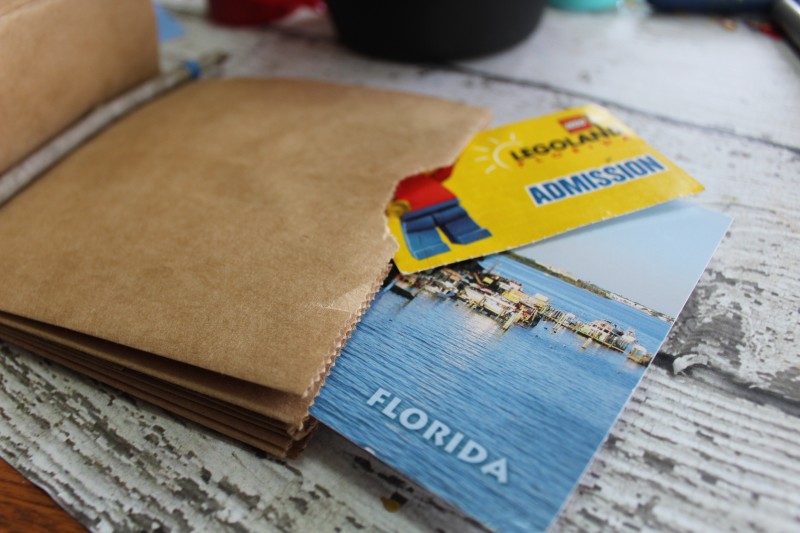 Finish off your book by adding another rubber band to the open edge of your book to help it stay closed- hopefully, it will be bursting with your summer fun before it's time for back to school shopping!