This post is sponsored by McDonald's, but the content and opinions expressed here are my own.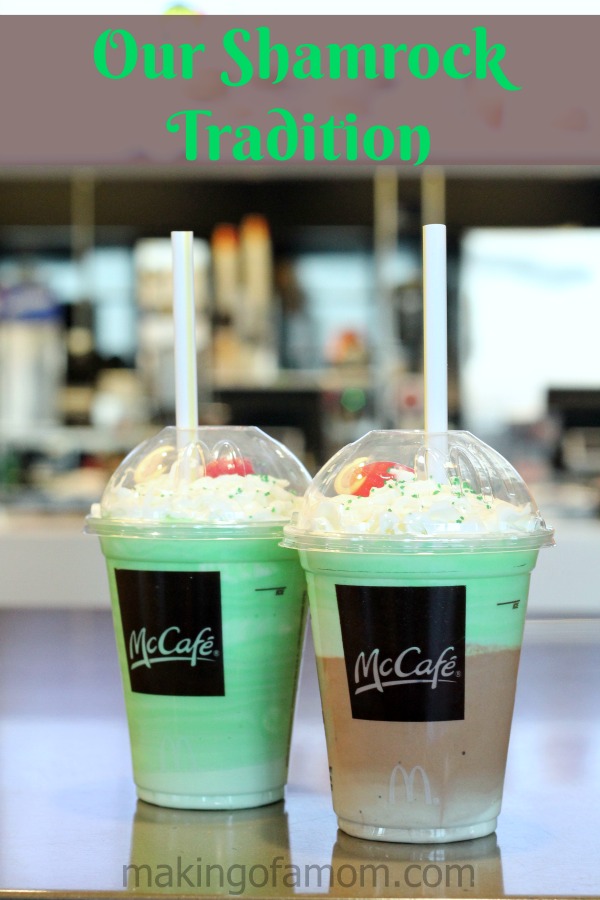 From the beginning of my relationship with my husband we have had food traditions that correspond with holidays. We started a lot of these traditions over 15 years ago and add to them as we learn about different foods or find different recipes. The funny thing is about these food traditions is that my body is now very much aware of them so as the time of year approaches I start to crave the food.
One of my favorite food traditions, that just got even better this year, is the Shamrock Shake from McDonald's. I look forward to the minty deliciousness all year but come February my body knows it's time for this cold yumminess. This year has been made even better with the introduction of the Chocolate Shamrock Shake!! As soon as I heard about it I NEEDED to try it, so off to McDonald's we went for dinner and shakes.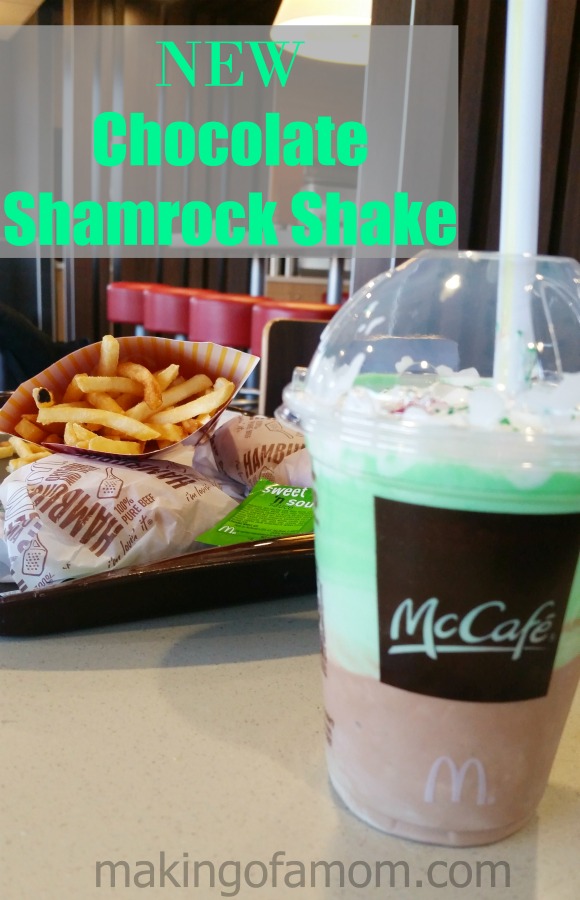 I have to say the Chocolate Shamrock Shake is super yummy and has become my favorite over the Shamrock Shake. I still need to try the Shamrock Hot Chocolate, so stay tuned for that verdict.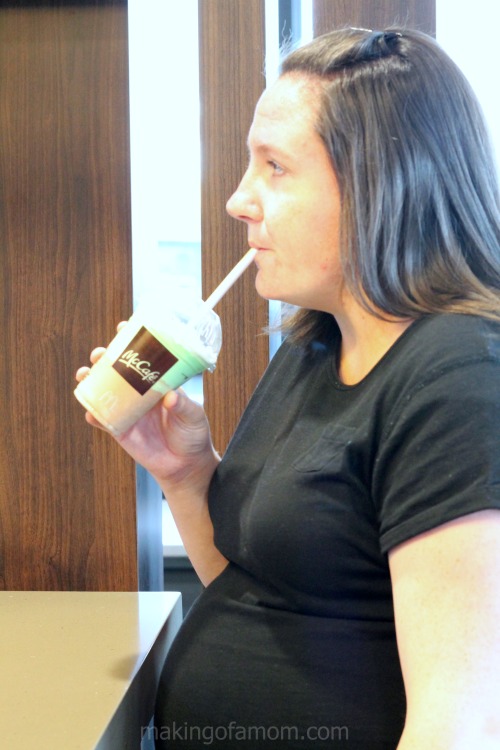 A funny story about our Shamrock Shake tradition – a few years back when we were in the process of moving to Missouri it was taking quite a while to sell our house. My husband ended up moving before the rest of us. On St. Patrick's day we talked on the phone and decided to still participate in our Shamrock Shake tradition just in different places. I went and got mine and he went and tried to get one but his local McDonald's was out. We were bummed it didn't quite work out that year (he more than me, I got my shake!). Before the next St. Patrick's Day we were all moved and settled together under one roof again. Now it's even better that we can enjoy the shakes together again.
Now I have some awesome news to share with you in regards to the Shamrock Shakes. If you download the McDonald's app on your phone you can redeem a "Buy 5 get one free" offer. You can only take advantage of that one at a time, but cool to be earning a free shake as you go. (Free McCafe beverage offer Valid until 12/31/2017 at participating U.S. McDonald's. McD App download and registration required. Shamrock Chocolate Madness drinks available for a limited time at participating McDonald's.)
Also, during the week of March 11-17 McDonald's will donate 25¢ to Ronald McDonald House Charities® with the purchase of every Shamrock Chocolate Madness product (Shamrock Shake, Chocolate Shamrock Shake, Shamrock Chocolate Chip Frappe, Shamrock Hot Chocolate, Shamrock Mocha).
So now that you know about the new Chocolate Shamrock Shake are you excited to try it? What are your favorite Shamrock products? What are some of your food traditions this time of year?