This post has been sponsored by Porte Play. All opinions are my own.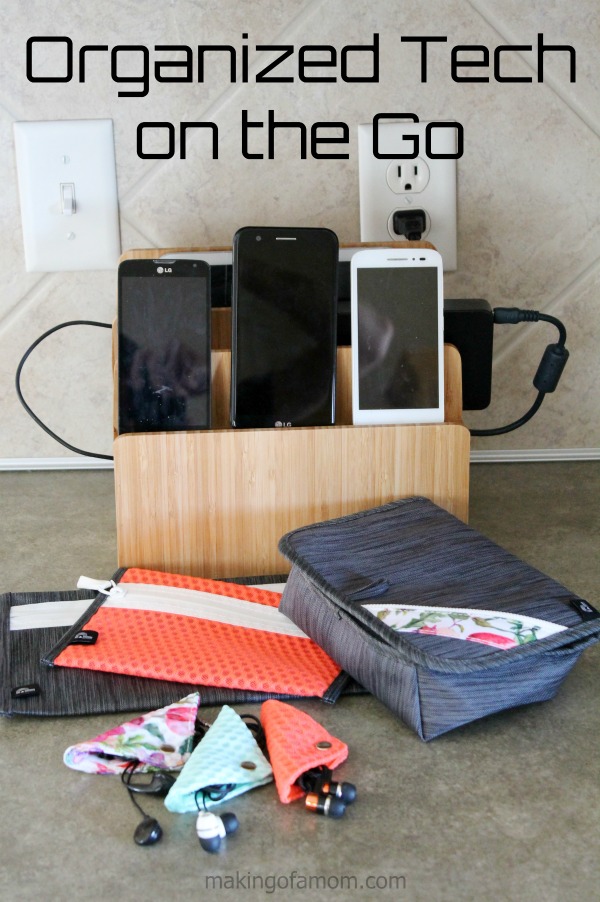 Our family travels quite a bit.  You can imagine that with six people we bring a lot of electronics with us when we go places. Whether in the car or on a plane we need to be able to easily grab a device to help keep kids occupied, preferably without knots in the cords. For this reason I was so excited to work with
Porte Play
and share with you my
organized tech on the go
.
As pictured above we have our organization for our electronic devices is awesome. We've worked hard to get our phones, tablets and chargers to not take up an entire table or counter. Once we got that set we needed to figure out how to be better about keeping things organized, untangled and ready to grab on trips. Porte Play has made this a reality and it's awesome.
The
Pull-Apart Organizer
is one of my favorite products from Porte Play. We put in our battery chargers and the cords that go with those. Since we have a charger that can charge 5 devices, I loved being able to have those cords tucked in the elastic pouches and nothing got tangled. When we arrived at the hotel we pulled everything out and set it up in seconds instead of fighting knots.
On airplanes everyone looks forward to watching movies and playing games on their own devices. We often just keep our earbuds in a bag and have to untangle them as we go. This time I was able to organize our earbuds in these darling little earbud organizers. We chose our favorite color and then it was easy to pull out the right ear buds. I love that the Porte Play organizers have bright colors and unique fabrics.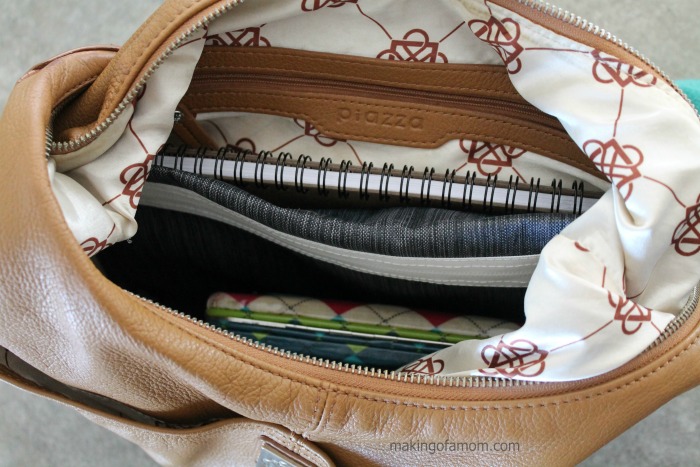 As a Mom and a blogger I always have a phone charger in my purse. My personal charger can charge 3 devices, and at times I actually need to charge that many things. I love taking my Porte Play pouch in my purse to hold my charger and as many cords as I need. It no longer gets lost with all my other things. I can keep them tucked in the pouch and easily use them. This has really eased a lot of frustration when I'm hurry to get things done, trying to snap pictures for my site, or desperately needing to find a cord for a quick charge. The Pouches come in a set of 2 – a big one and a little one, so it's perfect no matter how big your bag is, or how big the items you need to store are. I love it so much!!
Traveling with electronics is so much easier when it's neatly organized and ready to be set up. I loved all the product from Porte Play that I tried and there are a couple of other things on the website I would be interested in trying.
Are you interested in trying Porte Play for yourself? Use coupon code makingofamom15 at check out for 15% off your order!