This post contains sponsored content. All opinions and experiences are my won, yours may differ.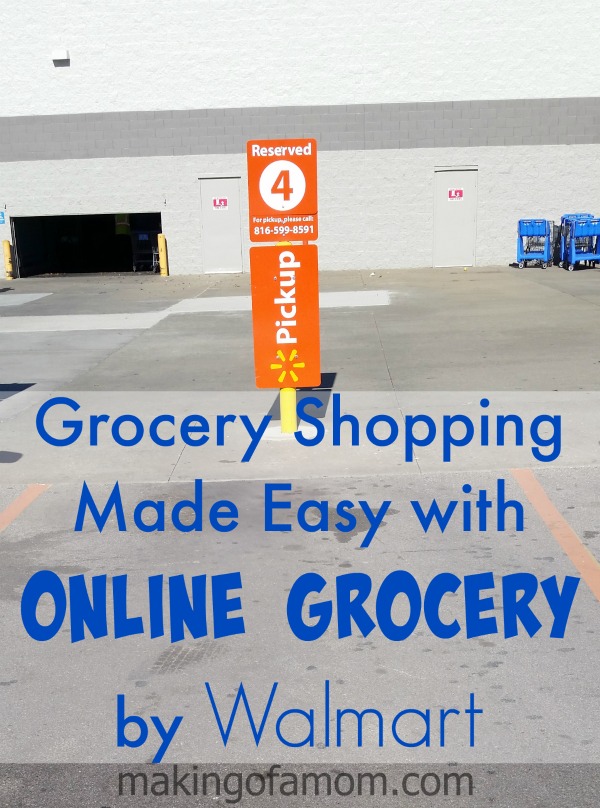 With Winter swiftly blowing into town and temperatures dropping, staying indoors is my goal. I've got Christmas music playing, seasonal scents cooking in my crockpot and I just want to stay warm and indoors with my kids. Recently, I learned about
Online Grocery
 from Walmart in which you shop for all your grocery needs on a
special Walmart website
, purchase the groceries, set a time to pick it up and then park in a designated parking spot while the Walmart employee loads your groceries. No getting out of the car in this cold weather!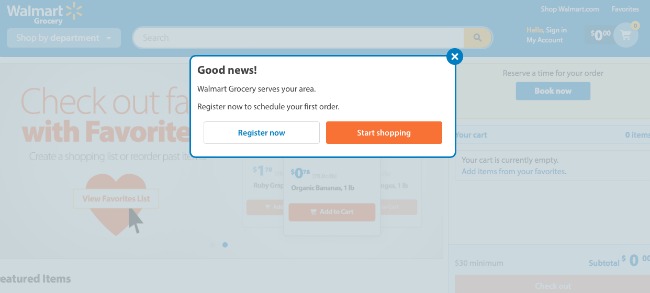 This weekend was the perfect time for me to try it out. Most grocery stores are insanely busy with people getting everything they need for their holiday feasts. It's not an ideal time to go INSIDE the store, so what a more perfect solution that shopping online and just having it put in my car. I don't have to brave any crowds, I don't have to wonder the aisles, I don't have to take potentially grouchy kids inside the store, nothing. I get to sit at home, order what I need, add the extra items as my kids shout them out to me and purchase right in my living room.
Online Grocery
even had a $10 off my first order of $50 code so when I registered I jotted down the code for use. This offer is good through December 31!
Online Grocery
even has an app you can download to let the store know when you will be arriving during your designated window. I simply tapped on the app that we were on our way, it tracks where you are then the Walmart employees know to bring out your order.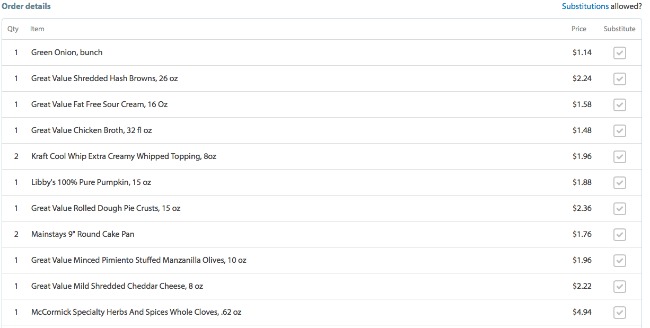 Since I was buying all the last minute things I needed for our Thanksgiving Feast I had a couple tubs of whipped cream in my order for my pies. It turns out that what I had ordered online they didn't have at the store so they substituted it for me for what they did have. I ordered extra creamy but they only had regular available. No matter to me, I just need whipped cream on my pumpkin pie! They did double check with me to make sure the substitution was fine with me.
The
Online Grocery
service is available in Kansas City which is so awesome. It isn't at my closest Walmart yet, but I really hope it will keep rolling out because I would use it all the time! For those of you that are Kansas City locals, here is the list of KC Walmart's you can use the Online Grocery Service:
Online Grocery with the easy ordering and pick up makes me a #GroceryHero! Want to be a #groceryhero too? Check out Online Grocery to see if it's in your area and to get started!