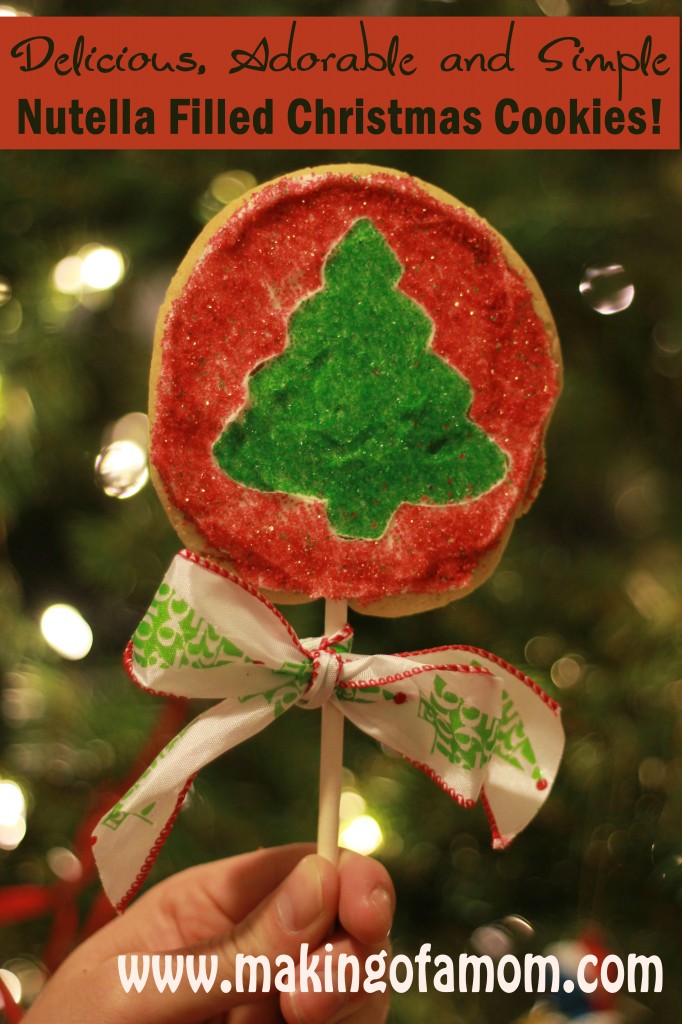 Ok,  I am so excited to share this post (but I am also kindof drooling as I do).  These cookies were amazing!  I don't mean to toot my own horn but yes I came up with these on my own!  Sometimes I take risks and they work out really well and other times not so much.  This time- HOME RUN! At least in my eyes.  They looked cute but seriously if I don't make another batch in the next 24 hours…I just might …lose it!
So here is what I did.  I found my favorite cookie base which comes from a chocolate chip cookie dough recipe I have.  You could do sugar cookies but they won't taste as good- sorry I'm just sayin!
Here is the one I used but if you have a favorite then use it!!
1/2 cup shortening
1/2 cup margarine
1 cup sugar
1 cup brown sugar
2 eggs
2 tsp vanilla
2 1/2-3 cups of flour ( you may need even more to get the right consistency)
1 tsp soda
Cream together shortening, margarine, sugar and eggs then mix in the remaining ingredients Bake on 250 for 10 minutes!
So easy and they have been no fail for me- EVERY TIME!
Now once your dough looks like this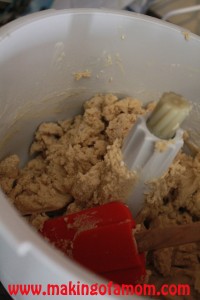 Get a chunk and roll it into a ball- you can do these typical cookie size or a little bigger.  I like to do them bigger so my little cookie cutters fit on them once they are done!
Next cut them down the middle only half way through and put a little scoop of nutella in there- only about 1 tsp or so. Don't drool there will be time for that later!  Then seal it up gently.
Oh I'm so in love.
Next carefully flatten them out- not much but just so you can get a nice shape ( this is not a necessary step but I found it worked good for the big ones but I didn't need to do it for the small ones).
Then you just stick your cake pop stick in the middle and bake away! As you can see I did some with just nutella and some with m&m's and chocolate chips to add a little variety.  I had some as pops and some not.  It was a great way to fill up a plate for the neighbors and add a little variety!
Now I did use a cookie cutter to make the Christmas Tree shape- this dough doesn't hold its shape very well so I wouldn't do very detailed shapes but you could do some general shapes for fun!
Once they come out I would wait for like really cool before you even touch them. You might pick them up and think they are too flimsy but just wait- I promise they harden up!
Once they are cool frost them!! I used pillsbury because I had it but you could make your favorite recipe if you'd like.  I used sugar sprinkles to decorate and used cookie cutters to separate the colors.  It worked out pretty well!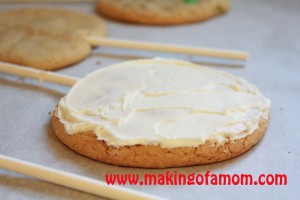 Now try if you can to not eat them all- its hard!  They are so delicious!!  Tie a little ribbon around the stick to make them even cuter!
I have to say that initially I was going for cuteness and thought I may have made them too sweet but honestly.  I was floored by how divine and perfectly soft these cookies were.  Melt in your mouth goodness you won't want to miss!
Enjoy and Merry Christmas!