Thanks to TruMoo for sponsoring this introduction to a delicious product. All opinions are my own.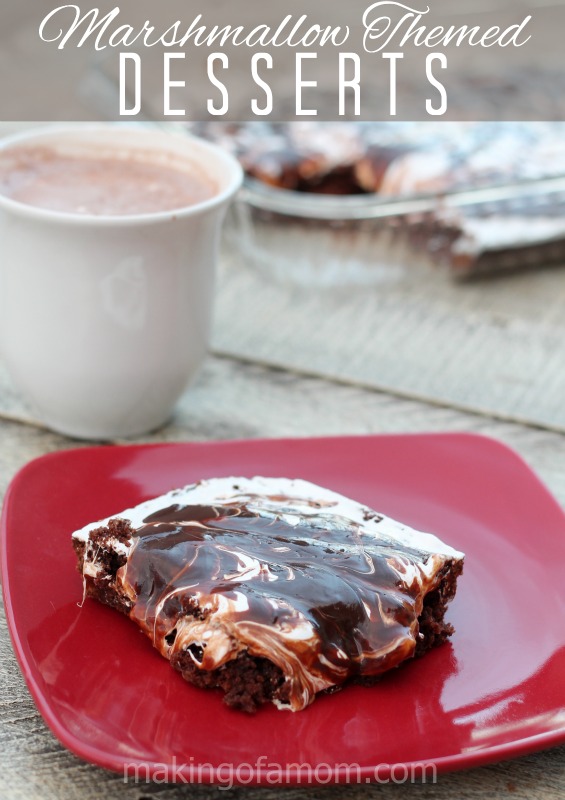 I try to make dessert for my family at least once a week. Because of our schedules and activities, it usually only happens one night a week and usually on the weekend. Thanks to TruMoo and their new flavor, we decided to go for a marshmallow theme. I have a super easy, really yummy dessert idea to share today.
Since it is Winter and very cold outside my kids have been asking for hot chocolate quite regularly. We like trying new flavors and kinds,  so for our marshmallow themed dessert night we got some limited edition TruMoo Chocolate Marshmallow Milk. TruMoo Chocolate Marshmallow milk is made with wholesome low-fat white milk, no artificial growth hormones, no high fructose corn syrup, and is brought to you by your trusted local dairy.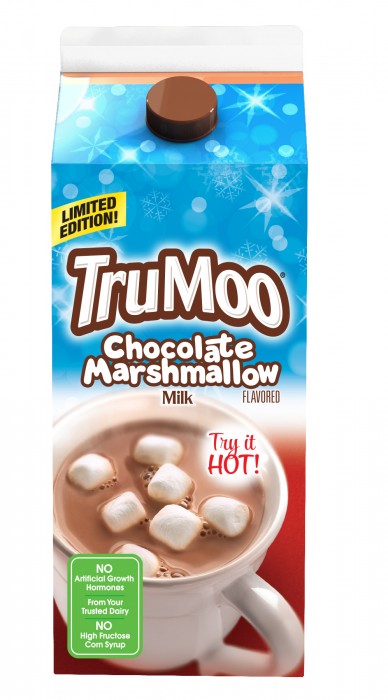 I poured individual servings of the TruMoo Chocolate Marshmallow Milk into mugs and then heated them in the microwave turning it into hot chocolate. Did you know you can buy miniature marshmallows meant for cocoa? Well you can so we added some of those to the cup. Since it is chocolate milk it can be served both hot and cold. What's a better treat to go with Chocolate Marshmallow Milk then some gooey brownies?
To make the S'more Brownies, here's what you do:
Ingredients
Boxed brownie mix made according to directions on the box
Can of marshmallow fluff
Jar of hot fudge sundae topping – warmed
Directions
Once your brownies cool spread with marshmallow fluff.
Heat the hot fudge them lightly pour over brownies.
Swirl marshmallow fluff and hot fudge with a knife to combine.
Serve and enjoy!
Super easy right! You can definitely make homemade brownies if you want to, but since I was going for low stress we just used a box. I love being able to spend enjoyable,  tasty evenings with my family. It's fun when we all gather in the kitchen and help make a treat for the whole family to enjoy together.
I have a couple blogger friends that also have some awesome marshmallow desserts I'd like to share in case you also want to have a marshmallow themed dessert night. Jenni has made Fluffernutter Rollups and Tagalongs Peanut Butter S'mores (it is girl scout cookie season, after all!) Then, my friend Heidi has a fun recipe for Frozen Inspired Marshmallows.
TruMoo Chocolate Marshmallow milk is available in the dairy case at grocery stores in February 2016.
Do you have a favorite marshmallow dessert? Are you going to try the TruMoo Chocolate Marshmallow milk hot or cold?
Get social with TruMoo on Facebook, Twitter and Pinterest. Want to find TruMoo products closest to you? Try the TruMoo product locator.