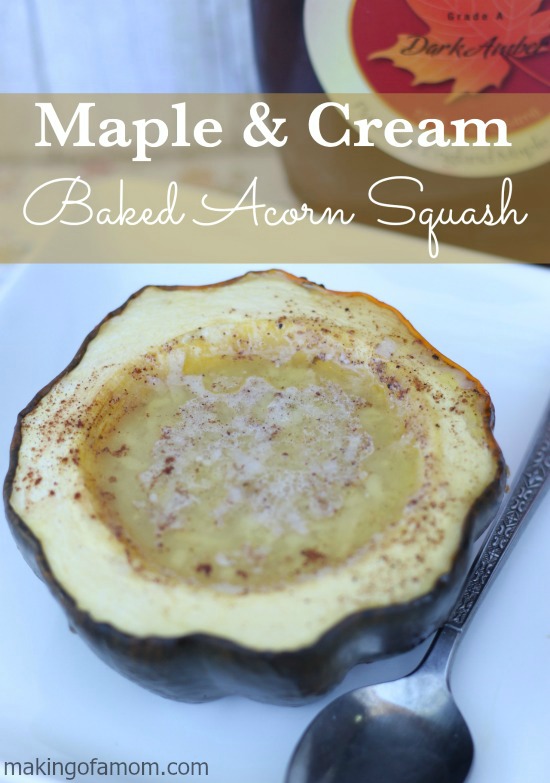 If you are looking for a delicious and different side dish or a lighter substitute for a meat dish, acorn squash is a tasty way to go. This
Maple & Cream
version is filled with a rich, maple sweetened cream and baked until tender. I love to eat mine as almost a soup, scraping the "meat" out of the squash, and spooning up some of the rich cream in the center- a perfect bite! If you like a little spice you can add a pinch of cayenne to your filling to flavor it up a notch!
Maple & Cream Baked Acorn Squash
Ingredients:
1 acorn squash
½ cup heavy cream (or 1 cup coconut milk)
1 Tbsp. butter
1 Tbsp. real maple syrup
½ tsp. cinnamon
½ tsp. nutmeg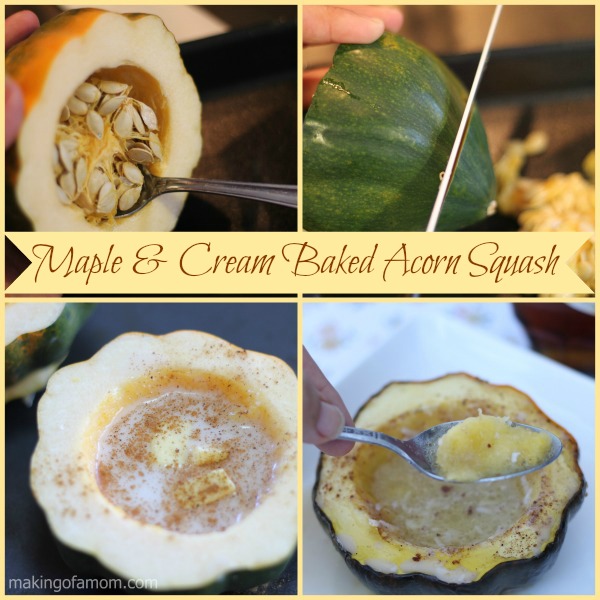 Directions:
Preheat oven to 375°
Cut acorn squash in half.
Scoop out all seeds and strings.
Slice a small piece of squash off the bottom, just enough to create a flat bottom for your squash to rest upright on-take care not to cut into the center.
Place halves on a baking sheet.
Divide heavy cream, butter, maple syrup, cinnamon, and nutmeg between both halves of squash.
Bake for 45-60 minutes until edges are golden and begins to slightly pull away from skin.
Top with a light sprinkling of additional nutmeg if desired.