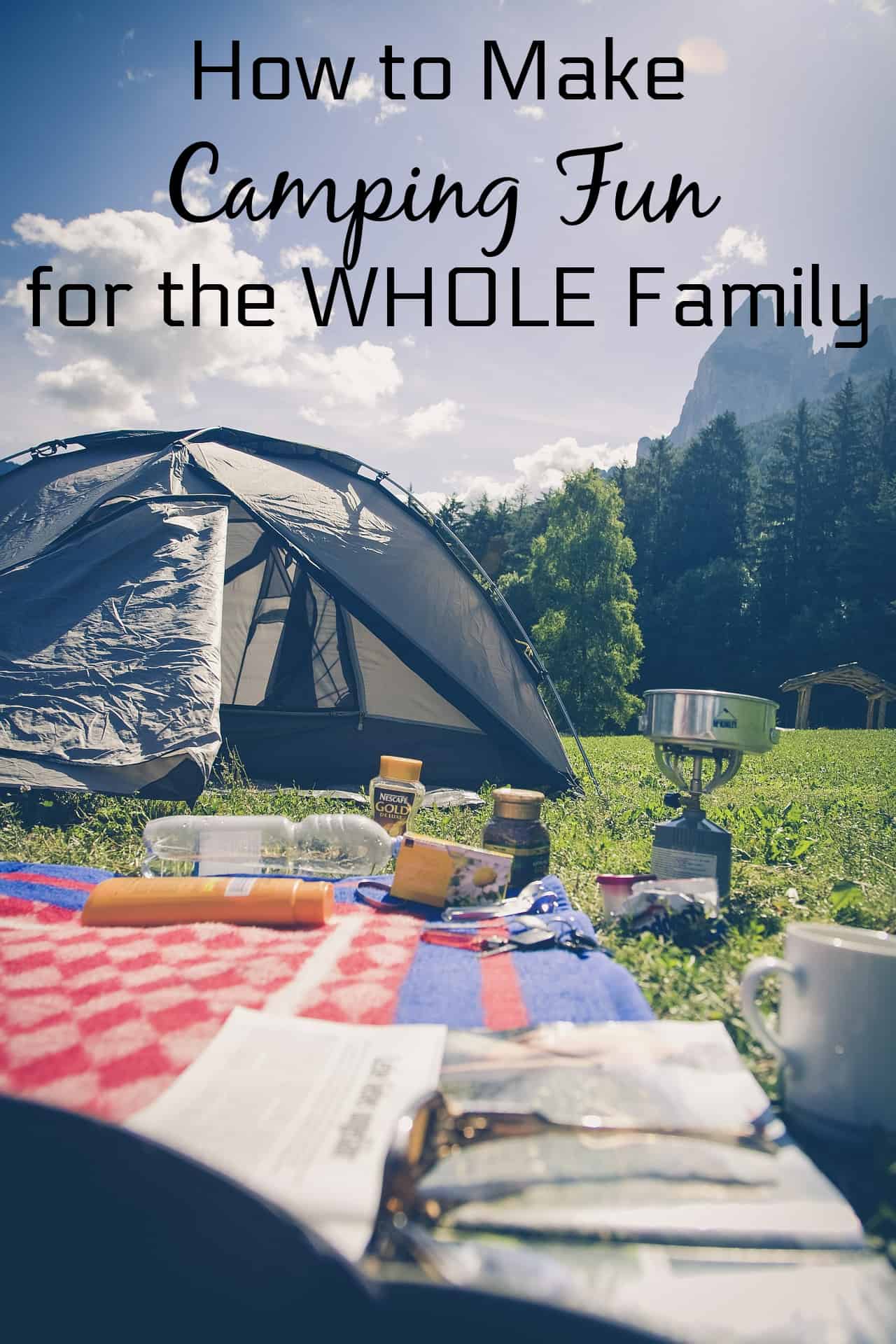 Going camping is one family adventure that everyone will remember. Whether you've been camping since you were young or are going for the first time, you'll find that bringing kids along makes spending time outdoors much more fun. It's not hard to have a good time when you are surrounded by the beauty of nature, but you do want to make a few preparations to ensure that everyone's needs are met.
Choose a Kid-Friendly Camping Spot
The place that you choose to camp at plays a big part in how well everyone enjoys the adventure. Family campgrounds often have restrooms and other amenities that are essential for kids. You'll also want to choose a camping spot that is safe enough for your kids to run around freely. Choosing to camp near a gently babbling creek that your kids can wade in might be preferable compared to camping by a roaring river. Limiting how often you have to tell your children no or be careful helps keep everyone happy. 
Pack Tent Activities
A sudden rainstorm doesn't have to ruin the camping trip. Often, some of the best times are had inside of your family's tent or trailer. Before you leave, stash a few simple surprises in your bag that you can pull out at a moment's notice. A new board game may be just what your kids need to lift their spirits. Card games are especially easy to pack, and everyone can enjoy playing a classic round of Go Fish or Old Maid. If you forget to bring the games, there are always old stand-bys like I-Spy, Red Rover, or Scavenger Hunt.
Make Sure You Are Prepared for Meals
One of the highlights of camping is enjoying your meals outdoors. Whether your family loves to cook hot dogs on a stick or veers more toward fire-roasted steaks, you'll want to take your time to make sure that all of your food is carefully packed. Bringing a cooler along is an absolute must, and rotomolded coolers help to keep ice frozen longer. Knowing that the ice won't melt and the drinks will stay cold makes it so much easier to keep everyone well-fed.
Avoid Getting Soaked
It is sometimes amazing how wet things can get on even a sunshine-filled camping trip. Waking up to a tent covered in dew or condensation–or discovering that your child soaked their socks stomping in a puddle–can definitely change the atmosphere of your vacation. If you are camping on the ground, then place a tarp under your tent and seal the seams before you leave home. A dry bag is also great for carrying your gear on hiking trips where you might inadvertently drop your belongings into water. A clothesline and a few pins can easily be strung between trees to dry out clothing that you want to wear again. If you plan to hike far from your camping spot, then throw an emergency raincoat for each person in your bag.
Plan an Age-Appropriate Outdoor Lesson
The outdoors is filled with opportunities to teach your kids valuable life lessons. Passing down your knowledge makes you and the other adults feel good, and having a few lessons in mind helps you make the best use of all of the time that you spend together. You can spend a few minutes teaching your kid how to tie a special knot as you sit by the campfire, or you might want to teach your kids how to identify native plants on your hike. Safety lessons are also a simple thing to teach on-the-go. Showing your kids how to spot poison ivy or handle a wildlife encounter helps everyone stay safer.
Encourage Everyone's Involvement
There is a lot to do to get ready for a camping trip, and sharing the load prevents anyone from feeling overwhelmed. Appoint each member of your family to help with specific tasks, and remember to add a few fun things into the mix. For example, your kids will enjoy helping to set up the tent if you also bring along some string lights to decorate your camping spot. Getting everyone to clean up after a cookout is also easier when you've packed the ingredients for a fun dessert. 
Each member of your family has unique traits that they bring to your camping trip. Although you can't always prepare for unexpected events, such as bad weather, you can do your best to account for everyone's needs. Doing some preparation and planning now makes it possible for you and each person in your family to relax and enjoy the entire trip.