This post is sponsored by Harvesters – The Community Food Network. For more information, visit harvesters.org.All opinions are my own.
On several occasions throughout the year it seems we have the opportunity to donate food to different food banks or programs that are helping feed those in need in the community. Here in Kansas City we have
Harvesters
which is a huge part of our community serving 26 counties in Missouri and Kansas.
September is Hunger Action Month and the #Hungry4More initiative has begun.
What is #Hungry4More?
Hungry4More is an initiate to have community members, who are able, donate healthier foods including fresh produce, money and/or time to volunteer. Often times when we think of donating food we gather all of our shelf stables cans and boxes of food. While these items are great and very helpful, people who suffer from being food insecure were missing out on fresh fruits and vegetables. They weren't getting foods that were nutrient dense. Perhaps in the past food banks couldn't handle having a lot of fresh foods on hand. Harvesters in Kansas City has a 13,000 sq ft refrigerated warehouse to store these types of foods. They are even adding on another 13,000 sq ft to double it. That is how important it is to get these healthy and fresh foods to the people who need it in our communities.
When you think about the meals you eat each week, some of them may include canned fruits and veggies, but I would guess on multiple occasions you are eating those fresh. I know I don't bust out a can of canned carrots. We get out our fresh carrots sticks to eat. We loved canned peaches, but I would often rather have fresh peach slices with dinner. The families in need in our community also want to enjoy fresh produce with their meals.
Last year Harvesters distributed more than 17 million pounds of fresh produce. In order to continue to feed people this year Harvesters needs to raise $20 million. By donating just $1 you can feed three people in the Heartland. The Harvesters network of over 620 nonprofit agencies serve 141,500 people each month. 25% of those are children 20% are seniors and only 5% are homeless.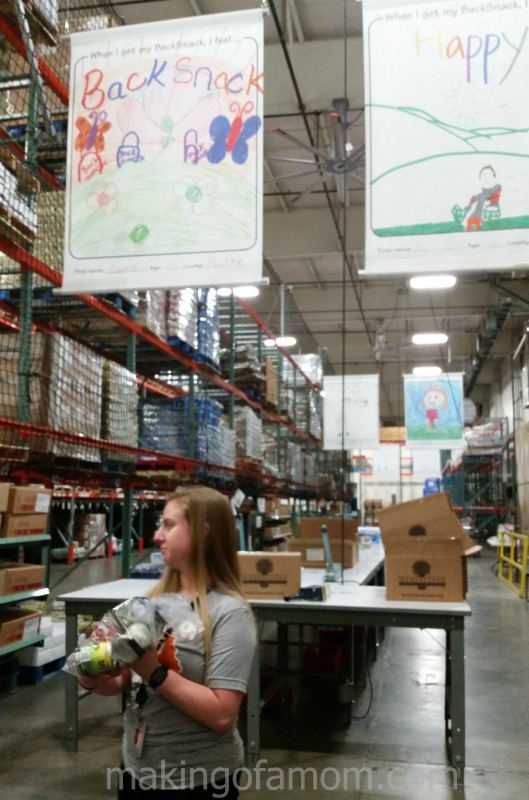 One of my favorite services that Harvesters provides is the 
BackSnack program
. This is a pack filled with healthy snacks and food that helps feeds the kids over the weekend. When they are at school during the week they receive meals, but the weekend might be hard for their family to eat so the BackSnacks ensure the child is still be fed during the weekend. Feeding these children and the BackSnack program results in kids that look forward to school, even if just for the food, which results in better grades, higher graduation rates and it improves the community all around. A donation of $250 provides a weekly BackSnack for one child for an entire school year.
Donate Food, Time, Money and Voice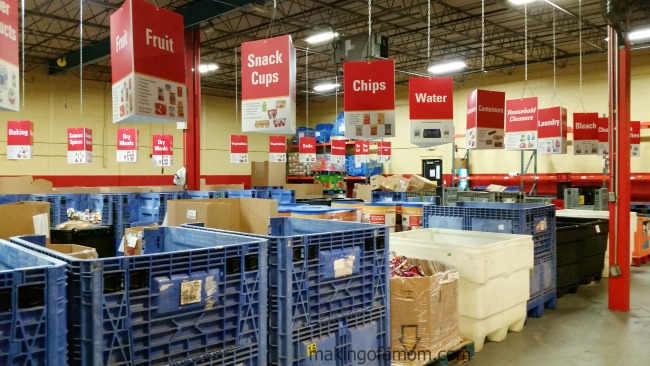 You can help the food insecure people in Kansas City by donating some of your resources to the cause. Food is always welcome but so is the need for volunteers. When I toured the Harvesters warehouse in Early September we were able to donate some time to sort food. They have such an organized system and help is always welcomed. It was a lot of fun to help out. You must be at least 8 years old to volunteer in the warehouse.
While sorting food I did decide that from now on whenever I donate food to anyone I am going to stick to one kind of food, either all fruits, all veggies, all soups, all boxed meals, etc, to make the sorting process easier for the volunteers on the back end.
If you aren't in Kansas City, you can still help. Harvesters is part of the Feeding America network. You can visit that website and find ways to help with hunger in your community.
If you want to connect and get more involved with Harvesters you can visit their website, like them on Facebook, follow on Twitter, or even Instagram.