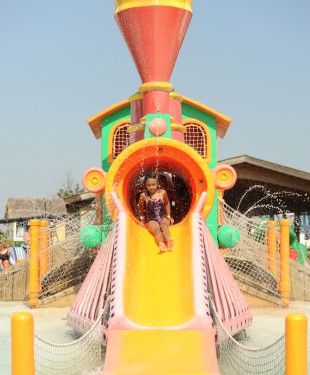 I love doing fun things with my family. We love visiting a lot of attractions! If you are anything like us, once you have bought your tickets to get into the attraction you are then wanting to not spend any more money. Here are some Schlitterbahn waterpark tips for frugal mom's!
Free Parking. Schlitterbahn offers guest free parking so you don't have to fork out cash just to park!
Free Life Jackets. If your little ones don't know how to swim, or just need some extra confidence in the water Schlitterbahn offers free life jackets! This is great news for my kids!!
Bring Your Own Food. Schlitterbahn allows you to bring your ice chest full of food for your day at the park (note: no glass or alcohol allowed). If you want to avoid buying food in the park you can bring your own!
Reasonably Priced Food and Healthy Options. If you don't want to bring your own food to the waterpark, then rest assured the price of food in the park is reasonable. Healthy options can also be found so you don't need to worry about only feeding your kids junk food and french fries.
Get Discounted tickets. I am happy to be able to help you with this option right now! Schlitterbahn has a $5 off your admission or a discount for a 2 day admission offer going on (Kansas City) or some other special discounted offers for Schlitterbahn parks in Texas. Buy online and use the discount code BLOGGERFUN13 to receive these discounts!
Don't forget I have my Schlitterbahn Ticket giveaway going on right now – hey! Free is another way to save money on your waterpark visit!
If you have ever been to Schlitterbahn or planning on going, I would love to hear all about it in the comments section! Do you have #BahnFever?