This post contains affiliate links and products I received complimentary for review purposes. All opinions are my own. Yours may differ.
It's time to holiday shop! In fact, I just got an email from one business that I frequent that said USPS expects record amounts of packages being shipped and so to order early in order to get your items in time for the holidays. Because I know there are increased shipping times out there I have been buying Christmas presents like a mad woman to be completely prepared!
This year has been awesome for working with new companies and finding new, great products for my Holiday Gift Guide. If you are still searching for ideas, I hope to give you some now!
Stocking Stuffers
It's always fun when a stocking is filled with more than just an orange in the toe and some candy. Little toys or other items is a fun way to extend Christmas morning. At our house we open stockings and Santa presents first, then we play with those for a while and have breakfast before opening presents under the tree. It's fun to spread it out and make the day take longer that just bursting into everything at once.
Funko Snapsies Surprise ball is a really fun new toy featuring darling animal friends with heads that allow you to mix and match to create your favorite character. Simply snap the pieces together to create your perfect friend. Each ball comes with 2 faces, 1 head, 1 body, 2 rear ends, 5 accessories, 1 sticker sheet and a checklist. What a fun thing to find in your stocking!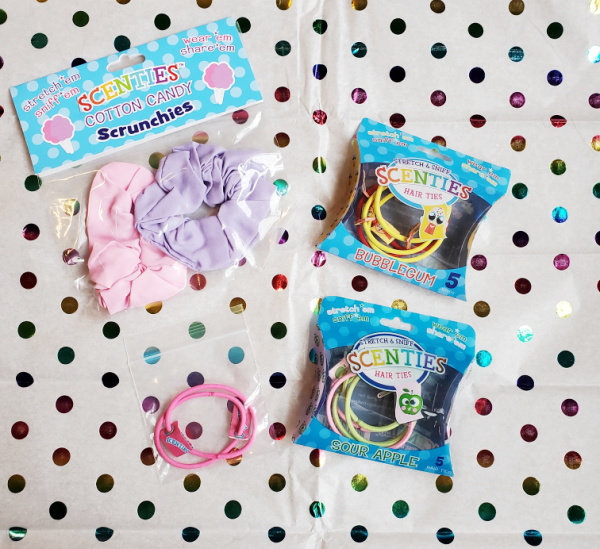 Scenties
are a super cute product I just learned about. These scented hair ties come in many scents and colors. They smell really good and are perfect for tweens or teens. My daughter loves fancy hair styles so she is going to love having these darling hair ties to assist her hairstyles. They also have masks that are cute designs and instead of regular elastic they use the scented hair ties. They are small and perfect for kids!
Snap Ships
are so cool. It's a versatile building system where you can create multiple crafts for interactive play. These sets are affordable starting at $8.99 and make a really fun stocking stuffer gift. You can download the free Snaps App for more ideas of build and play!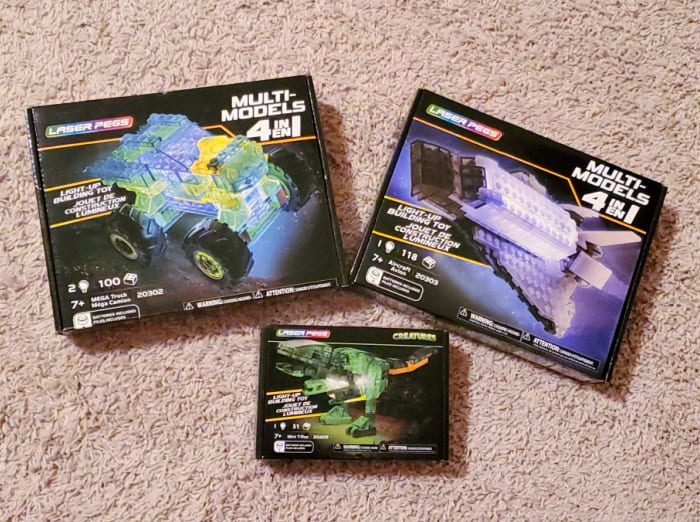 Laser Pegs
are a really cool building toy. Along with the bricks and instructions are lights inside a brick (or two depending on the kit) that makes the whole project glow! These kits come in different sizes so some work as stocking stuffers and some would be great as big presents under the tree. Batteries are included with this toy so it is ready to go right out of the box!!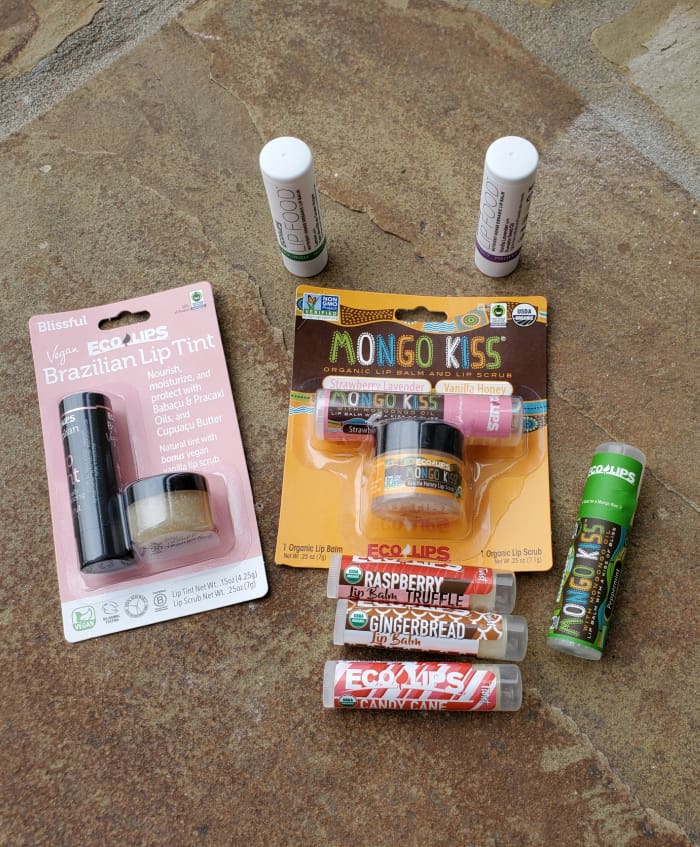 Eco Lips
make a fun variety of products that are perfect for stockings! I'm especially excited about the holiday line with Candy Cane, Gingerbread, and Raspberry Truffle. I have a teenager and a toddler who love chapstick and so they are going to be thrilled with these finds in their stocking. Eco Lips was the first organic lip balm on the market. They are Fair Trade Certified™, Non-GMO Project Verified, Leaping Bunny Certified, and gluten-free. On Black Friday and Cyber Monday they will be running specials like BOGO and percentage off, so check their site often!
Ravel Tales
is a super fun toy/craft that is pretty unique. This darling toy starts as a ball of yarn that you unravel (hence the name) and while unraveling you discover 12 fun surprises along the way!! This toy is also a craft as you can create bracelets,  a pet collar, 2 pom poms and a pet bed for your new friend. There are different animal friends to choose from like Knittens, Button Bears, Purl Ponies and Pom Pom Pups. There are rare friends too, just look out for gold sparkles in the details to know if you found one!  This awesome gift is available at Amazon, Walmart, and Target.
Family Games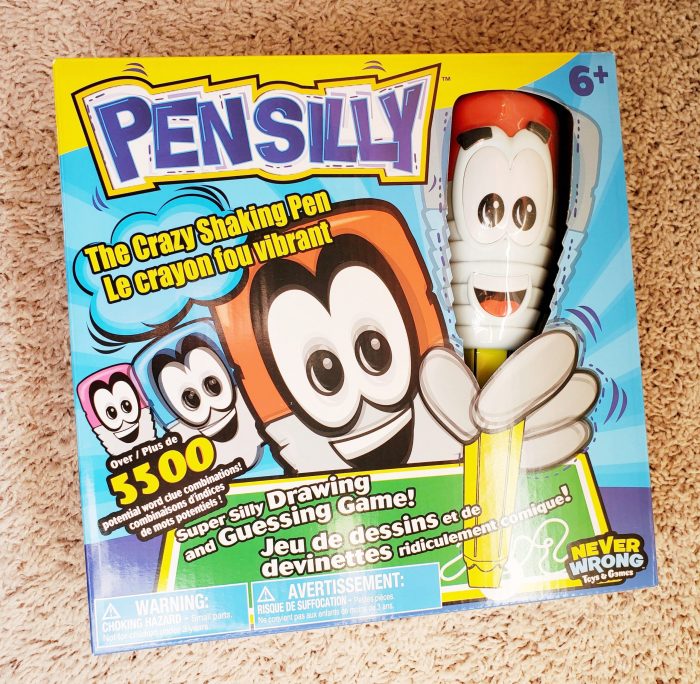 Back in the 90's I had a really cool pen that would vibrate and jiggle when you turned it on. This made my writing really funky and sometimes hard to read but it was really fun to use! I'm happy to see a fun version of this pen brought back to life in the game
PenSilly
. Think Pictionary with a crazy pen! This is such a fun game that the whole family will love! I love that the shaking pen takes pressure off being a good artist and everyone can relax and have fun without worrying about drawing skills!
This goofy game,
See What I Mean?
is so funny. It combines funny family photos with silly phrases. Similar to other Meme games in the past, you roll to see which phrase you are going to pair with the picture in that rounds and the person who's turn it is picks a winner. This game can provide hours to laughs for everyone!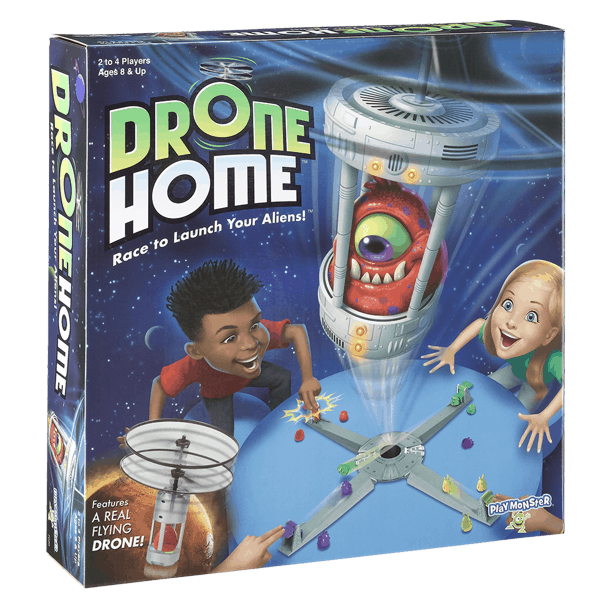 Drone Home
by Play Monster is one of the coolest new games out. It's the first game with a real working drone. Will you be first to get your aliens home? Can you imagine the fun your family can have together with this high flying game. You can purchase this game a lot of places including the
Play Monster
site. Don't forget to pick up some batteries so you'll be ready to go as soon as it get opened!