Finding Dory is coming to theaters June 17 and we can't wait! I love it when Disney movies come out with fun activity pages. My kids love doing these activities.
Check out all this Finding Dory fun I have for you:
If you click this picture you will be taken to several coloring pages of the different characters from Finding Dory. Some character you love and others you will be introduced too.
Next up, how about some dot to dots. I'm especially excited for my toddler to do these since he is learning to count beyond 20. These are a fun and perfect way to help his numbers!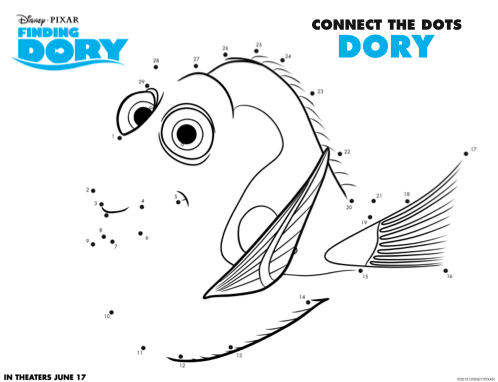 Click the picture and you can download several dot to dot pages.
Lastly is a maze. Help Marlin and Nemo find Dory!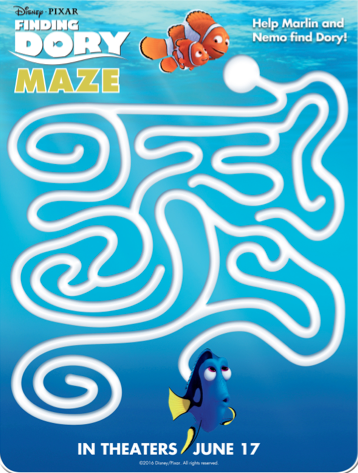 My family is really looking forward to seeing Finding Dory. They loved Finding Nemo so much (in fact I'm potty training my toddler right now and his favorite pair of underwear has Nemo on it). I'm sure this will be a big hit at my house and these activity pages will make the wait a lot more fun!