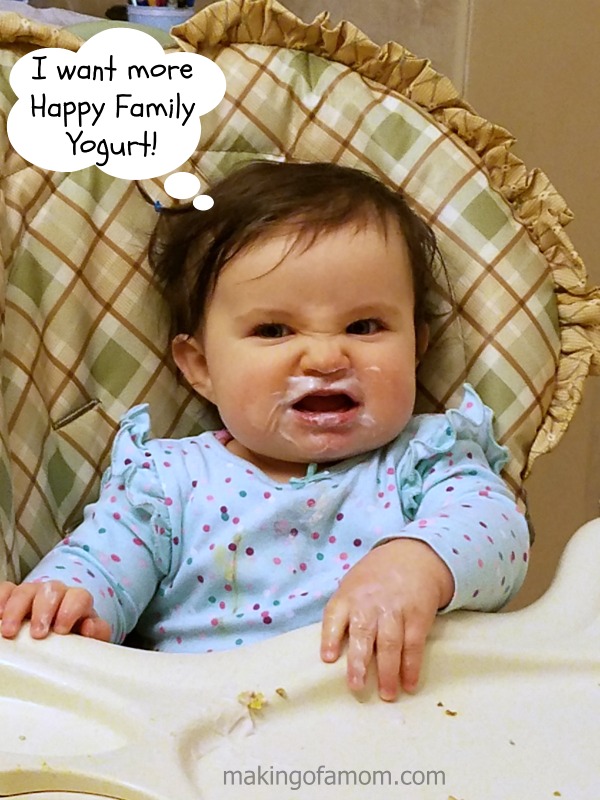 I think it is so much fun when babies enter the stage of life when they begin to eat solid food. It's so fun to watch them discover new flavors and textures. It's so funny to watch them learn to eat and not get their tongue too involved. The beginning stages of eating often mean giant messes as they learn to manipulate food in their mouth and work with their tongue. Finding tasty and nourishing food for baby just got easier with the new
Happy Family Yogurt – Happy Baby Whole Milk Yogurt Cups.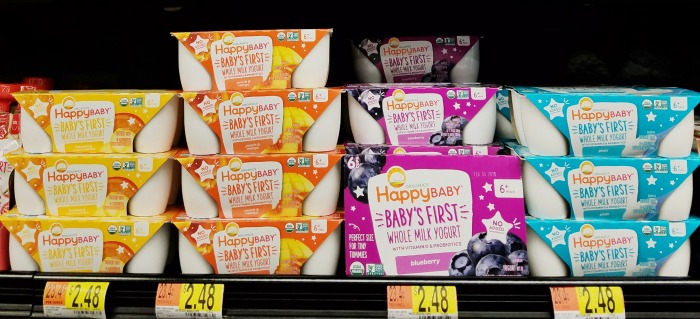 These delicious baby sized cups of yogurt are available at Walmart. There is also a great Ibotta offer you can get
here
.
At around six months of age it is safe for babies to begin eating yogurt. Whole milk yogurt is a particularly great choice for baby's early foods because it contains nutrients such as calcium, protein, and vitamins. Happy Family Happy Baby Whole Milk Yogurt Cups have a lot of great features that make them one of my top food choices for my baby.
Why Choose Happy Baby?
·       Whole Milk Yogurt with Vitamin D
·       Mindfully Made with Probiotics
·       No added sweeteners
·       Non-GMO
·       USDA Organic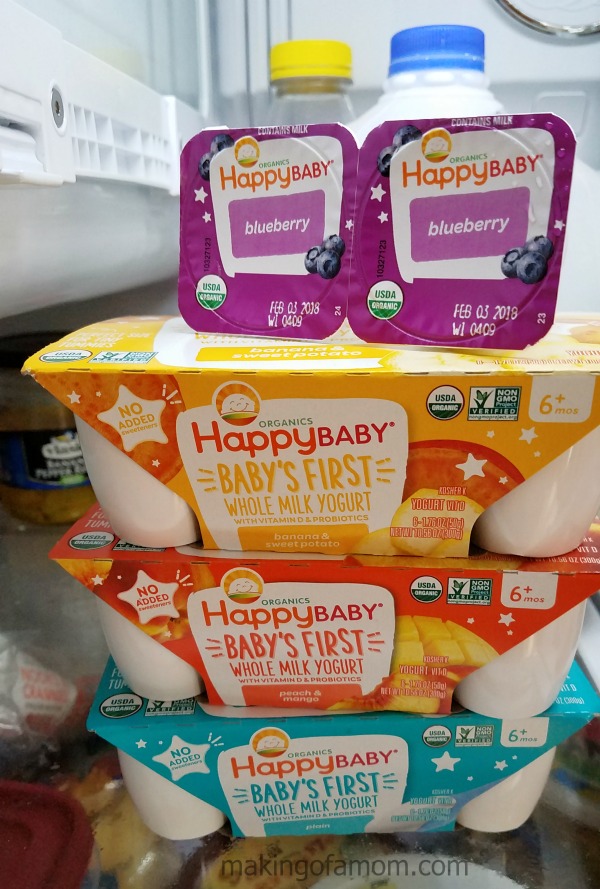 At my Walmart we were able to find all the flavors including plain, blueberry, banana & sweet potato, and peach & mango. I love that the cups are small. Sometimes my baby is hungry enough to eat two cups, but most of the time we just top her off with a cup of Happy Family yogurt. She has seemed to really enjoy all the flavors (I particularly like the blueberry flavor).
I know as Mom's we take our baby's diet seriously and want what is best for them. Happy Family Yogurt, with all of it's nutritional benefits is an awesome choice. With the
Ibotta offer
now is definitely the time to try it!