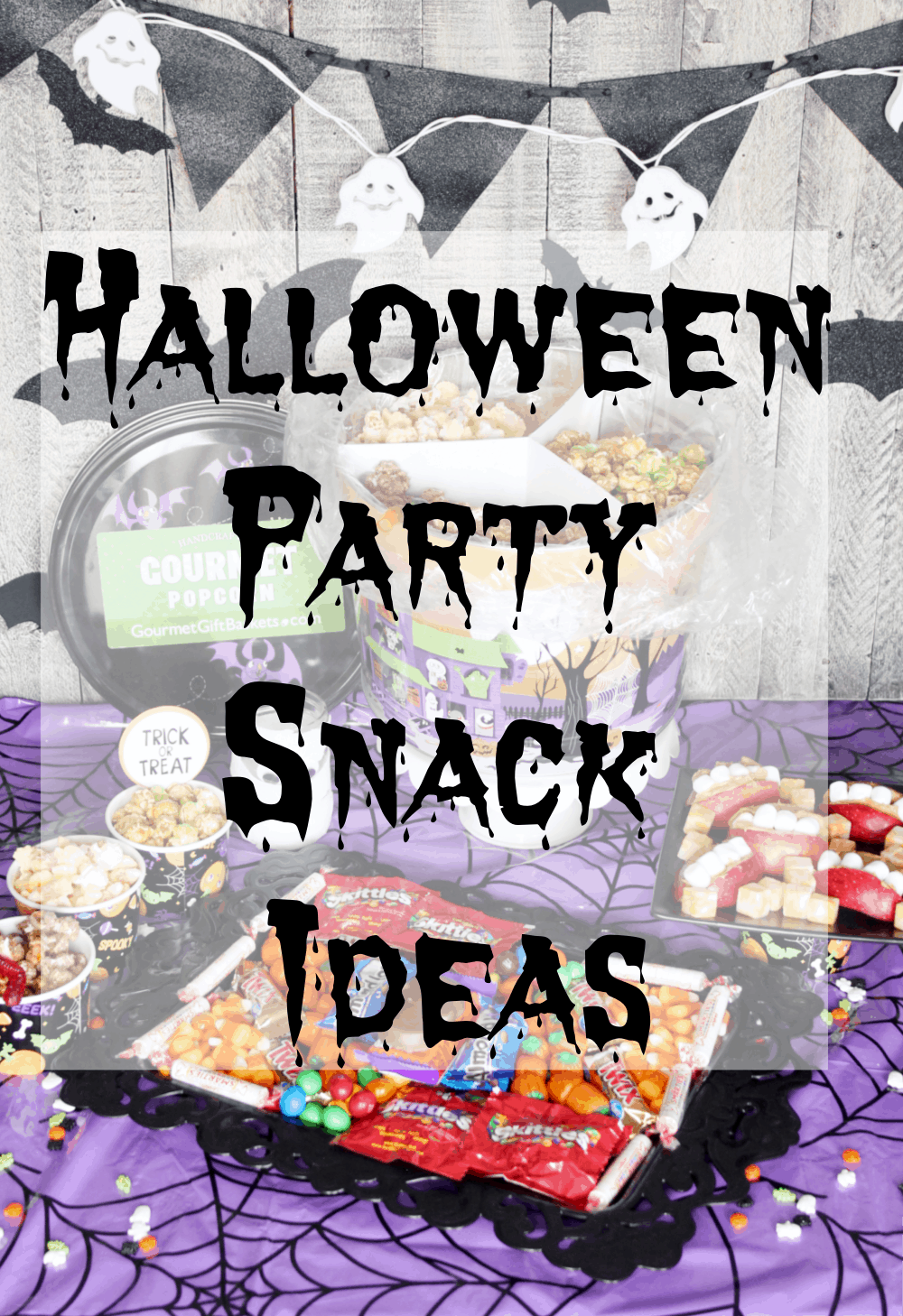 It's almost Halloween, do you have plans? If you are hosting a party for friends or even just your family, here are a some Halloween party snack ideas!
This year is my first year homeschooling, so it's up to me to be the awesome room mom and make a fun class party. I decided to make a few different options for a snacks for our Halloween party. GourmetGiftBaskets.com partnered with me on this post so the fabulous tub of beautiful, spooky, festive popcorn is from them. The 2 gallon Goblin's Grub Popcorn Tin comes with 3 different flavors – Caramel Apple, White Chocolate Candy Corn and chocolate-covered Worms in the Dirt. All new flavors of popcorn to my family, we had so much fun snacking on them! The green apple was my favorite.
GourmetGiftBaskets.com has so man fun Halloween goodies to choose from I would recommend browsing the site and seeing all the fun things in addition to this great Halloween themed popcorn tub.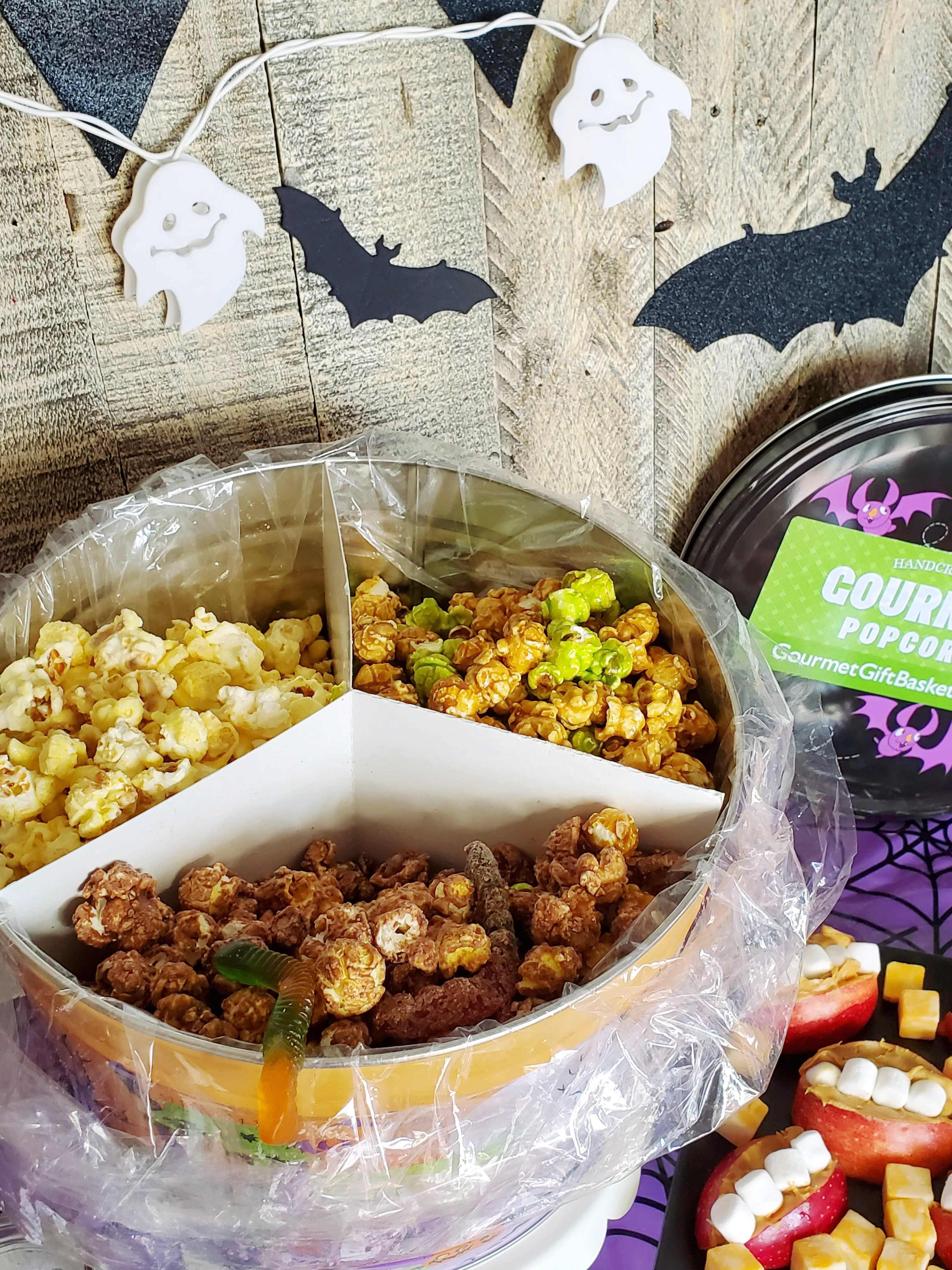 Along with the festive popcorn, I wanted to make the snack table look so fun, and so inviting so I created a Halloween candy charcuterie board. It was my first time making a charcuterie board. I found a really cute and really inexpensive tray at Walmart and got several kinds of candy. I tried to get as many colors of candy and wrappers as I could to make the board look really inviting.
I tried to mimic pictures I had seen of charcuterie boards by layering the different items. I left some wrapped, and some open candies. I wanted colors to be alternated and framed. It was very fun to create the board and really easy. Just grab your favorite candy and get building your own charcuterie board.
I wanted to include a little bit of a healthy snack with our Halloween party snacks so I made some apple mouths, with apple slices, peanut butter and marshmallows. I also threw some cheese cubes on the place because those are fun finger foods. I finished the table off with a couple different kinds of Halloween sprinkles that I sprinkled
Overall I think the Halloween party snack table came across super cute. My kids loved it and squealed with delight. I gave each of them a paper bag and they could choose 5 things to have at the party. We'll slowly distribute more candy and popcorn over the next few days. They'll soon forget about it so we'll be able to pack most of the candy away for later.
Whatever your Halloween plans this year I hope you have a safe and enjoyable time with those you love! Happy Halloween!