I've always been a fan of peanut butter and jelly sandwiches. My husband ate one everyday of his elementary, middle and high school life. My children now take peanut butter and jelly sandwiches to school with them most days. My sandwiches, however, were relatively boring. It wasn't until a recent trip to my parents house where my Mom had made a strawberry/blackberry jam that my eyes were opened to bigger peanut butter and jelly world.
This strawberry/blackberry jam was so good, I single handedly ate half the jar alone. It had never occurred to me to mix berries so an idea was born: Very Berry Peanut Butter and Jelly Sandwiches. The grilled part didn't come into play until my brother-in-law told me of such a concept. Boy, were my peanut butter and jelly days sheltered.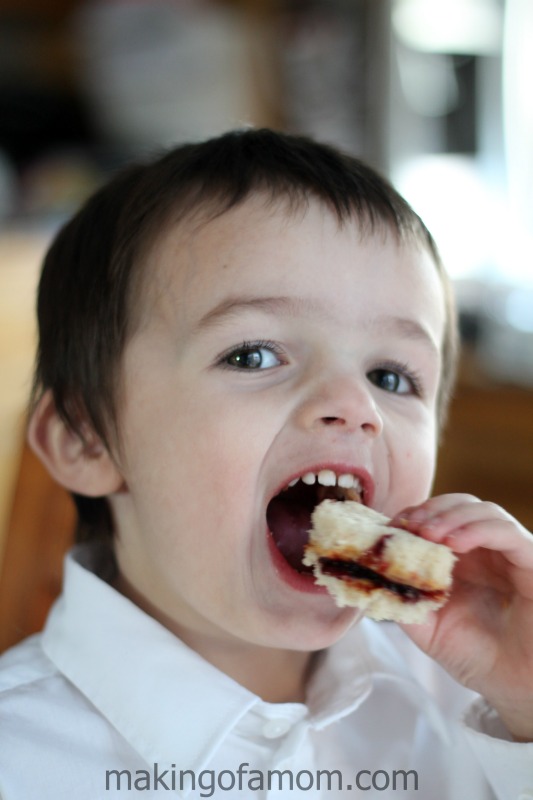 When we got home from the trip I headed to Target to get some
Jif Creamy Peanut Butter
 and different
Smucker's Fruit Spreads
.
**Side note: Save 5% on Jif and Smucker's products when you use the Cartwheel app at checkout at Target!!**
My kids hovered around as I started to make some sandwiches and said they wanted one, so after a couple plain peanut butter and jelly sandwiches with only one Smucker's flavor, I was able to get started on the Grilled Very Berry Peanut Butter and Jelly Sandwich.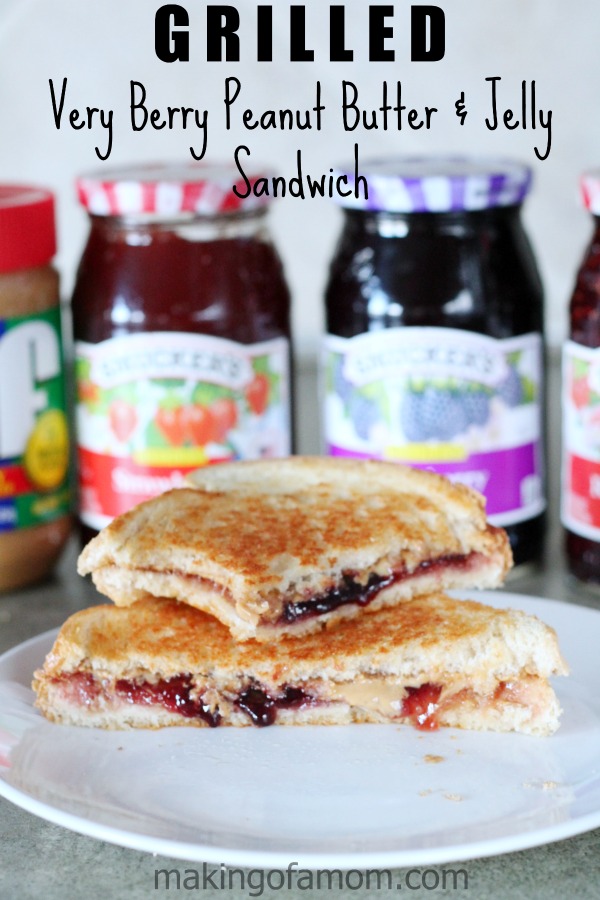 Ingredients:
Jif Peanut Butter (Choose your own flavor, creamy is my favorite)
Smucker's Strawberry Jam
Smucker's Blackberry Seedless Jam
Smucker's Raspberry Preserve
Bread
Butter
Directions:
Butter outside halves of bread
Inside spread all the flavors of Smucker's Fruit Spread desired on one piece of bread
Inside spread peanut butter on opposite slice
Grill in pan on medium heat stove until desired level of toastiness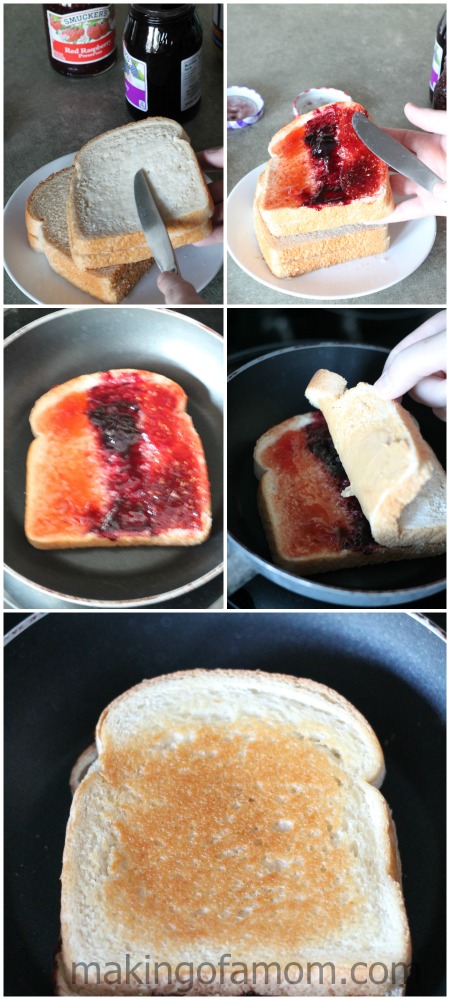 How yummy is a toasty sandwich on a cold day? So good! Cutting into the sandwich the peanut butter and jams came oozing out. This sandwich is seriously so good and made better with all the different berries used.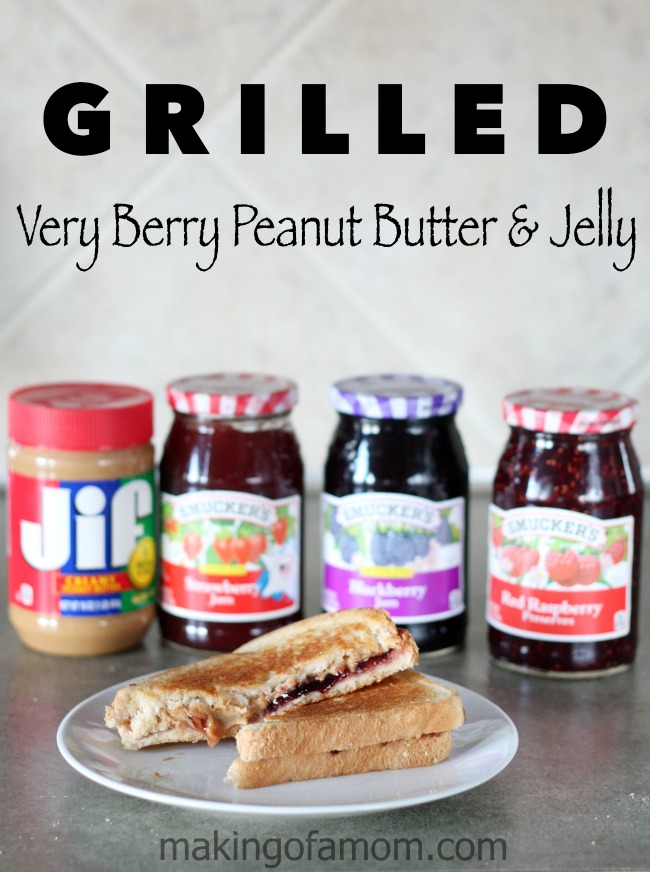 While the grilled version of Peanut Butter and Jelly is really delicious at home, my kids can enjoy the many flavors of
Smucker's Fruit Spreads
on their Peanut Butter and Jelly Sandwiches that they take to school.
What are your fun spins on peanut butter and jelly? I'd love to hear your ideas!