Disclosure: I received free product for review purposes in my Holiday Gift Guide. All experiences and opinions are my own. Yours may differ.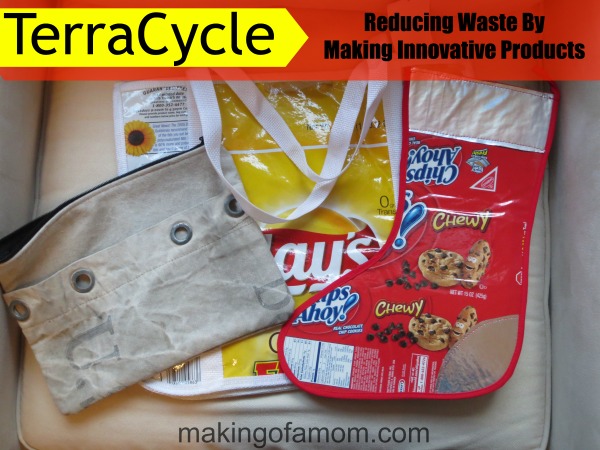 Do you have someone on your shopping list that love going green? That would love recycled and upcycled products? Then TerraCycle is a site you NEED to check out.
DwellSmart is the Official Online Retailer for TerraCycle, a company reducing waste by finding innovative uses for materials others deem garbage. TerraCycle pays non-profits and schools to collect used drink pouches, yogurt cups, chip bags and more! TerraCycle also collects industrial waste. The materials are upcycled into affordable, high-quality products. Please click here for more information about TerraCycle product availability.
TerraCycle sent me some of their great products for review. I have gotten a lot of compliments on the Lay's tote bag. It seems that since every where you look people are going green, these products are very popular! They would make fantastic gifts.
My favorite item is the USPS mail bag that has been upcycled into a case for your tablet. The inside of the case is lined with a gentle ultrasuede so that your tablets will be safe from scratches. It also features an outer pocket with grommets to store your cords.
They also have stockings, back packs, coasters and so many other things. Get your green on this Christmas by shopping TerraCycle!