This post is sponsored. All opinions are my own.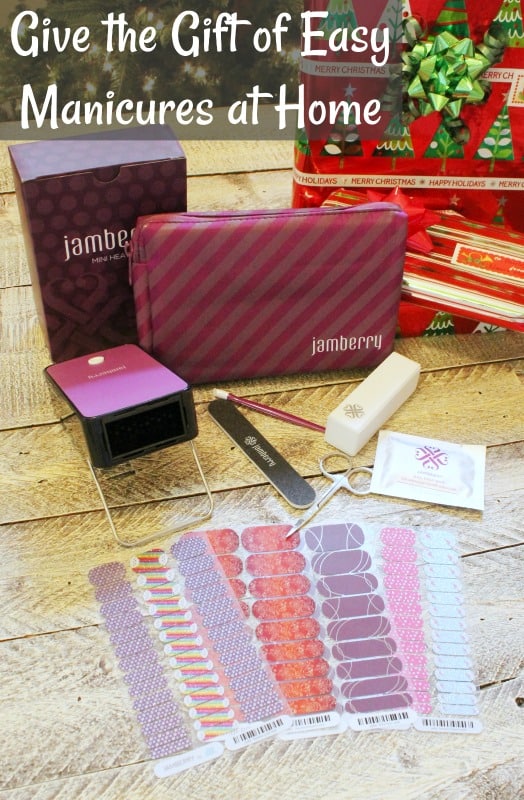 My oldest daughter just turned 13 and she loves all things girly. Now that she is transitioning into teenhood, and not so interested in toys, I've been trying to think about what I can get her for Christmas. It's not fun to only get clothes, so what else can I do?
Well a couple weeks ago I was introduced to Jamberry. A very professional and nice Jamberry consultant named Jennifer reached out to work with me on a Christmas promotion. I'm so glad we teamed up because I had never had any experience with Jamberry before. Little did I know I was about to meet a product perfect for my teen daughter (and me, too)!
Jennifer sent me the instructions for application and removal, a free sample accent sheet (which she wants to give to all of you, too!
Enter your info here to get your FREE SAMPLE WRAPS
), 4 sheets of nail wraps,
mini heater
, and
application kit
.
Applying Jamberry Nail Wraps
Following the directions, my daughter cleaned her nails with the nail wipes. She didn't want to push her cuticles down because "that hurts" so we just went right to putting on the wraps. The directions were so easy.
Measure wrap over the nails to find the right size.
Cut wrap in half.
Heat the wrap slightly and press on nail.
Trim to fit and heat again to seal.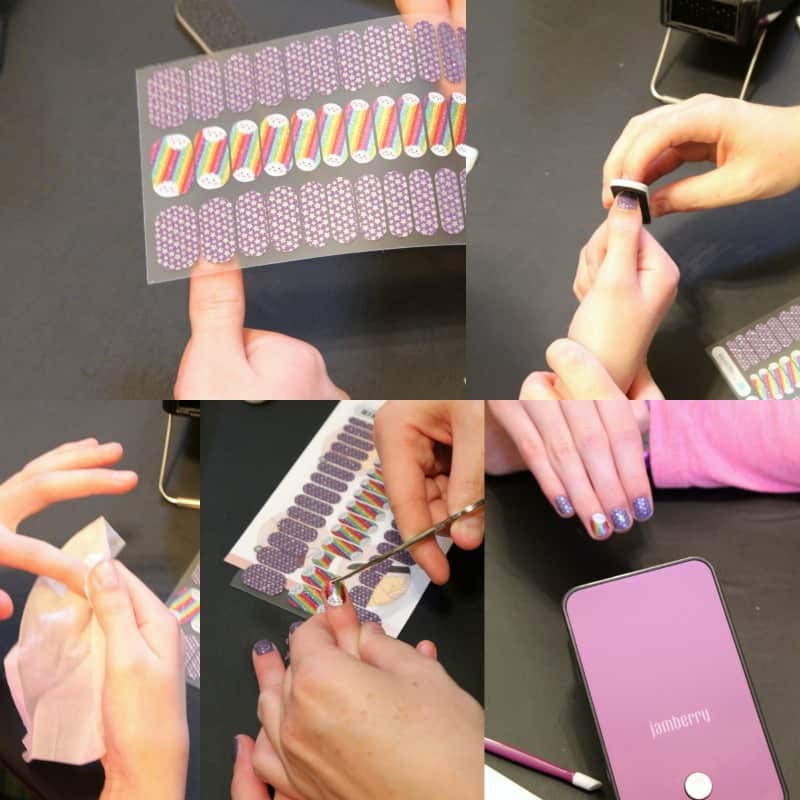 It's so easy we did both her hands in about 15 minutes. It wasn't perfect, since it was our first time, but it still went really well and she's happy about it so I'm happy about it.
There are so many wraps on each sheet that it only costs you about $3-$4 per manicure instead of the higher salon cost. Plus, the wraps are meant to last on your nails for about 2 weeks so it'll stay beautiful longer than polish would – at least on my daughter.
I love that the wraps are made from vinyl and will therefore stay good forever, unlike polish which separates or dries out eventually. And the sheets are easy to store in our nail polish tub since they're flat!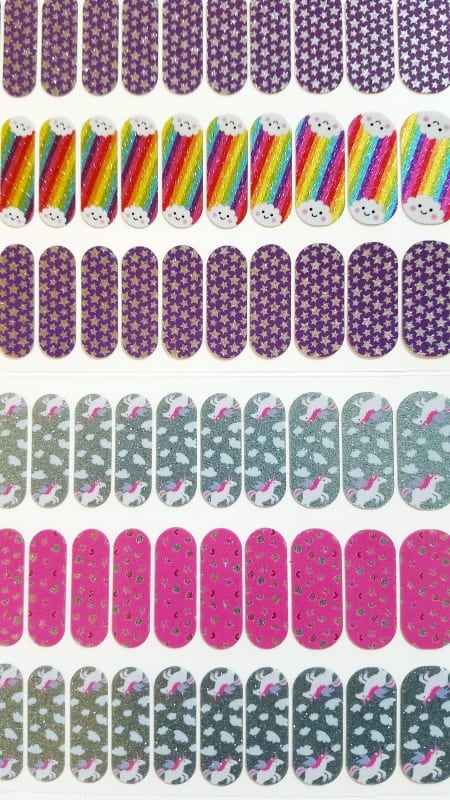 I also know chemicals can be a worry for some people but that's not a problem with Jamberry! The products are 8-free meaning they're free from chemicals commonly used in nail products. They're also gluten-free, latex-free, and non-toxic. Bring on all the wraps!
Now that my daughter knows about Jamberry she's been browsing Jennifer's site and making a list of all the wraps she wants. The Jamberry wraps would make perfect stocking stuffers!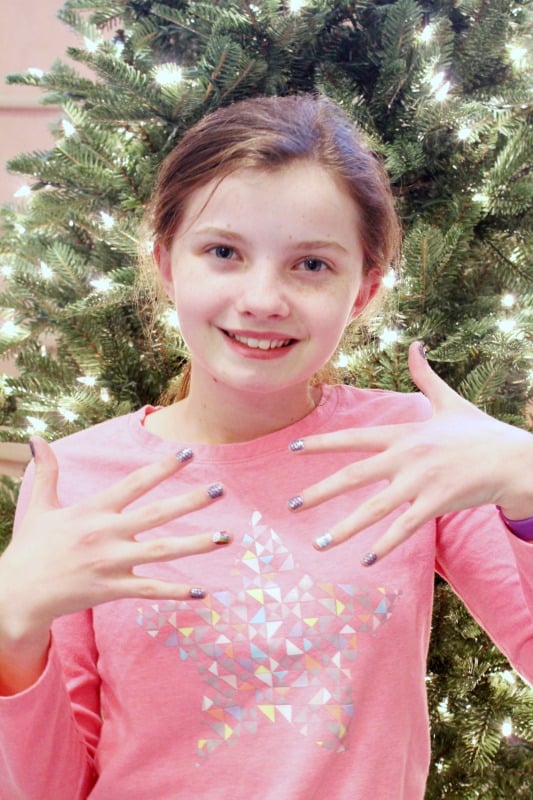 Don't forget to fill out the form for your 
FREE samples
!!
Giveaway
Awesome news!! Jennifer is excited to offer a giveaway to my readers! This prize is worth $47.50!! One lucky winner will receive:
free sheet of Jamberry wraps
mini-heater
application kit 
More awesome news! This giveaway is open to US, Canada, Australia, New Zealand, and U.K. 
The giveaway will run November 5 – 19. Winner will be verified, emailed and have 48 hours to claim prize before a new winner is chosen. Good luck!
a Rafflecopter giveaway